Entries for the 2023 edition of the Liege-Bastogne-Liege Challenge are now open.
Taking place on Saturday 22 April 2023, the sportive sees a packed field of cycling fans ride the same course as the legendary Classic race a day ahead of the pros.
Choose from three distances of 255km, 147km or 81km.
Entries are open now via the event website at www.sport.be/lblcyclo.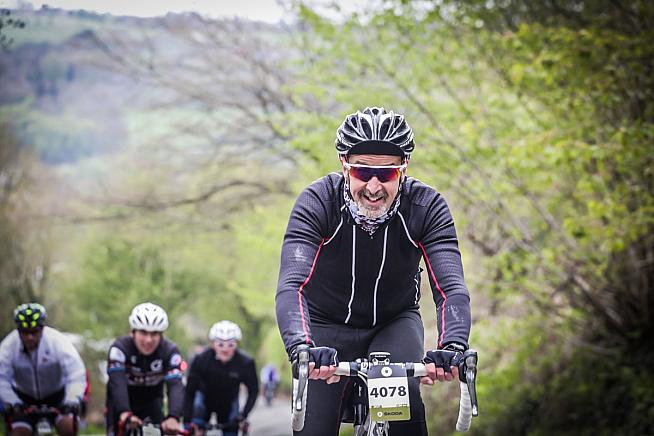 Known as La Doyenne - "the oldest" - Liege-Bastogne-Liege (LBL) is one of cycling's five Monuments: a series of one-day races steeped in over a century of cycling history.
The sportive is based in the city of Liege in Belgium's French-speaking Wallonia region. While the pro race features a gruelling out-and-back trip to the southern Ardennes town of Bastogne, amateur cyclists can choose from one of three distances on the LBL Challenge.
For hardcore cyclists, the 255km course remains largely true to the pro race. Packing in over 4500m of climbing - more than most Alpine sportives - LBL is the hilliest of the Spring Classics and a true test of endurance is guaranteed.
If you're looking to enjoy the Spring Classics experience at a slightly less intense pace, two shorter route options of 147km and 81km are on offer.
While they don't take in the sights of Bastogne, these shorter routes are an excellent choice for sportive fans looking to ease their way into the season. You'll still get the chance to challenge yourself on some of the race's most famous climbs, too, including La Redoute, the Cote de Saint-Nicolas and La Roche-aux-Facons.
Entries to all three routes are open now, with a €10 discount on offer for cyclists who register early. The standard rates are €80 for the full distance, €65 for the 147km distance and €50 for the 70km option.
For more details and to sign up, visit www.sport.be/lblcyclo.
Liege-Bastogne Liege - the inside story

Signed up for Liege-Bastogne-Liege and wondering what to expect? Check out our ride reports from past editions:
- Keith Gilks' 2017 Liege-Bastogne-Liege ride report
- Rob Wakefield rides the full distance in 2015: A monumental challenge over 273km
0 Comments