With colder conditions setting in across the UK, Evans Cycles have pulled a timely treat from their sack of cycling gifts.
Their new range of Pinnacle accessories is packed with wind and waterproof kit to keep you warm and dry as you carry on riding through the winter months.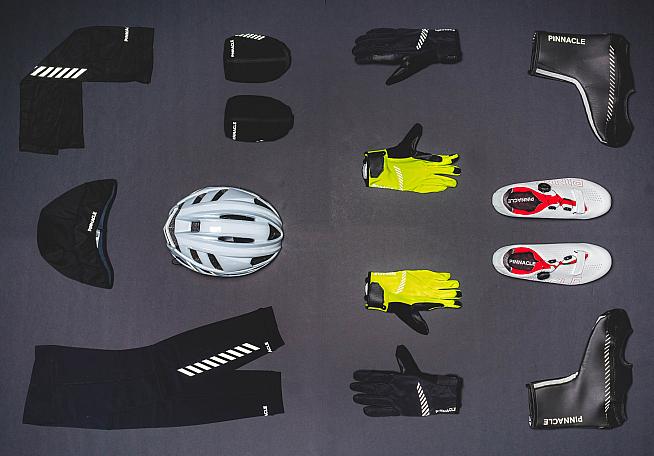 Featuring gloves, toe warmers, hats, waterproof overshoes and more, all at affordable prices, the kit looks ideal for cyclists looking to resist the turbo trainer and get outdoors.
Here's a quick run-through the range.
The kit is available to buy now in store and online at www.evanscycles.com.
Pinnacle WND Gloves - £25
Pinnacle WTP Gloves - £20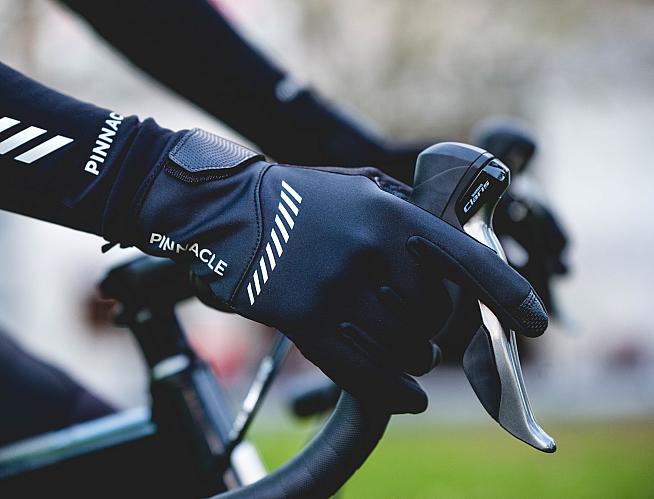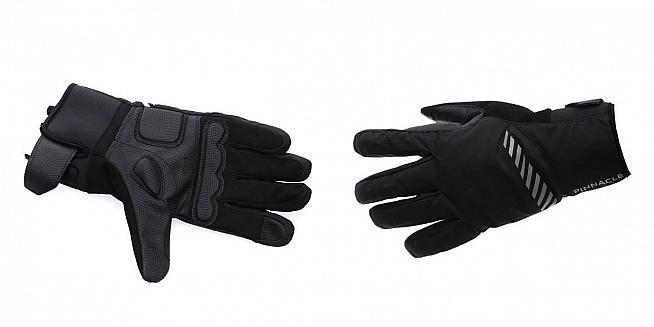 Starting with the hands, Evans have two new pairs of gloves to help keep the icy air from getting to your fingertips.
Both pairs are crafted with a touch and close fastening for a secure and personalised fit and reflective elements for safety completes the look.
The WND Gloves serve well for milder days with breathable mesh panelling to the fingers and palm for great ventilation, along with padded and rubberised inserts for grip and comfort.
The WTP Gloves come into play on days when the temperature really drops with extra layers of insulation, helping to keep hands toasty and warm.
Pinnacle Overshoes - £20
Pinnacle Toe Warmers - £10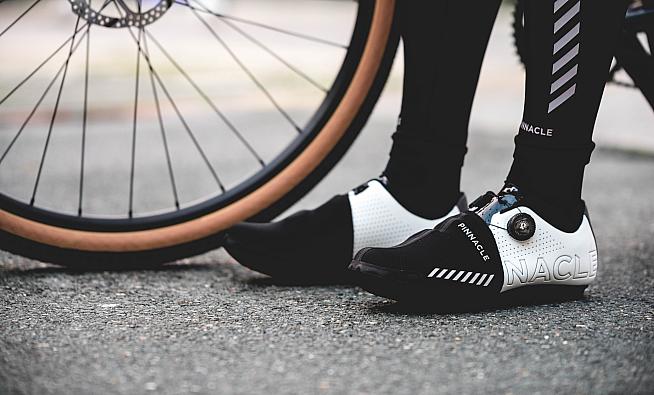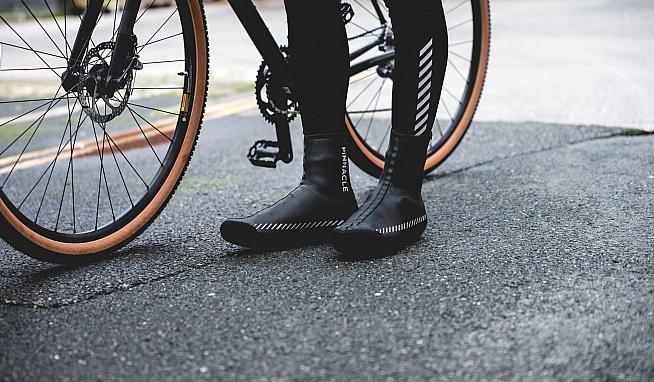 The feeling of cold and wet feet is enough to dampen the mood on any Sunday morning spin.
The new Pinnacle Neoprene Overshoes insulate and protect the feet against cold weather conditions. Made from stretch neoprene with a taped central seam to prevent water intake, they help retain warmth for a more comfortable ride.
Small but mighty, the Toe Warmers are made for milder days, covering over the vents at the front of cycling shoes, helping to keep the cool air out.
Arm, Knee and Leg Warmers - from £15 to £23
No accessories list can truly be complete without Arm, Leg and Knee Warmers. Combined with jersey and shorts these make for a winter-beating combo.
The Arm Warmers are made for when weather gets wet, windy and cold. Transform a short sleeve jersey into an arm warming, wind and water blocking machine.
The Leg Warmers are perfect for protecting your bottom half from chilly winds, rain and road spray. Made with a high thermal-rated fabric, they also include silicone grippers to keep you sealed in and the zipped ankles help you get them on and off more easily.
For when the weather gets wet, windy and cold. These Knee Warmers are ideal for all weather performance. Their tailored fit won't slip and are perfectly designed to keep your pedal stroke fluid.
Pinnacle Neck Warmer - £7.50
Pinnacle Beanie - £10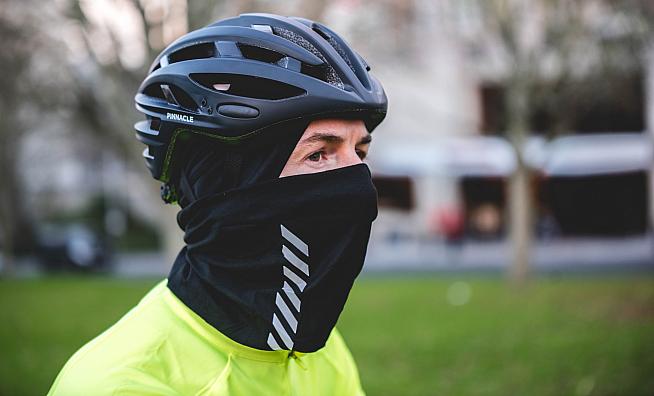 Seasoned cyclists will well know what game changers these two smaller items are. Perfect for chillier rides or early morning commutes both the Neck Warmer and Beanie are small enough to be taken off and stuffed in a back pocket or in the bottom of the bag once the sun finally starts to break through.
The Neck Warmer is designed to manage moisture and works to contain body heat, with a fleece lining for extra warmth. This versatile piece of material can even be pulled up over the nose and mouth for those particularly frosty starts.
The Pinnacle beanie is designed to keep you warm in the coldest of weather. The thin design allows it to be worn under a cycle helmet and will definitely keep you warm.
For more information on Evans Cycles and the new Pinnacle accessories range, visit www.evanscycles.com.
0 Comments