Cycling brand MAAP have launched a new line of cycling kit designed for gravel riding - and it's hands down some of the best-looking kit we've seen.
The Melbourne outfitters have been around since 2014, quietly building a following for road wear pitched at the premium end of the market.
While I've no reason to doubt the quality of MAAP's kit, the truth is I've not tried their gear. To date their designs have looked fine, but not particularly attention grabbing - with little to tempt brand-loyal cyclists over a packed field of competitors like Rapha, Ashmei, Velobici, 7mesh or Le Col.
The new Alt_Road collection looks set to change all that - and in a big way. Featuring a full range of kit designed for gravel and bike-packing, the collection launched last week with a superbly styled lookbook that leaves rivals in the dust.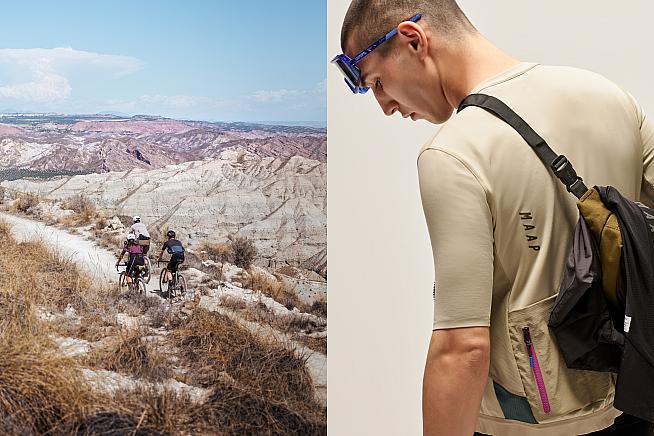 The look is placed somewhere in the region of post-apocalyptic boho-Steampunk chic, with models sporting layered technical tops in dusty hues, legionnaires sunhats, outsize goggles and tribal print accessories.
If Luke Skywalker swapped his Landspeeder for a gravel bike and raided the sale racks in a Tatooine bazaar, he might come up with an outfit close to what MAAP have imagined here.
It's Tuscany Trail meets Tusken Raider - but somehow, we think it works.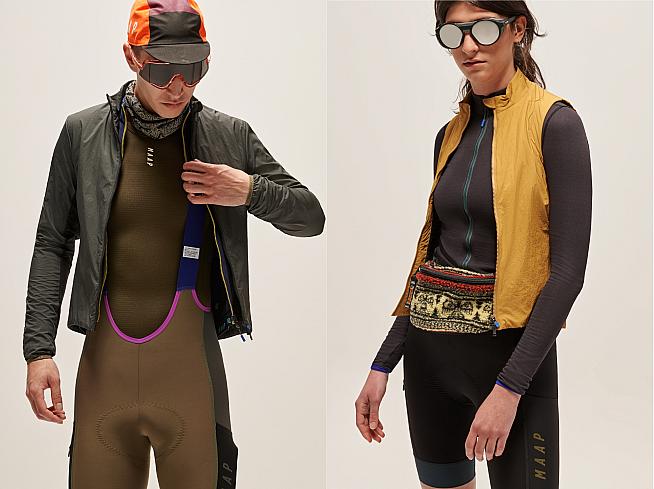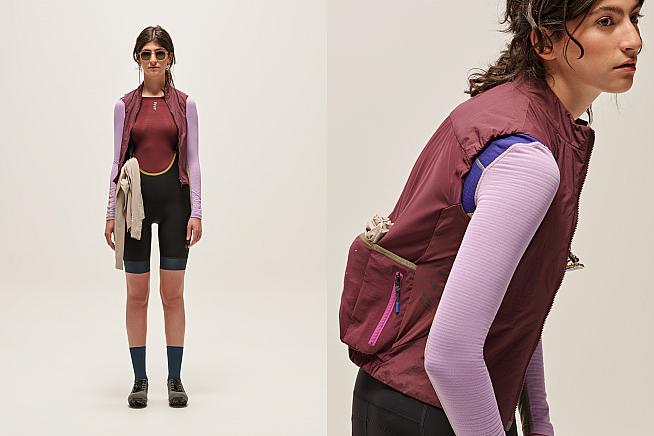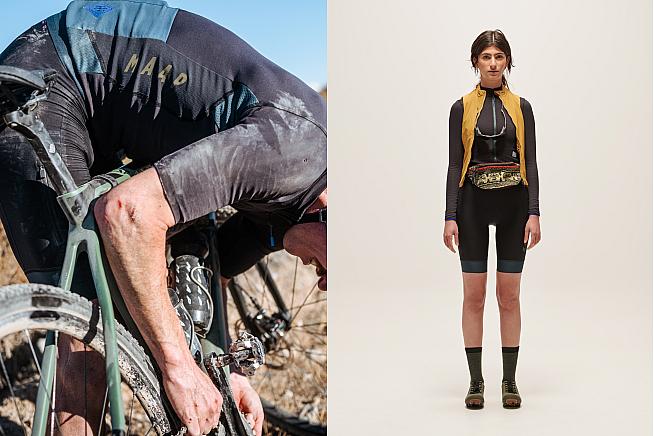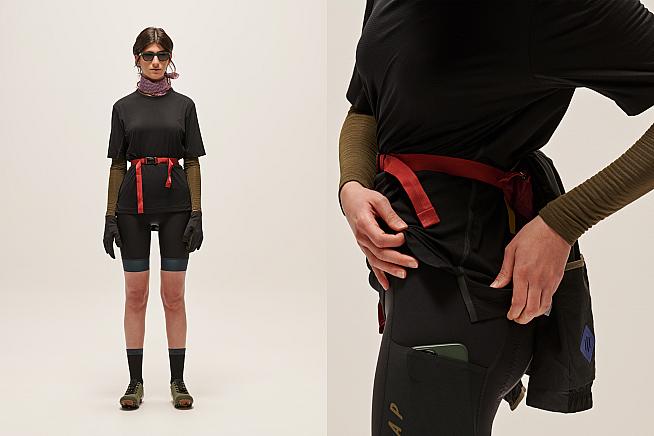 MAAP describe the range as "performance products done sustainably for riders who want to take a turn off the ordinary, onto whatever."
The sustainability claims relate to the jerseys, which are made with NATURALMATCH® wool technology - an exclusive development in partnership with Miti Spa in Bergamo, Italy.
"Utilising the perfect blend of natural and high performance synthetic fibres, this soft to touch, renewable fibre source, extra-fine merino wool provides supreme temperature regulation, taking you from chilled mornings to searing mid-afternoon heat," say MAAP.
"Combined with anti-microbial and anti-odor properties, the materials can perform in extreme conditions for multi-day rides even with repeated use."
Alongside the jerseys we have cargo bib shorts - featuring the now obligatory pockets - and odour resistant tees that offer next-to-skin moisture management and 50% Recycled PET fibre content.
When rides take you off the beaten track for days on end, layering is more important than ever. The Alt_Road collection offers thermoregulating vests and windproof thermal jackets with a colour palette "inspired by nature's earthy tones".
On the technical side, the kit features partnerships with Polartec® and Apidura who contribute a frame bag, with a style twist that is all MAAP's own.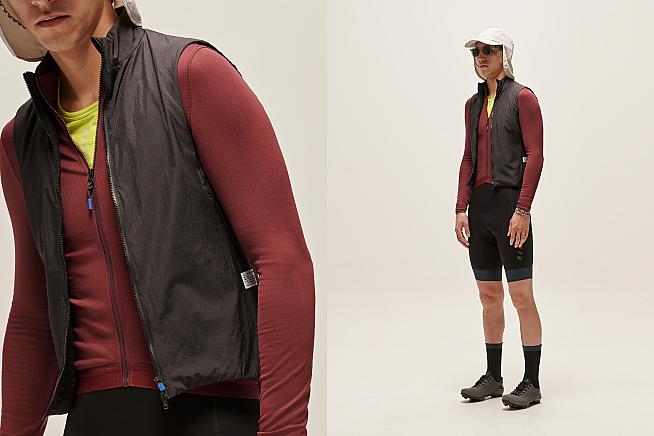 "Alt_Road is a natural evolution for us as a brand, says MAAP co-founder Ollie Cousins.
"The days are gone where riders are loyal to one discipline. The product reflects the needs of our athletes and riders around the world, engineered to perform at an elite level, whatever the road surface."
We reckon MAAP are onto a winner with this collection. It seems perfectly conceived for everything from multi-day bikepacking races to the new breed of gravel classics like Dirty Reiver, Frontier 300 and Grinduro.
Has gravel ever looked better?
The Alt_Road collection is available now via maap.cc or your local MAAP dealer.
Collection List
Men & Women:
Alt_Road Jersey
Alt_Road Long Sleeve Jersey
Alt_Road Cargo Bib
Alt_Road Thermal Jacket
Alt_Road Thermal Vest
Alt_Road Tee
Alt_Road Tee Long Sleeve
Accessories:
Alt_Road Gloves
Alt_Road Merino Sock
MAAP x Apidura Frame Pack
0 Comments