Decathlon UK has reported an 119% increase in bike sales this September, with commuter bike sales increasing by a staggering 194% as Brits seek alternative travel methods.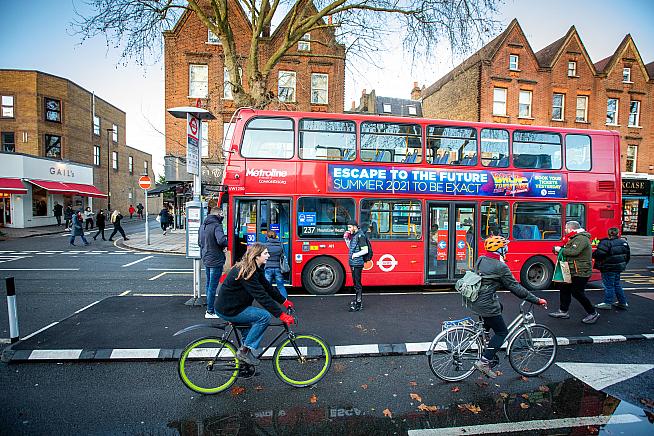 Fuel shortages across much of the UK over the past two weeks have led to long queues and panic buying at petrol stations. With no immediate end in sight, it seems more people are looking to alternative means of travel.
Sports retailer Decathlon UK has seen an 119% increase in bike sales this month alone, an uptick they attribute directly to public concerns over supply chain concerns - both for fuel and for bikes.
"We have seen significant spikes in our bike sales over a very short period, which has been impacted by the shortages of available fuel as people seek alternative ways to get to work, and over worries that they won't be able to get hold of any bikes if they wait too long," says David Martin, Decathlon UK Cycling & Active Travel Commercial Leader.
"It is worrying to see so much panic buying happening across the UK, however customers can rest assured that Decathlon is here to support those looking for alternative travel methods and that there is no shortage of bikes at Decathlon."
Sales of commuter bikes in particular have soared by 194%, suggesting that business professionals are amongst the many worrying about the impact these potential fuel shortages will have both on their ability to get to work and the number of people taking to public transport.
The end of the UK's furlough scheme may also be playing a part, with up to 1.5 million people facing a return to work at the beginning of October.
While the surge in interest in cycling is welcome news for the UK's bike industry, retailers face their own challenges in meeting demand.
Supply chains are still recovering from the pandemic, with stock shortages of some bikes and components set to continue well into 2022.
Burn calories, not fuel
But bike brands with stock have been quick to point out the advantages of cycling during the current fuel shortage.
Austin Cycles ran a mailshot this week urging readers to "Pedal past the petrol pump".
Urban commuters are the target market for the UK-based brand, whose Austin Atto lightweight carbon folding bike rivals Brompton in the desirability stakes.
It's a tempting proposition whose time could well be at hand. At a time when petrol is hard to come by and increasingly expensive, Austin's message to "burn calories not fuel" scores a direct hit.
0 Comments