After an enforced break, Grinduro gravel festival returned last weekend back for its first Wales edition.
And Grinduro relaunched with a splash, as 500 riders descended on Machynlleth for the perfect party-to-race ratio!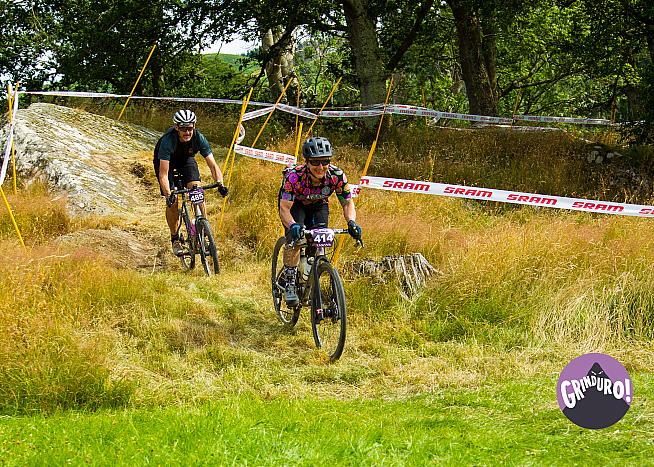 First held in California back in 2015, Grinduro quickly set a benchmark for what the future of gravel events could be. Rather than being solely a race, Grinduro combines competition with a social, festival atmosphere over a weekend of gravel riding, camping and partying.
The concept caught light and Grinduro has now grown into a six event world series, with rounds in 2021 in locations as diverse as Switzerland, Japan, Canada and Australia, as well as its spiritual home in California, USA.
Last weekend saw the inaugural running of Grinduro Wales, with the purple Grinduro party machine arriving into Machynlleth (known as Mach by the locals) in mid-Wales.
Luckily the doom-laden long range weather forecasts proved to be wildly inaccurate and the whole weekend was blessed with warm temperatures and plenty of sunshine bursting through to light up the arena, set-up close to the heart of this small, but vibrant town.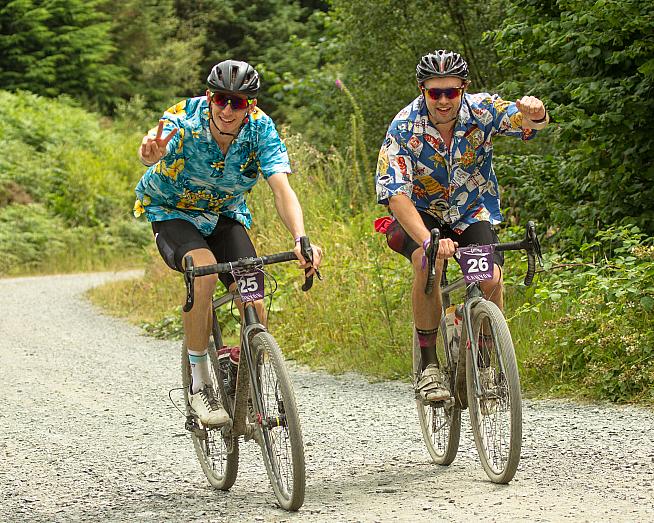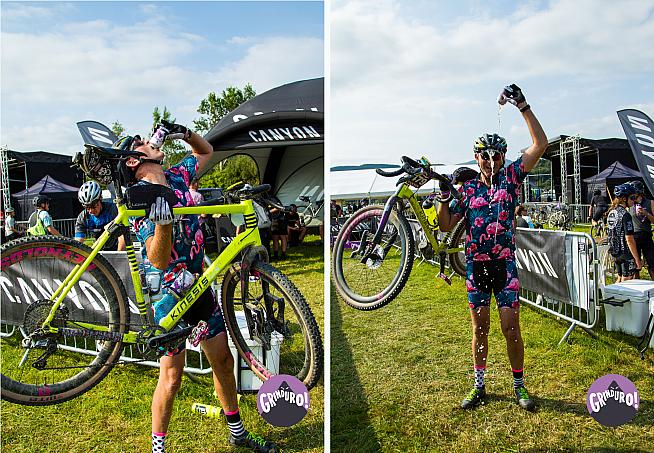 Nearly 500 riders took on the challenging Enduro-style course, which comprised a series of non-timed 'liaison' stages and chip-timed race stages.
The route included everything from lung-busting fireroad climb, to flowy singletrack to some demanding technical descents including the final series of drops back into the arena.
The course had been designed so that different cycling abilities and skills were required - fitness for the climbs, technical competency to overcome some of the challenges the trails threw up and - most importantly - the ability to smile and enjoy the ride, no matter how steep the climbs were!
Event hosts, Canyon, commented "Steep. Loose. Technical. That describes the course at Grinduro Wales in a nutshell.
"While the riding was epic, these events are really all about the people. With an inclusive and welcoming environment, events like this really highlight cycling at its best."
Inclusivity was boosted by the Grinduro Diversity Pledge, which offers 25 complimentary entries to riders from under-represented communities.
Northern Consultancy Co worked with Ride For Unity founder, Kofi Kyei, on inviting riders to attend Grinduro Wales. For many, this was their first experience of a mass-participation cycling event and riding off-road although daunting at first, was taken in their stride, with smiles wider than the Dyfi Valley within which they rode.
"I would like to thank James for inviting us to such an awesome event and an incredible experience. I speak for all the Ride For Unity riders when I say this will not be our last Grinduro!" said Kofi.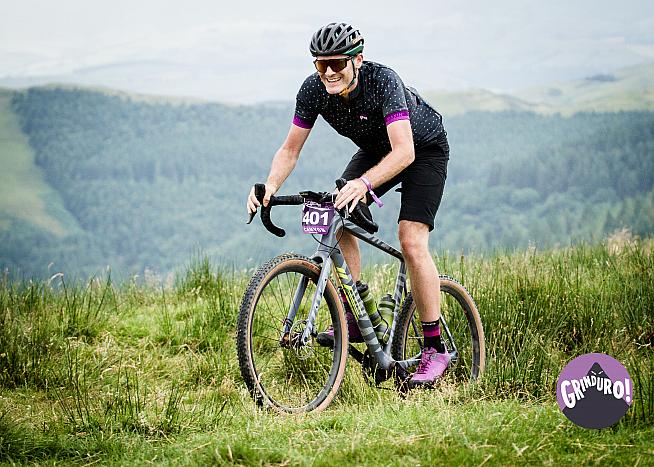 James Deane from Northern Consultancy Co, who oversee the Grinduro Global series, said "After the success of Grinduro Scotland events held between 2017 and 2019, which was loved by so many riders, Wales always felt like it might be that difficult second album. Luckily the atmosphere all weekend was incredible and the course was unreal.
"We've managed to continue Grinduro's reputation as an event which pushes the boundaries of what is possible on a drop bar bike. With so many happy faces, I think we nailed it... See you back in Mach in 2022!"
Early feedback from riders at the event was that they found it a challenge, particularly some of the exposed slate sections, but that they really enjoyed the feeling of being pushed and that the combination of great venue, fantastic weather and a super friendly atmosphere made the event a huge success.
Plans are already being hatched to come back to Mach in 2022.
For more details, visit grinduro.com/wales.
0 Comments