Entries are open for the 2021 editions of Eroica Dolomiti and Eroica Switzerland.
Part of the Eroica series of rides, which see entrants don vintage gear and bikes to celebrate cycling's "Heroic" age, the two events promise a spectacular setting to wrap up the summer of 2021.
A new date has also been announced for Eroica's Netherlands edition in Limburg, while details of Eroica Britannia 2021 remain to be confirmed.
Eroica Dolomiti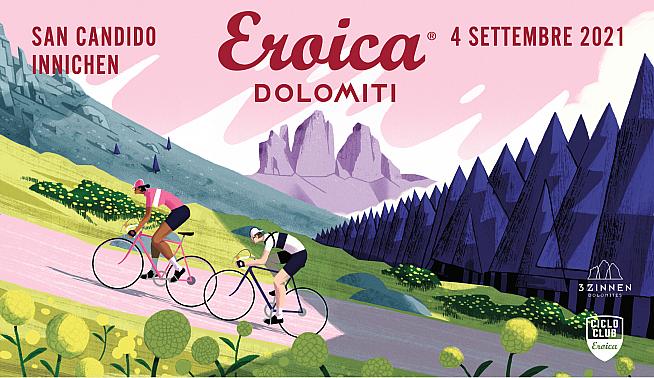 On 4 September, the fourth edition of Eroica Dolomiti will be held once again in San Candido, Val Pusteria.
"Prepare to pedal through a unique landscape that celebrates cycling, adventure, and heroism, while surrounded by the natural beauty of the mountains," say the organisers.
Three distances are on offer, the Corto (73km, 1258m climbing), Medio (95km, 2254m) and Lungo (118km, 3055m), the long route rewarding riders with views over Austria from the Cornetto di Confine.
The event is open to all riders with 500 places available. Ciclo Club Eroica (CCE) members pay €45 for entry while the standard rate is €80 - or €60 if you're fast enough to snap up one of the first 50 entries.
Find out more: eroica.cc
Nova Eroica Switzerland
While Eroica events require entrants to ride bikes dating from 1987 or before, the Nova Eroica series is open to modern bikes.
Launched in 2017, Nova Eroica rides typically feature sections of strade bianche ("white roads") or gravel, making them suitable for road bikes with wider tyres, and ideal for the current breed of gravel/adventure bikes.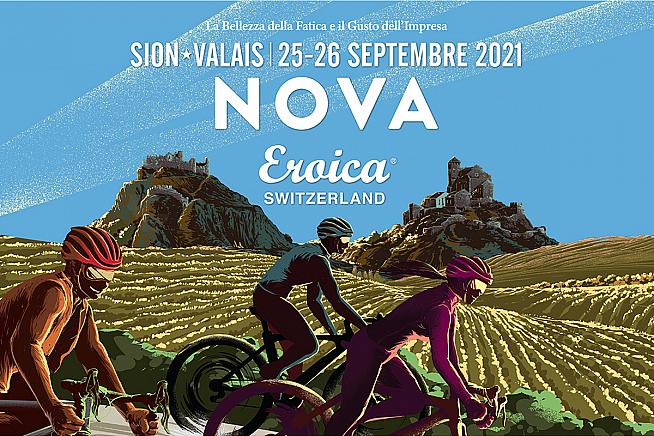 Gravel is top of the menu on the Nova Eroica Switzerland, with two days of riding in the canton of Valais.
Based in the regional capital Sion - the oldest city in Switzerland - entrants can look forward to experiencing the area's exceptional medieval and gastronomic heritage, breathtaking Rhône vineyards, and spectacular alpine landscapes.
Whether you choose to race, ride or relax - or blend all three - it promises to be a great weekend's cycling.
Find out more: eroica.cc
New date for Eroica Limburg
Like so many sportive events, the 2020 edition of Eroica Limburg was cancelled because of the Covid-19 pandemic.
While the situation is improving, the organisers have decided to postpone this year's edition from 25-26 June to the first weekend in September to increase the chances of it going ahead.
Eroica Limburg 2021 is now planned for the weekend of 3-4 September 2021.
Organisers Richard and Iwan explain, "Last year September we saw that many events in the Netherlands were allowed again to be organised. Yes, covid measures had to be taken into account but at least we saw events being organised where people ran, biked and hiked in our beloved region of Limburg.
"This opened up our eyes. For this year we have only one important mission; and that is to organise Eroica Limburg in a good and safe manner for you as our participants and ofcourse for the people in Limburg. Taken all this into consideration made us decide to change dates."
The event will open on Friday with the TI-Raleigh Reunion ride, with the Eroica Limburg ride is scheduled for Saturday September 4 with a start in the "cycling crazy" city of Valkenburg.
For more info and registration see: eroica.cc
0 Comments