Sportive organisers Wheels in Wheels have confirmed their 2021 sportive programme following the recent release of a road map out of lockdown.
Four events are planned for 2021, starting with the Cambridgeshire Rumble on Sunday 25 July.
Supported once again by the Richardson's shop group and based in St Ives, Cambridgeshire, the Rumble offers a selection of testing routes ranging from 69 or 108 miles for all abilities, plus a 22-mile come and try route - with optional chaperones - for beginners to learn the ropes of sportive riding.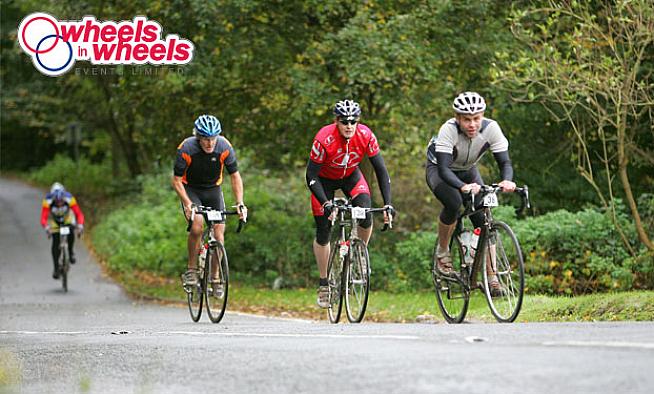 August will see the first edition of the Worcestershire Rumble. This new event is based at Worcester racecourse, like the Tour of Worcester, but features three new routes - details to be confirmed soon.
Sunday 26 September sees the return of the Forest of Dean Classic. With last year's edition cancelled because of Covid-19, all entrants have had their places transferred to 2021 for what is a great late-season ride.
Entrants also have the option of transferring to a different Wheels in Wheels sportive, or to a 2022 edition, if the revised dates do not suit.
Finally, in October (date TBC) the Tour of Worcester brings the season to a close with a choice of two routes taking in sections of the historic Tour of Britain stage.
All four events will follow Covid-19 protocols for the protectino of riders and staff. Rider numbers and information will be emailed before the event, with fast pick up of numbers at HQ and outdoor feed stations. Registration will also be available the day before each ride to reduce congestion on the day.
"We look forward to seeing many of our regular riders plus many of the new riders coming out of the Covid restrictions, who have enjoyed their cycling experiences and wish to try more," say the Wheels in Wheels team.
Find out more and book your place at wheelsinwheels.com.
0 Comments