LONDON, UK - Rapha has nearly doubled the size of their flagship London store, allowing customers to see almost their entire range of clothing. The store opened this morning, following the easing of lockdown restrictions in England.
The increased space has come from taking over the lease of the next door shop, which has been vacated by British menswear brand Wolsey. The refurbishment has also meant that the cafe area (currently closed for pandemic reasons) has been rethought, with larger tables and better screens for viewing cycle races. Perhaps most importantly, there is now a dedicated area for Rapha's women's kit, which previously had a rather meagre section of one wall. There is now a spacious area, which will feel even bigger once the current exhibition is removed from part of the space.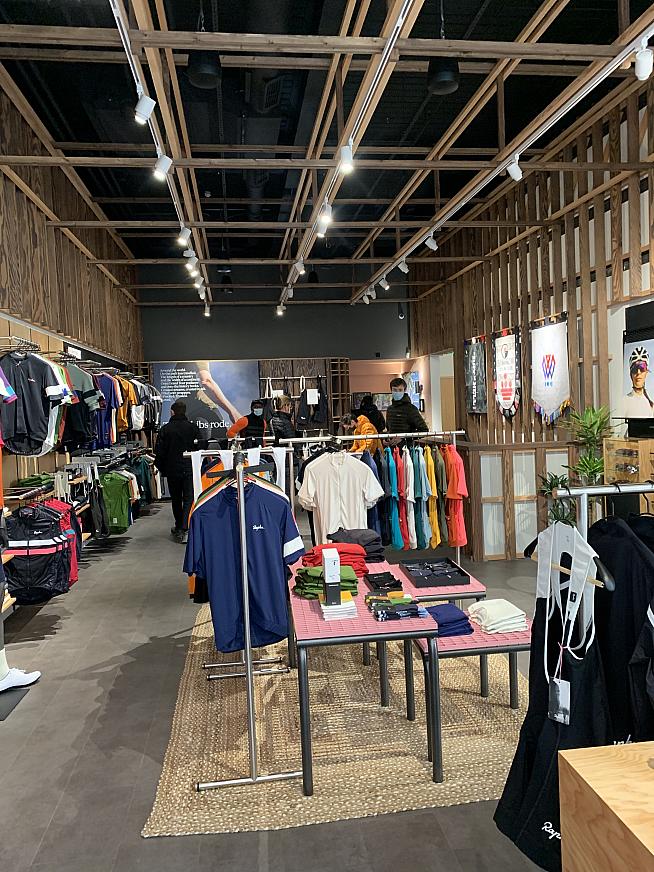 Other benefits of the expansion include a much larger changing rooms area, double the amount of bike parking and much improved toilets.
The changing rooms not only have three separate changing booths but also have a bike rig with lots of mirrors so you can see what the Rapha kit looks like when you are actually on a bike (apologies for the lack of a photo but there was a female customer trying on some bib shorts during my visit and I didn't feel I could jump into the changing rooms and start taking pictures!). The curtains for the changing rooms are made from the Powerweave fabric that Rapha are using for a lot of their new cycling shoes and also in some of their bib shorts.
The store, which doubles as a Clubhouse for members of the Rapha Cycling Club (RCC), also features an area to show off RCC kit as well as a noticeboard of the now daily rides available to both members of the public and RCC members. Rapha encourages anyone to join their daily rides but asks that once you have done ten of the free-to-all rides that people join the RCC.
A huge amount of thought has gone into the store redesign with echos of the Citroën H Van (the original broom wagon in the Tour de France) repeated through the designs of the till area and also in the cafe. The till area, which seems remarkably small and I expect will have to be enlarged not too long into the future, has specially designed Rapha tiles based on the pink wrapping paper used in some of their products.
Behind the till hang three banners, made from old RCC and Day in Hell jerseys, while the sofa outside the changing room area is upholstered in a variety of old Rapha jerseys.
For the next month the Rapha Soho store has a Stitches in Time exhibition which highlights some of the most important jerseys created by Rapha since 2004, including everything from the Rapha Paul Smith Grand Depart jersey (which goes for squillions ever now and then on Ebay) to the Palace X Rapha collection from last year).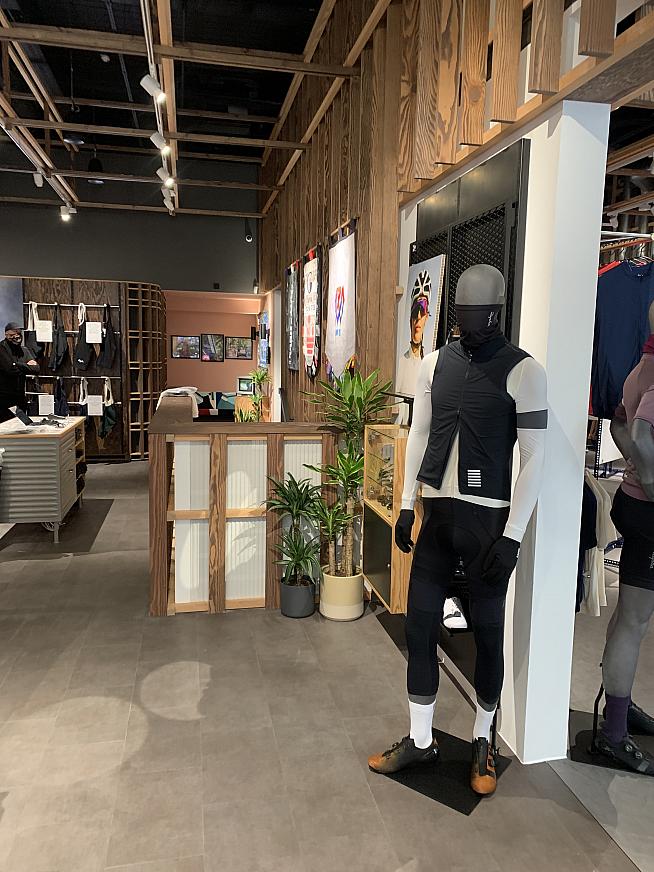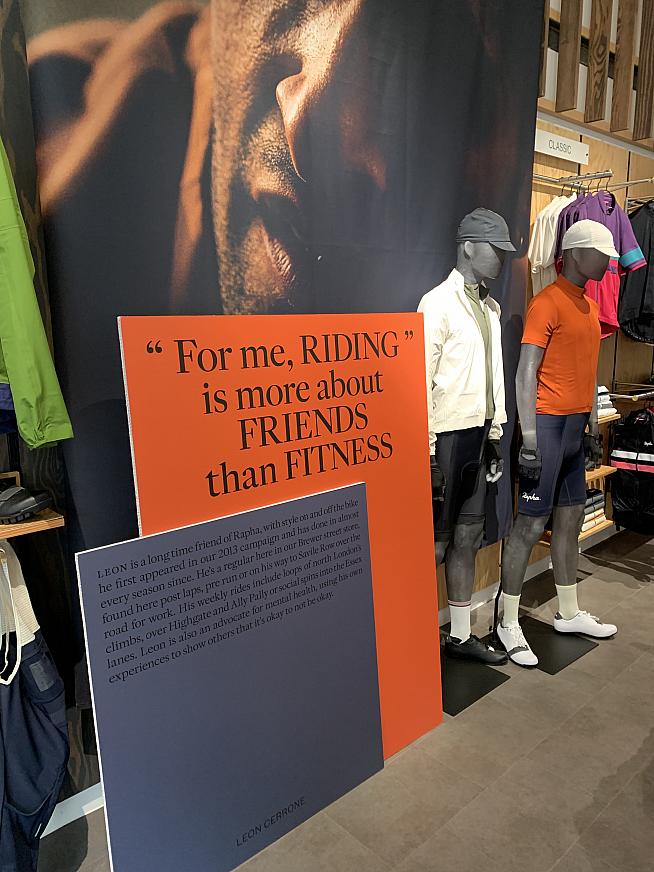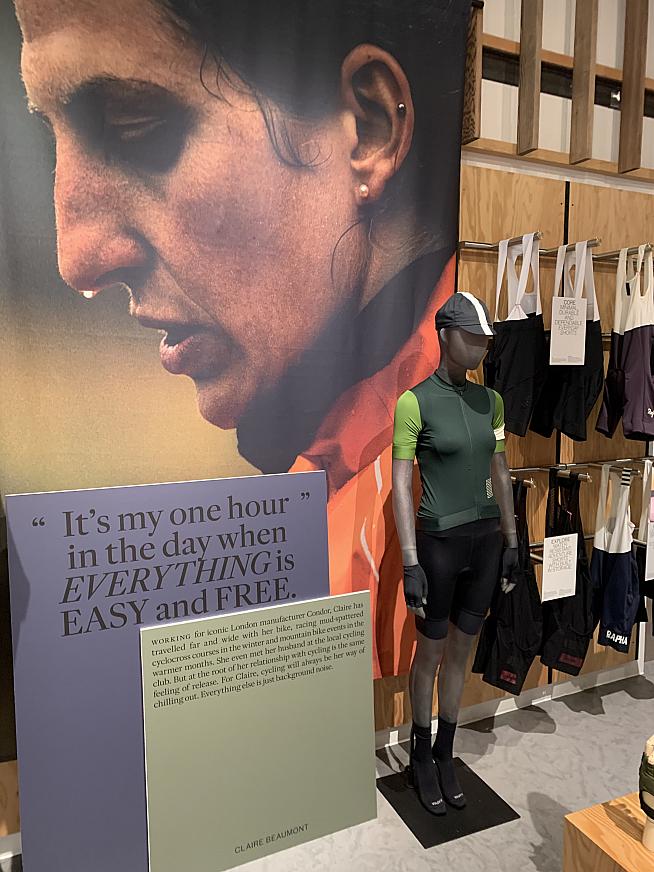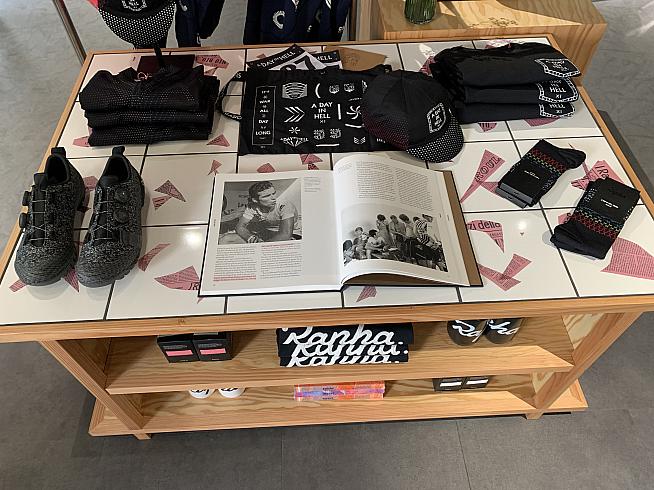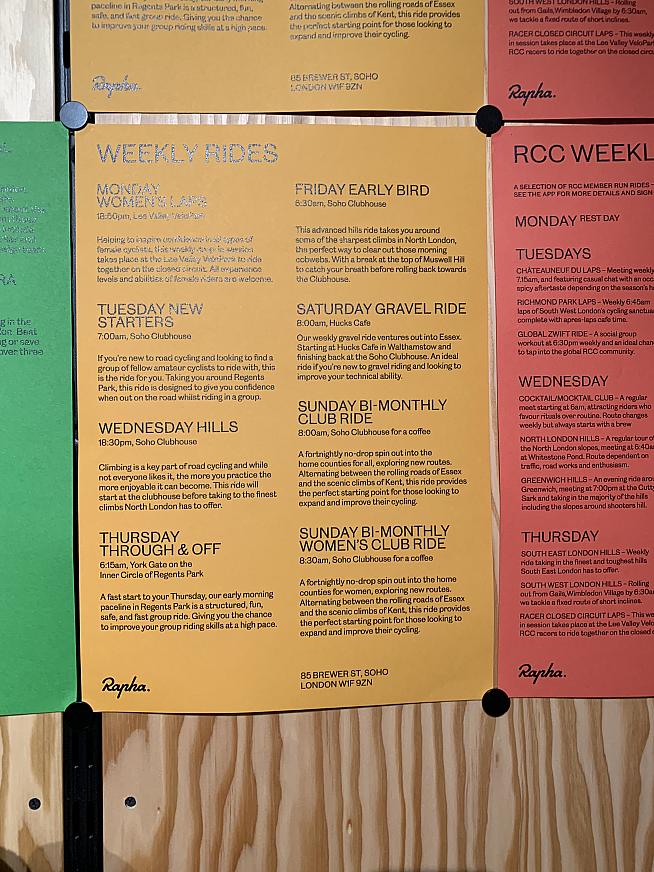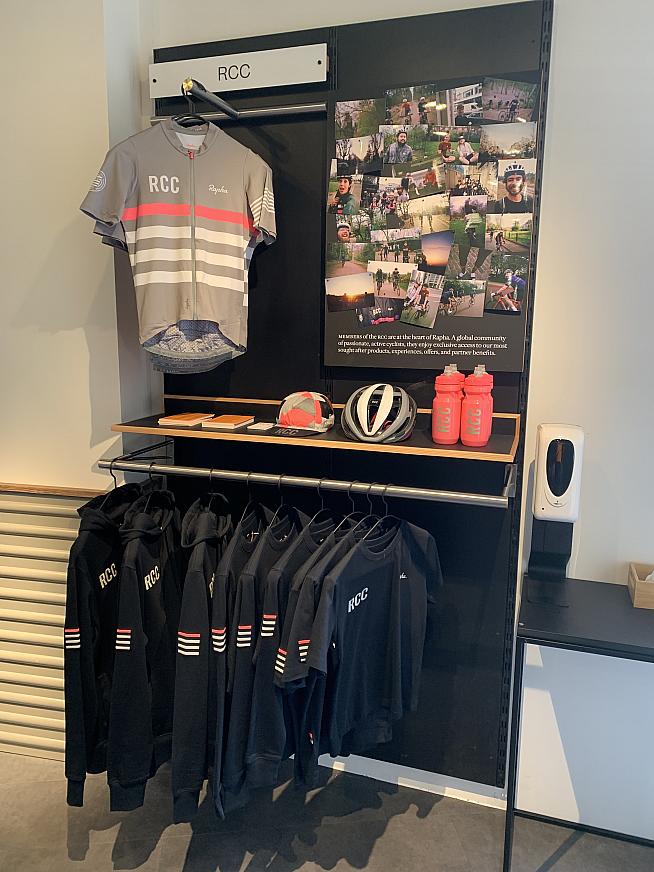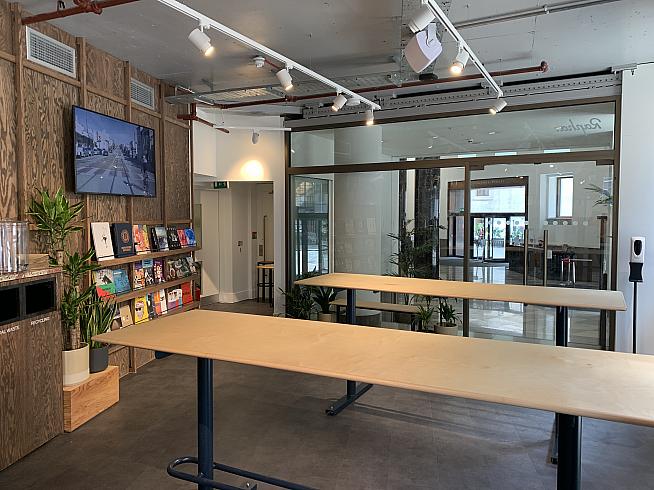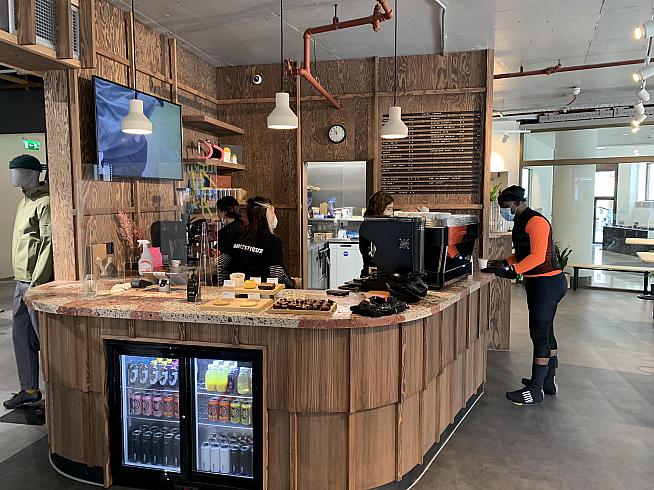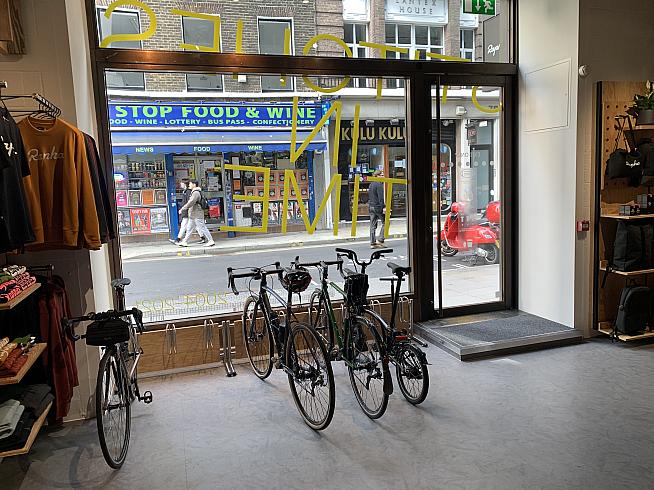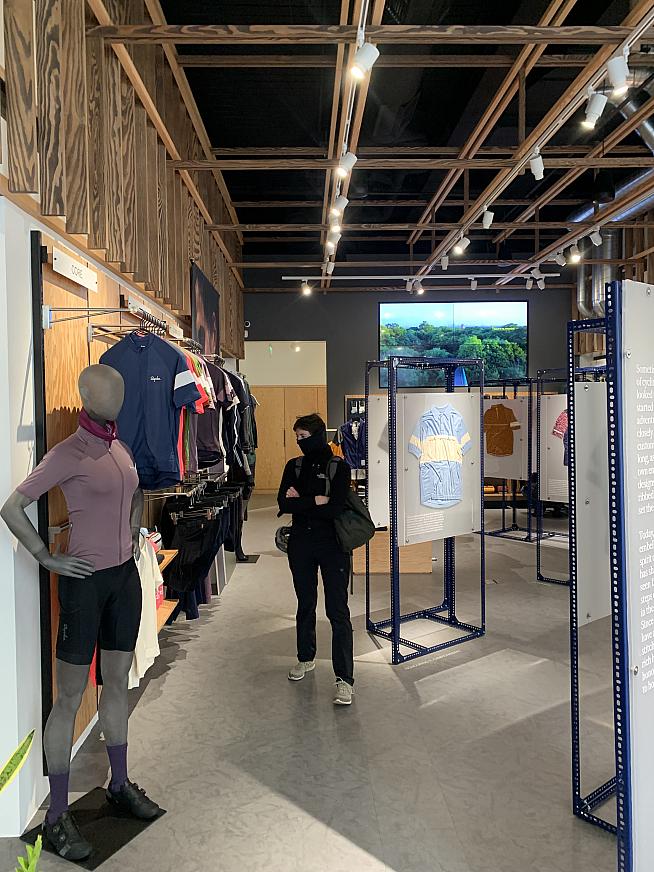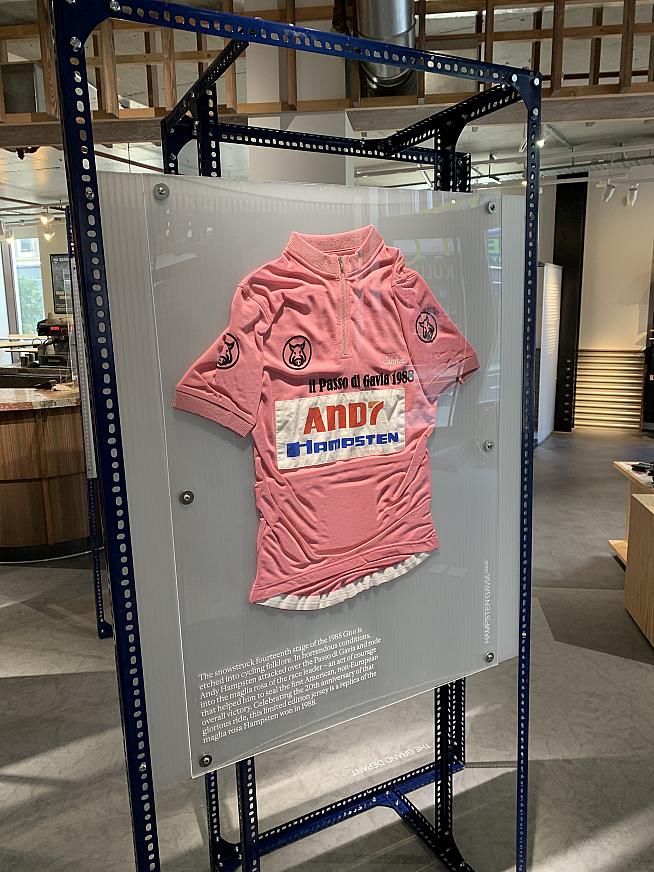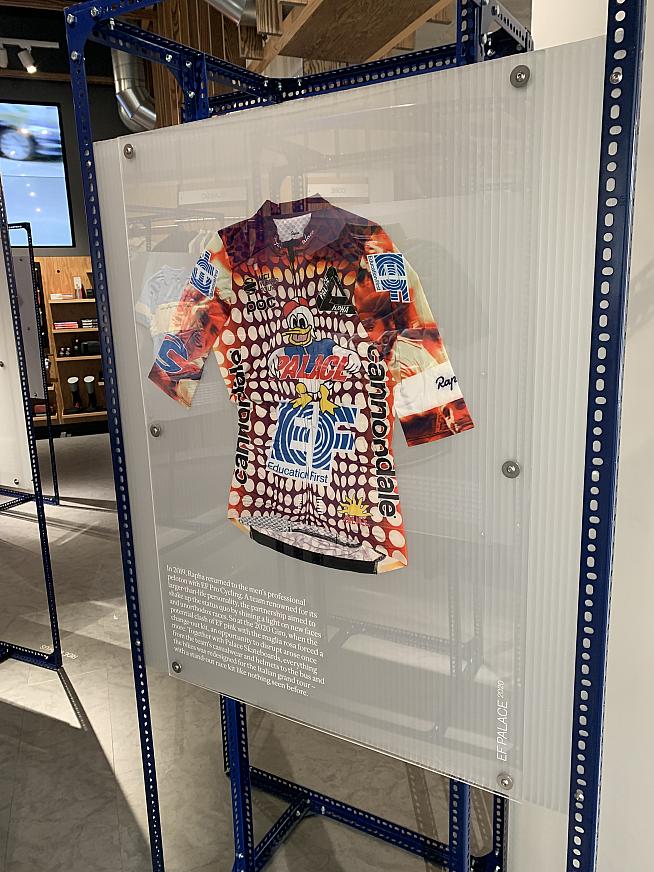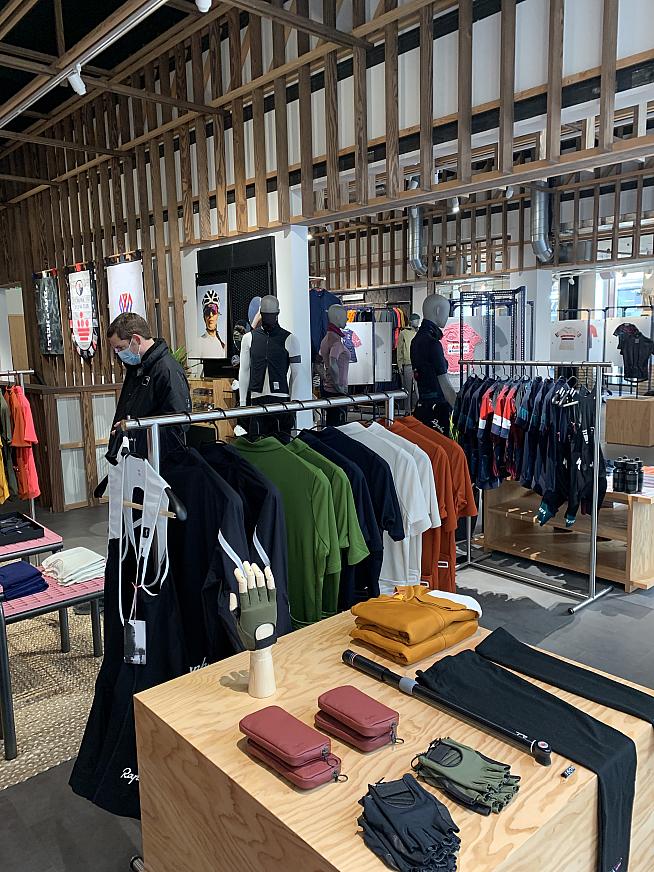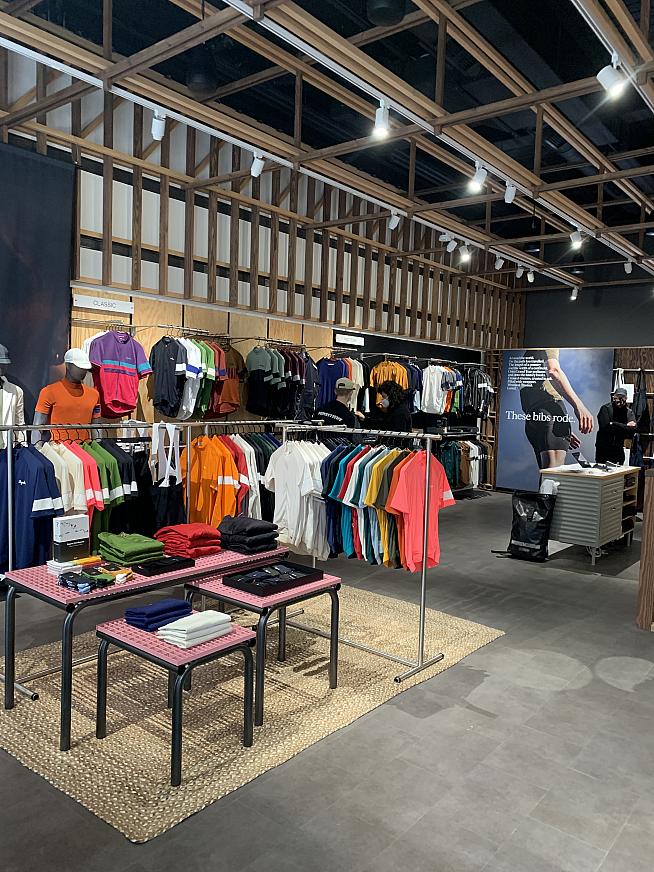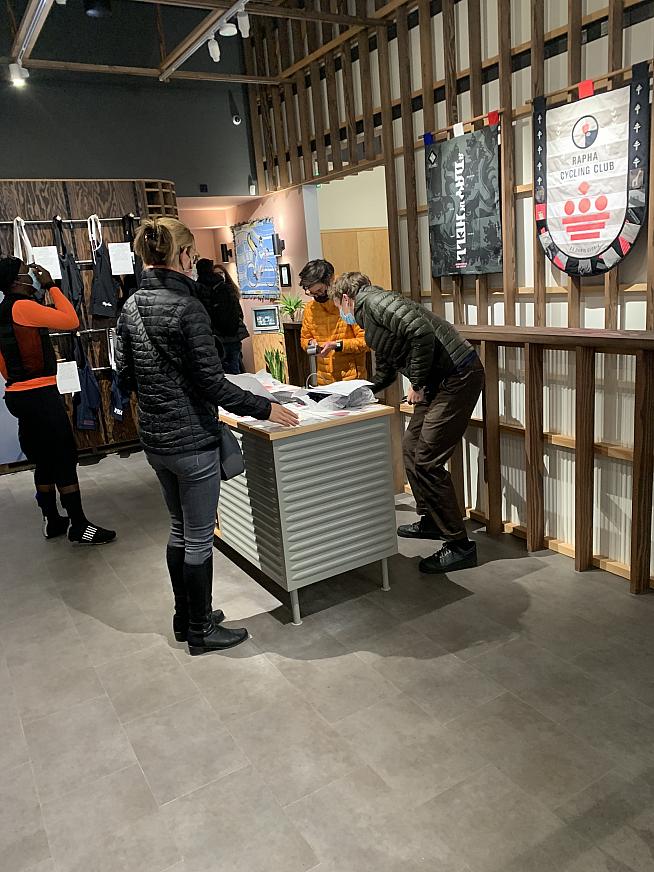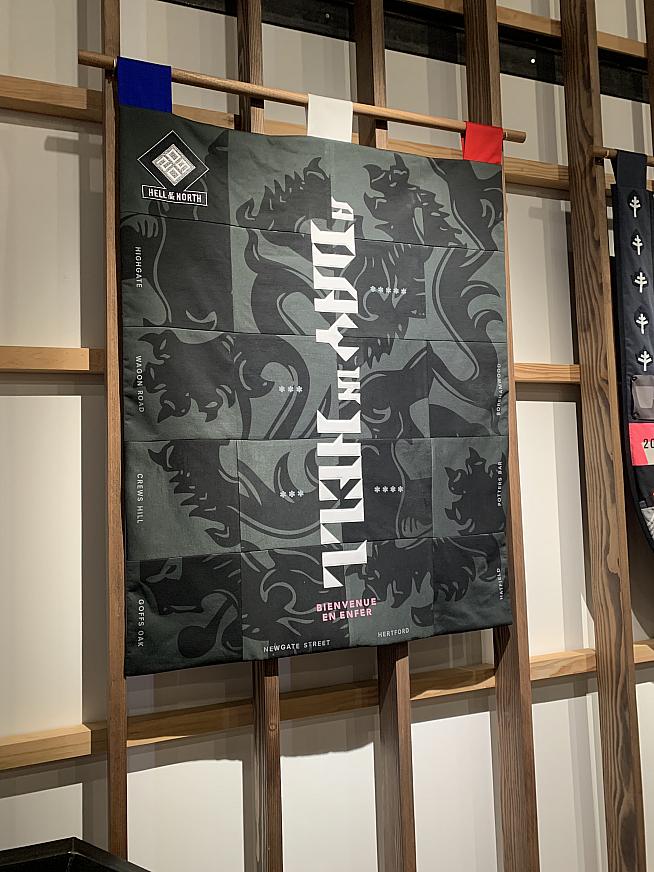 0 Comments