It's been a tough start to 2021, with many events still in limbo amid the ongoing Covid pandemic. But now, finally, with signs of a return to relative normality by early summer, what are your cycling plans for the year ahead?
Last night prime minister Boris Johnson laid out a roadmap for reopening England from lockdown. The new plan appears to allow for Covid-compliant sportives from 29 March, with overseas travel and a full lifting of restrictions on outdoors events expected by June 2021.
This is fantastic news for event organisers, and for cyclists who have seen sportives and races cancelled for the past year - even as cycling itself enjoyed a massive surge in popularity.
If you're looking to ride a group event, whether it's your first sportive or an epic one-day or even multi-stage challenge, check out our sportive calendar for road and gravel rides across the UK and Europe.
For a cycling trip abroad, take a look at our Tour Finder. Featuring a selection of the finest cycling tours and holidays in sunny destinations, they're the perfect antidote to the long Covid winter we've endured.
Below, we take a look at some of our contributors' plans for 2021. Some were written a couple of weeks ago when the situation looked more uncertain - but let's hope that now, finally, we can begin to look forward to one of cycling's greatest pleasures: enjoying a ride in the company of friends and other cyclists.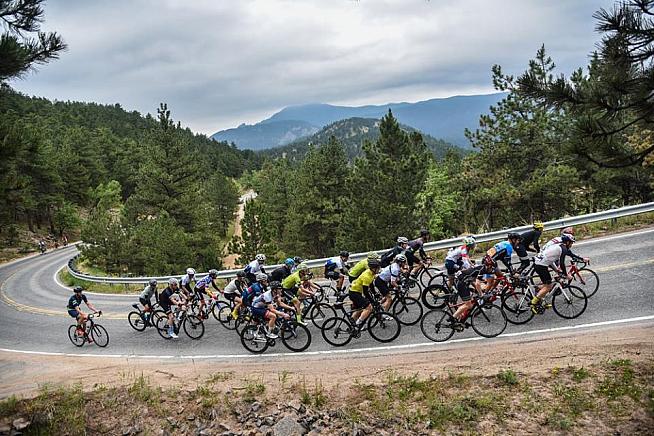 Oisin: A little of everything please
Since moving back to Northern Ireland last year, I'm on a mission to ride as many local sportives as possible.

Tarmac will not be a limiting factor; gravel and maybe even a spot of MTB action will hopefully feature too - and Audax, because aren't they the original sportives?

I'm not one to book much in advance at the best of times, and Covid is far from that - but some of the rides pencilled into my imaginary diary include:
Carlingford 300 - 13 March 2021
This chunky audax crosses Ireland's "soft border" a couple of times, and passes through my home town too. So while I mightn't start and finish at the designated point, it'd be rude to pass up on sampling the route.
There's no easy time of year to ride a double century but March seems particularly sadistic. Still, there's a rumour that audax is mostly an excuse for stringing together a series of cake stops, and this would very much be my game plan.
Take it easy, and pace myself with a bag of pastries tied to the handlebars.
Find out more: www.audaxireland.org
Veneto Gravel - 10 April 2021
After attempting to ride the MTB-oriented Veneto Trail on a cyclocross bike in 2018 - and coming home with a broken arm for my troubles - picture my facepalm on discovering there's a dedicated gravel version of the event too.
This looks waaaay more suitable for curly-barred tomfoolery, and while chances of making it to Italy this year seem slim Veneto Gravel is firmly on my list for the future, along with bikepacking epic the Tuscany Trail.
At 700km in length (or a 400km "short" version), this will stretch most people's definition of a long weekend - but after so long cooped up by pandemic restrictions, we've probably all earned a decent blowout.
Of course, I still have unfinished business with the Veneto Trail too. Maybe in 2022... but next time, on a mountain bike.
Find out more: www.venetogravel.it
Skoda Tour de Conamara - 29 May 2021
The first in the Skoda Celtic Series trilogy of Irish sportives, the Tour de Conamara looks like a perfect day at the seaside...if you're happy to swap bucket and spade for a course that weaves up and down the spectacular Atlantic ocean roads of Galway.
Billed as "Ireland's most picturesque sportive", the Tour de Conamara would appear to be an ideal season starter. The series continues with the Ring of Clare Cycle (17 July) and the Tour de Boyne Valley (TBC August).
No doubt a few hardy Irish cyclists tick off all three each year, I'm looking forward to checking this series out soon.
Find out more: tourdeconamara.ie
Salsa Frontier 300 - 12 June
There's something appealing about crossing a landmass, or even an island, in a single epic ride. Coast to Coast in a Day remains one of my favourite sportive experiences, and the Frontier 300 ups the ante by slapping on gravel tyres and taking the route off-road.
For anyone with ambitions of tackling GB Divide - the 2000km mixed terrain route from Lands End to John O'Groats - the Frontier 300 looks an ideal taster, as well as a hefty challenge in its own right.
Find out more: frontier300.cc

Wicklow 200 - 13 June 2021 *CANCELLED*
Unfortunately now cancelled for the second year in a row, the Wicklow 200 is probably Ireland's best-known sportive - perhaps equivalent to the Dragon Ride or RideLondon in the UK, and somewhere between the two in terms of difficulty.
I've done so little cycling in Ireland that the course will be completely new to me, but it takes in some well-trodden roads in the beautiful Wicklow Mountains just outside Dublin.
As with so many events, last year's edition fell victim to Covid cancellation; that means little to no new places available for 2021, but definitely one to look out for in future.
Find out more: www.wicklow200.ie

Rapha Pennine Rally - 19 June 2021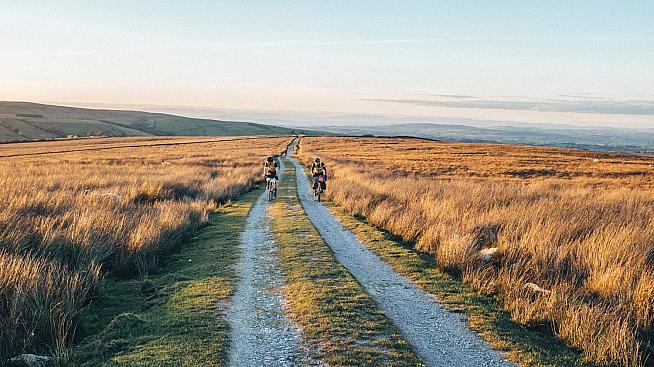 Brand new from the roadies-turned-gravel-grinders at Rapha, the Pennine Rally is a 500km self-supported, off-road bikepacking tour from Edinburgh to Manchester along Britain's knobbly spine, the Pennines.
Along the course riders will encounter bridleways, drovers' trails and gravel tracks, as well as 8000m of climbing and countless freshly reopened country pubs (hopefully). Will the pubs or the climbing prove the biggest hurdle to completing in the allotted five days?
Just 60 entries are available and the ride will be massively over-subscribed, so if this floats your boat then hurry to get your spake in by 7 March.
Find out more: www.rapha.cc/gb/en/stories/the-pennine-rally


Mayo XTRM 200 - 11 July 2021
A 200km MTB audax is hardly a gentle summer spin (a 100km option is also available), but what better way to explore Ireland's wild west?
Based in the "salmon capital" and adventure hub of Ballina, the route is split 50-50 road and bog, with signage to guide riders through the wilder sections and a slightly random 13hr 15min time limit.
Don't even think of showing up on a 'cross bike though - it's MTBs and 40mm tyres (minimum) all the way.
Find out more: www.audaxireland.org
Lap the Lough - 29 August 2021
With a 144km route encircling the largest lake in Ireland and Britain - Lough Neagh - Lap the Lough does exactly what it says on the tin.
By all accounts a popular sportive that attracts a wide range of cyclists, not just the diehard racers, it's a must for anyone looking to sample the best of Ireland's sportive scene. Well, that's what I'm telling my other half anyway as I look to book off the bank holiday weekend...
Find out more: www.lapthelough.org

Fred Whitton - 19 September 2021
The venerable Fred gets a lot of respect as the UK's toughest sportive, but it's one that managed to escape my attentions so far. Partly because entries are so hard to come by, but also through fear. I've encountered Hardknott Pass once before on the Coast to Coast, and the idea of a whole day grinding up equally vertical Lakeland passes is terrifying.
The organisers are keeping an eye on Covid developments, and have just postponed this year's edtion from April to 19 September, but it's one event definitely worth schlepping across the sea for.
Find out more: www.fredwhittonchallenge.co.uk

Lakelander Gravel Grinder - Saturday 9 October
Launched in 2020 as "Ireland's Premier Gravel Cycling Challenge", the Lakelander Gravel Grinder offers a choice of 50 or 100km routes through the UNESCO Geopark in County Fermanagh.
Open to gravel, mountain and e-bikes, the 100km Big Dog route takes in Game of Thrones locations (a prequel is currently being filmed, apparently), plenty of forest sections, and 1850m of climbing.
Sounds smashing.
Find out more: lakelander.co.uk

Eoghan: Montana calling
2020 was a terrible year with events being cancelled the world over. Even calls from the pros to call off the Vuelta.
I still managed to do and attempt some rides in 2020 that I was happy with. I started the year off coming to Morocco in February for the Atlas Mountain Race.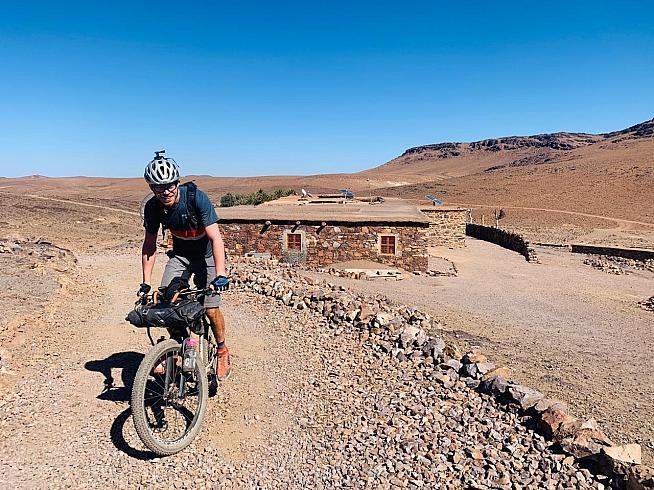 Later, I did the South Downs Way, a 100 mile off-road route. I tried the South Downs Way Double challenge - riding the route twice in 24 hours or less. I gave up 178 miles and 23 hours in! I also managed to successfully complete an Everesting, raising money for one of my favourite charities, Surfers Against Sewage.
As I write this, I'm back in Morocco, riding and exploring the beautiful landscapes and wonderful people.
2021, I'm hoping, will be closer to normal, meaning club rides and group rides will be back on.
Despite missing the camaraderie of group rides, I also love the freedom and adventure of endurance events. To that end, there are two endurance events sitting on my radar; the first would be the Trans Alba Race around beautiful and rugged Scotland.
The second ride on my mind is the Montana Bike Odyssey. A new event organised by ultra veterans Graham and son Ben Goff (we met on the Trans Alba Race in 2019), the event's designed to welcome endurance racers to their own back yard and showcase the best of Montana's rural and rugged scenery.
I can just hear John Denver in my headphones now singing, 'Wild Montana Skies' as I ride!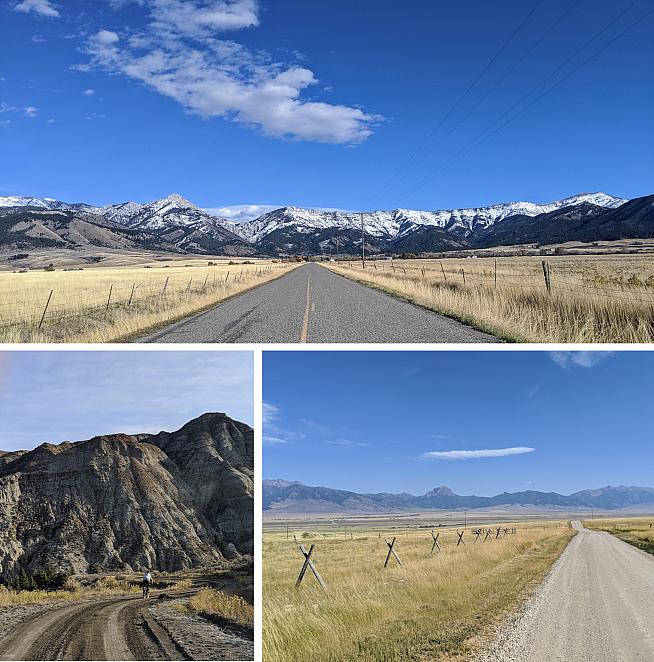 Alex: "I'll settle for Wuss++ status"
My cycling plans for the coming year are very much Covid-dependent. The main target for 2021 is to ride LEJOG with my brother in August. Unfortunately my brother lives in Japan, so there is a danger that if he does visit this septic isle the Japanese authorities may not allow him back into the country.
If the trip does go ahead, we will have to complete the ride in eight days due to my brother's limited amount of holiday. This means we'll have to ride about 120 miles each day if we're going to complete the challenge - a thought that makes my head hurt and bottom weep.
Like many roadies, I've developed a bug for off-road riding during lockdown. After smashing a wheel on my CX bike recently whilst trying to keep up with friends on trails on their mountain bikes, I've bought myself a hardtail MTB.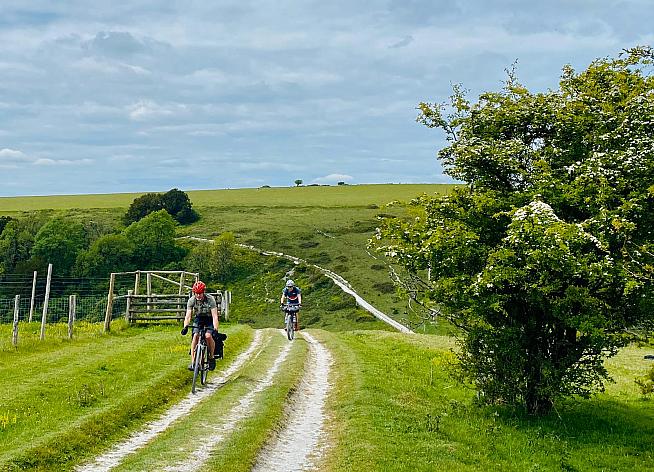 I plan to use the rest of lockdown learning how to ride this thing at a decent pace on the singletrack near my home, with the ultimate aim of being a bonafide 'Bad-Ass' by the end of the year. If that doesn't happen, I'll settle for 'Wuss++' status.
Hopefully, by Easter time we'll have enough immunity from this virus in the UK to be able to ride guilt-free with others again. If so, the target is to celebrate by riding the South Downs Way in a day with a few friends.
Having not done any racing since 2019, I also plan to regain the fitness needed to take part in the Spring/Summer track-league at Preston Park velodrome in Brighton and a few Cyclo-X races in the London and Sussex league in the Autumn. Who knows, I might even have a go at some MTB events, if I can just master the technique of not falling off my bike whenever I come across an obstacle on the trails.
As for sportives, I've my eye on riding The Puncheur in the Spring. It's a great event aound the South Downs, run by a nice bunch of people...not stupidly long and tantric, but a great challenge nonetheless with Ditchling Beacon at the end.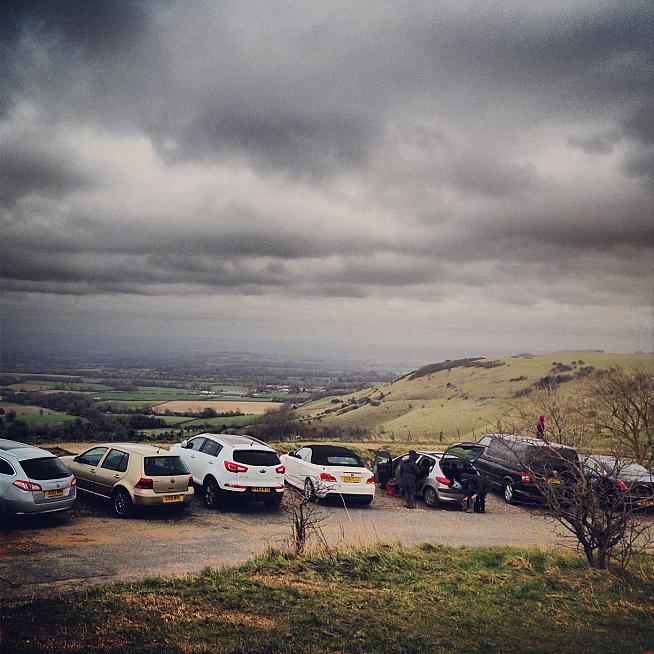 Jess: "My aim is to travel somewhere new to ride my bike"
After a year of no racing or events, very little opportunity for group riding and repeating the same mind-numbing solo loops, it's fair to say that I lost my cycling mojo big time in 2020.
I realised that whilst I used to love training on my own, what really nourished my soul was the rides with teammates and trips to new places to experience new roads and sights together. So in 2021, my aim is to travel somewhere new to ride my bike and simply enjoy and appreciate the experience with friends.
Meanwhile, I've turned the competitive part of my brain towards a newfound love of running, and aim to run my first marathon this year in under four hours.
Olly: Local gravel... and a multi-stage tour of Europe
I suspect like most cyclists I'm mentally making plans but assuming that the next few months (if not the first half of this year) will be featuring local rides only rather than anything exotic.
I suspect we will be staying local, riding as much gravel as we can, doing a bit of bike packing. Then maybe/possibly/perhaps doing some overseas riding much later in the year.
From a work perspective, the ride at the top of my wish list is The Ride Gravel - a multi-stage gravel tour across France, Germany, Luxemburg, Belgium and The Netherlands.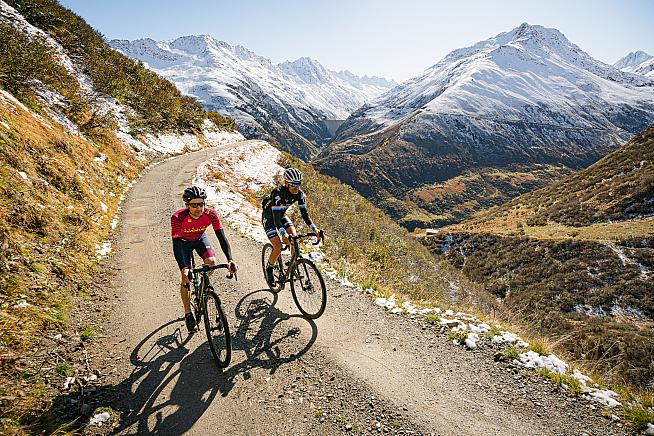 Abby: Day-dreaming about the Dolomites
Plans? I've largely given up making any for the time being, but that hasn't stopped me day-dreaming... mostly about a tour of the Dolomites.
During lockdown I've been working my way through old GCN training videos on my turbo and now I need to see those mountain passes for myself.
Until that becomes a possibility though I'll be continuing my gravel induction, taking the opportunity to explore new trails closer to home.
Dave: "Spring into life with an Alpine sandwich"
2021 brings a new year and fresh hope. My hope is that my year will spring into life with an Alpine sandwich, that's a four day cycling trip in the French Alps sandwiched between Welsh Dragons in June and the Loch Ness Monster in September.
The former is the infamous Dragon Ride in South Wales, 189-miles of devilish Welsh mountains. Ten classic climbs including the notorious Black Mountain, Devils Staircase and Elbow, plus The Bwlch. A whopping 4,351 metres of ascent between them, I can feel the heat just thinking about it.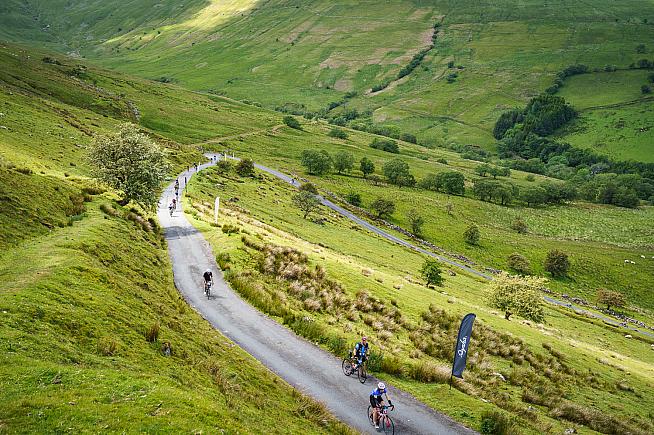 The latter involves taking on a different sort of challenge, Rat Race's Coast to Coast, a breathtaking 105-mile adventure race in Scotland. The itinerary is not for the faint-hearted: run or hike seven miles from Nairn to Cawder Castle; hop on your bike for a 48-mile road ride along the banks of Loch Ness, followed by a 21-mile off-road section before hitting the tarmac again for a further 13½-miles down to Fort William; and, if that wasn't epic enough, you're back on foot for a gruelling 14-mile trek up and over Lairig Mor before one final mile, kayaking across a flat water kayak in Loch Leven, to the finish line in Ballachulish.
Phew, The Alps trip might become a recovery ride.
John: "I don't want to end up with an Easyjet voucher I can't use"
I don't really have any concrete plans - I couldn't even bring myself to commit to our annual (minus 2020 obvs) Euro cycling trip. I don't want to end up with an Easyjet voucher I can't use...
I suppose the only thing I know is >75% likely to happen is a non-stop overnight ride to a beach in Norfolk, hopefully to arrive in time for sunrise. We did it a few years ago, just over 210 miles in one go, arriving one minute before the sun came up. Unfortunately, it wasn't a spectacular sunrise because it was so cloudy, so it just got slightly less grey!
It was an amazing experience, though I think this time might be harder because we'll know what's in store. Last time was the first go, so it was kind of the unknown!
The National HIll Climb is up Winnats Pass this year, which is about six miles from my house. Plenty of local hitters are going to try and get a place, but I'm not sure I can be bothered with the pain. Might be nicer just to go up and watch!
Andy: "Utility cycling has come to the fore"
2021 plans? Well, I guess staying alive is key, but also to get out even more on my bike.
I've just started a new job and haven't really accrued any annual leave, so my cycling antics have been relatively local of late. Commuting 20 miles a day has kept me rolling along so I haven't had a chance to stagnate. I have discovered an optimum speed at which the ride becomes less of a chore and more an autonomous task, leaving my mind free to wander and think about the next close pass.
Utility cycling has come to the fore and anything that makes my journeys less painful, arduous, moist, or dangerous is going to pique my interest. That said, I still have a desire to explore the local countryside via the medium of gravel, and the recent addition of an All City Space Horse and a Surly Karate Monkey will go some way to facilitating that. Byways, beware.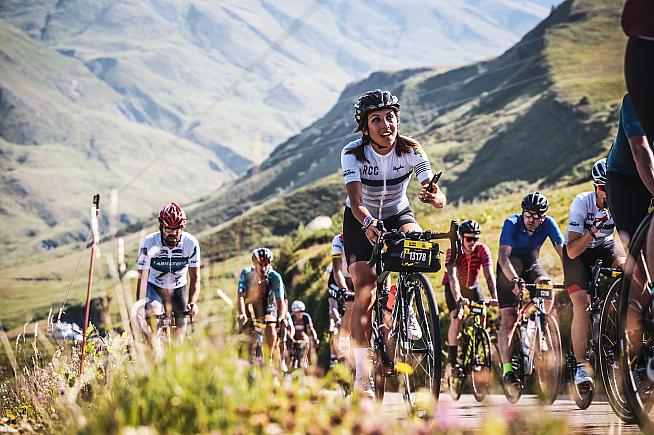 Any challenging events that don't involve breaking lockdown requirements - last year's Doom Cross, for example - will be on my hit list, and if we're allowed to venture further, maybe a couple of multi-dayers. I'll hope to make my usual pilgrimage to Northern France to visit family and try to take in a stage or two of Le Tour. Exploring a Rue or Two Less Travelled might be on the cards.
I still have a thirst for the longer challenges on road, though I was poorly prepared for my tilt at the Etape du Tour I'd still like to go the distance on the Grand Depart Classic.
I'd also like to do an overnight ride like the Dunwich Dynamo or Darkmoor.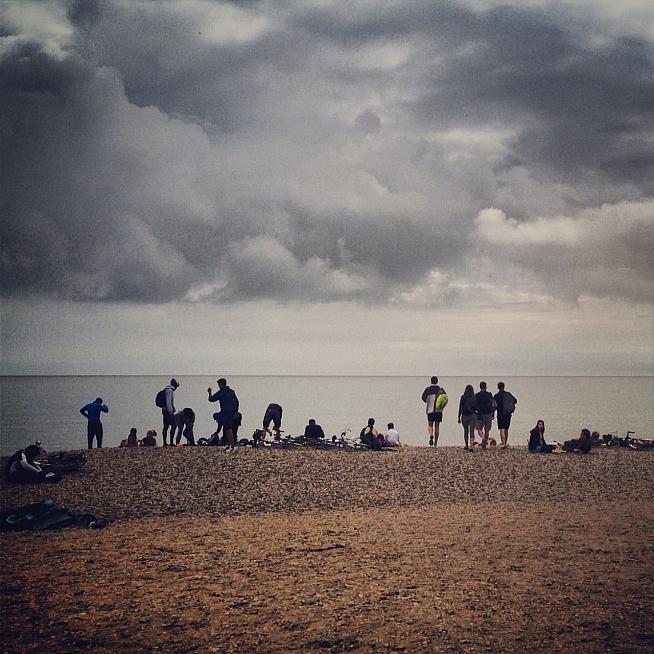 Peter: Keeping options open with sportives and indie touring
This year I'm thinking I'll just be opportunistic and not get hung up about booking stuff after seriously getting burned last year, roughly:
As soon as the weather is good enough and I can spot three days clear from work I'll have a go at the King Alfred Way - maybe March. Same thing for an overnight gravel route on the Isle of Wight.
I'm hoping I'll be able to get to use last year's booking for the London Tri Sprint. Also, keen on the Brighton Tri Sprint and Mid Sussex Tri.
The Puncheur Sportive if the weather is good
The Dulux London Revolution - Ultra in September
Booked on the Dragon Ride with a busload of (local cycling club) Fat Bellies.
The CX Sportive South Downs Way Century in July. I think a bunch of Nomads might go.
I'm hoping the Nomads will run some reliability rides plus hill climb up Ditchling Beacon.
In terms of sportives, I've also fancied these for some time:
Bob: Flat 100... and a DIY double century?
2021, what has that got in store for us all?
On a personal note I have rolled forward my entry for the Flat 100 South sportive, organised by Sportive HQ, so I'm hoping that will see a return to organised events and the ride will go ahead in July.
Due to the uncertainty of 'will we won't we', myself and a work colleague are talking ourselves into a 200-mile ride with, perhaps, some charitable money raising involved.
In an effort to keep the legs spinning and heart pumping I've taken to my turbo but I have now subscribed to BKool which is a great system that works for me. BKool is not as race-oriented as Zwift but I have in excess of 5000 routes I can use. It's great popping into the garage and having a ride along Auckland water front, by the lake in Chicago or on part of a stage of the Vuelta, plus workouts and even velodrome rides.
Strava challenges always help keep some momentum going so as long as I can stay within the present covid guidelines I'll get out on the road when I can. The main thing is that we all keep safe, keep pedalling and stay healthy.
Here's to an improving 2021 for all pedallers, however we get our fix, and whatever the new normal will be.
Caven: From Scotland to the Stelvio - Covid permitting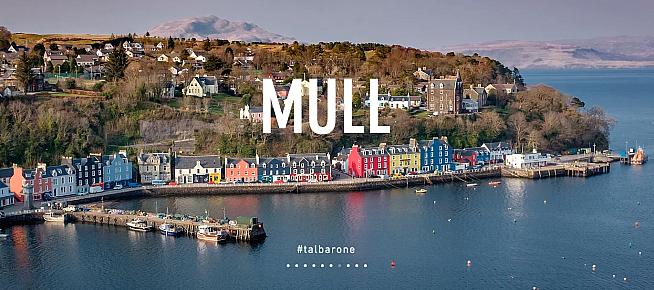 Where to begin? After 2020 fell apart on the event front for obvious reasons, it did prompt a little head scratching. What to do now, what could we do? Well, it would appear 2021 certainly has started in the same vein but then better to stay safe and well.
What I did discover is I do miss the event side of riding. The organised challenge, the banter and the pure joy of a road trip. Having taken part in the inaugural Trans Alba Race, my riding partner in crime, Rupert and I had signed up for the second edition. That is still on the cards, along with ticking off the 59 Flandrien climbs in 72 hrs. That's 400km of riding to achieve this goal.
It also happens to be Rupert's 50th this year so a Stelvio trip is on the cards, Covid permitting.

One thing 2020 did throw up, rules permitting, was the ability to enjoy rides from your door-step. Using Komoot to plan some routes proved to be a blast and oh so simple. We enjoyed some different roads but had a blast and visited some new spots and some old haunts.
2020 wasn't all bad but let's see what this year has to offer. Either way, here's to many miles.
Paul: Get back on my bike and start cycling again
My goal for 2021 is just to get back on my bike and start cycling again.
Prior to Covid, cycling opportunities were limited as my wife and I had two children of pre-school age. I was able to slot in the occasional five-mile ride to work but the last time I went on a ride of longer than an hour was during lockdown one. That was bliss as there were more bikes on the road than cars.
However, lockdown three has seen the grandparents' withdrawal from childcare duties until vaccinated. That has resulted in the nursery run five days a week and no commuting on the bike. It is also hard to justify cycling at weekends and literally leaving my wife "holding the children".
We live on a popular national cycle route so I enviously see loads of cyclists going past our door every day of the week. I know this time will pass and I'll be able to rejoin them soon.
My sportive plans so far would be an old favourite, the Black Rat (23 May) - and something completely new, the Somerset Dipper (5 June) by Sportive Breaks.
Sean: Get my bike out of the garage!
I haven't been riding my bike for months, so unlikely to do anything of note in the near future. My goal is to actually get the thing out of the garage!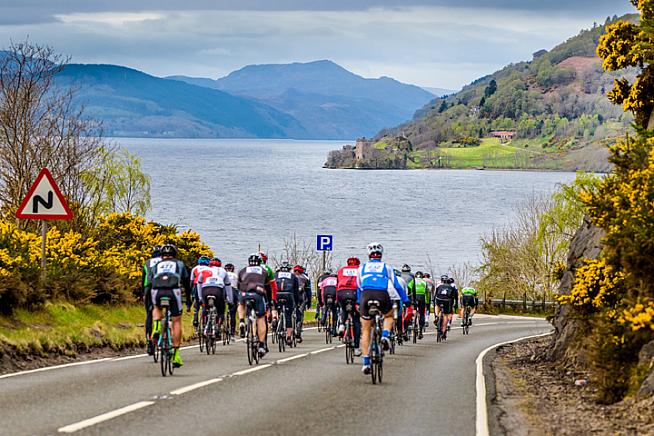 0 Comments