Christmas gifting is like a sportive; you don't want to go off too fast and leave yourself exhausted before the big finish - right?
Well, that's our excuse anyway. And so, with just 10km - err, shopping days - left until the finish line, here is the Sportive.com Christmas gift guide.
Bring it home strong - and merry Christmas.

Combining a light with a 750ml water bottle, the Orb is a bright idea from designer Andrew Phillips.
Four LEDs offers 360-degree visibility, helping you stay seen when riding in the dark.
USB rechargeable and with a claimed 8-hour battery life, we reckon it's the perfect addition to your winter cycling kit.

Challenge your club know-all to a battle of wits (or at least, cycling trivia) with these new card quiz games from Brainy Bikers.
Three decks are available, based on the Tour de France, Famous Cyclists and Cycling Mishaps.
Just the right size to slip in a jersey pocket and liven up your coffee stop. Loser gets in the next round?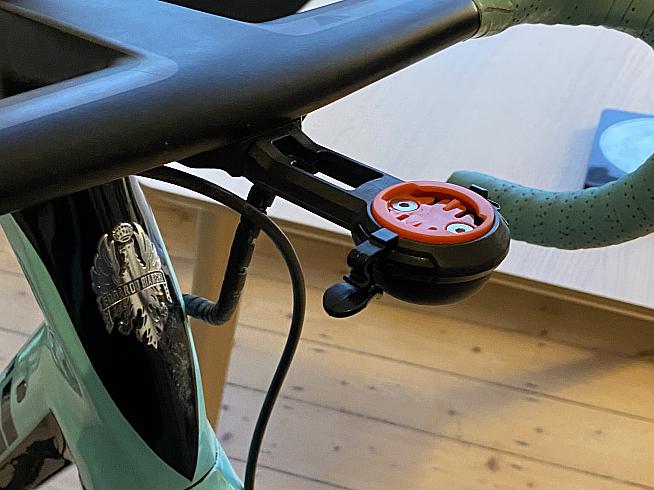 Everyone likes a tool that combines two functions into one, and HideMyBell's computer mount with a concealed bell hits the mark.
The lightweight carbon mount is compatible with popular cycling computers from Garmin, Wahoo and more, while the discreet bell alerts other road users that a Strava warrior is coming through.
And what could be more Christmassy than bells?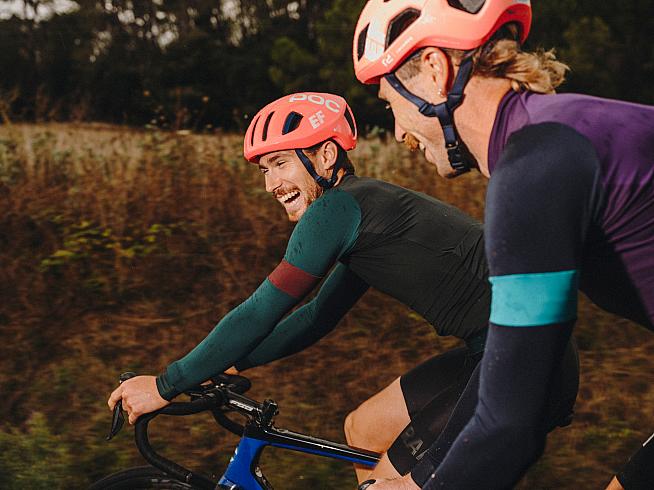 You can't go wrong with a gift from Rapha; it's no exaggeration to say the brand has single-handedly redefined cycling style over the past decade.
From supporting community projects like the Herne Hill velodrome to winning multiple Grand Tours, Rapha have proven their commitment to cycling - and their kit remains a byword for excellence.
Pieces like the lightweight snood (£15), peaked merino hat (£30), and the Brevet long-sleeve jersey are all ideal for riding through colder weather, or choose from gift cards and bundles to suit a range of budgets in Rapha's online store.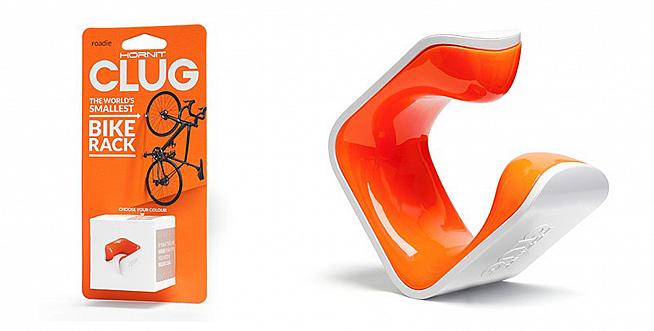 The problem with n+1 (the formula for determining the correct number of bikes to own, where n = the current number) is that you soon run out of storage space.
Hornit Clug is one of the more ingenious solutions to the issue of indoor storage. Small, elegant and highly effective, it's easy to install and securely grips the front tyre of your bike so you can store it upright.
We've even managed to fit two bikes into a pokey under-stairs cupboard thanks to a pair of Clugs. That's one less thing to argue about over Christmas.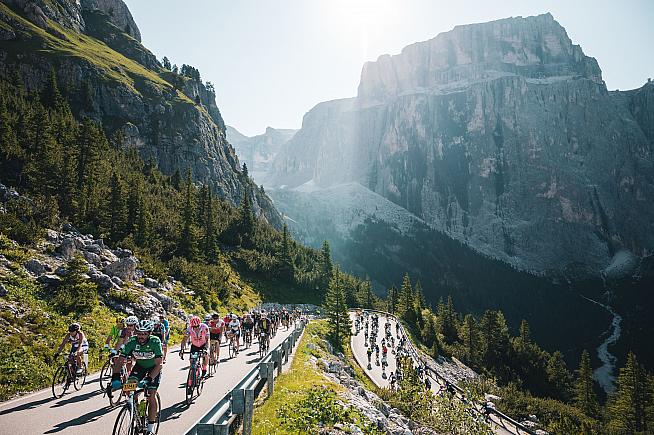 With most rides cancelled or postponed, chances are your sportive-loving cyclist's gone cold turkey this year. Give them something to look forward to in 2021 with entry to a big event.
Whether it's a Spring Classic like Flanders and Paris-Roubaix, an epic European challenge like La Marmotte or L'Etape du Tour, or one of the fantastic UK and Irish sportives on home shores, you'll find plenty of inspiration in our Sportive calendar.
Entries are open now for many of the biggest events, and you'll find challenging sportives across the UK guaranteeing a memorable day out on the bike.
www.sportive.com/sportive-calendar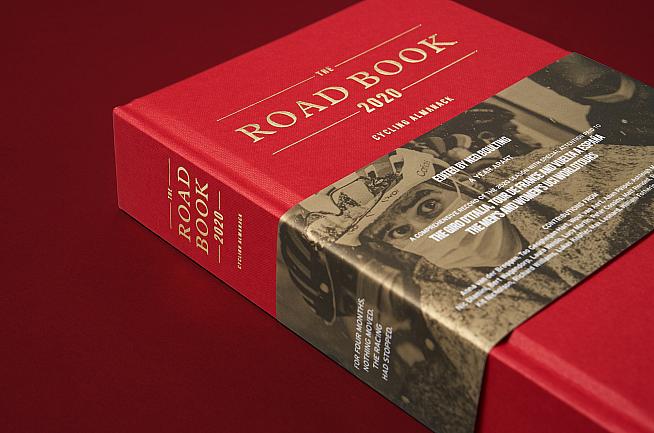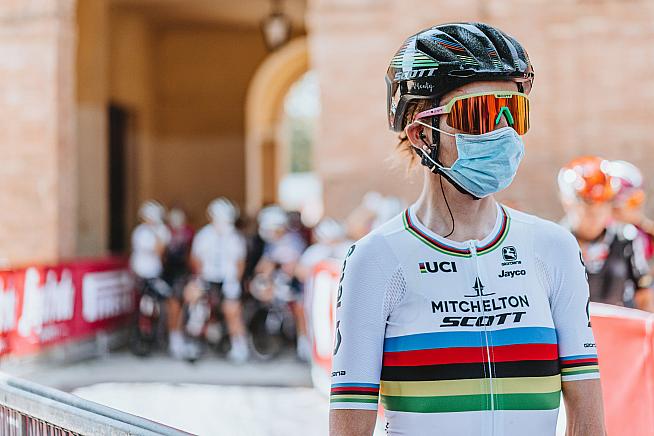 Relive memories of a unique year in pro cycling with the Road Book 2020.
From Tao Geoghegan Hart's stunning victory in the Giro to the gripping finale of this year's Tour de France, it's been a year packed with stories - and this book recounts them all with obsessive attention to detail.
The perfect fireside read for the cycling fan in your life.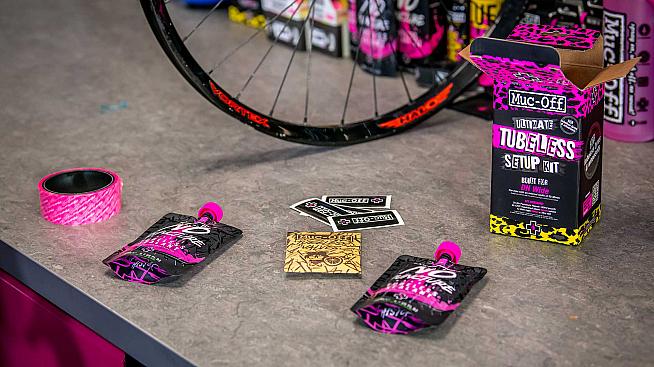 Give the gift of no punctures this Christmas, with this handy tubeless conversion kit from Muc-Off.
Each kit has all you need to make the switch, including rim tape, sealant and a pair of beautifully finished valves.
Sure to go down a treat, especially if the cyclist in your life has been showing gravel/adventure tendencies of late.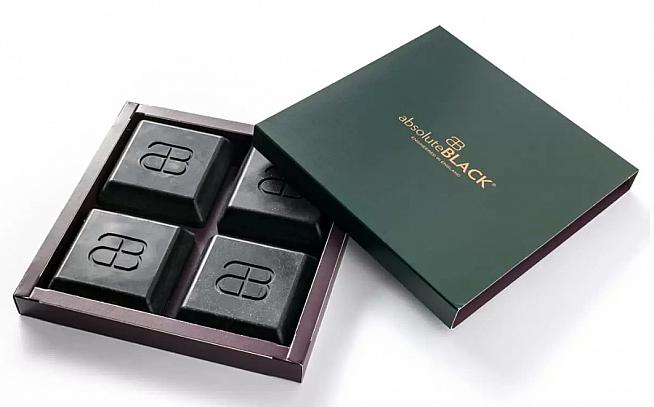 It might look suspiciously like a lump of coal, but this new Graphenwax chain wax from Absolute Black is definitely on the nice list.
Waxed drivetrains run faster with less mess than using regular lubricants. And right now AbsoluteBlack are offering their graphene-infused wax at half price.
Just be prepared to lose your slow cooker to the bike shed once a month...it's all in a good cause.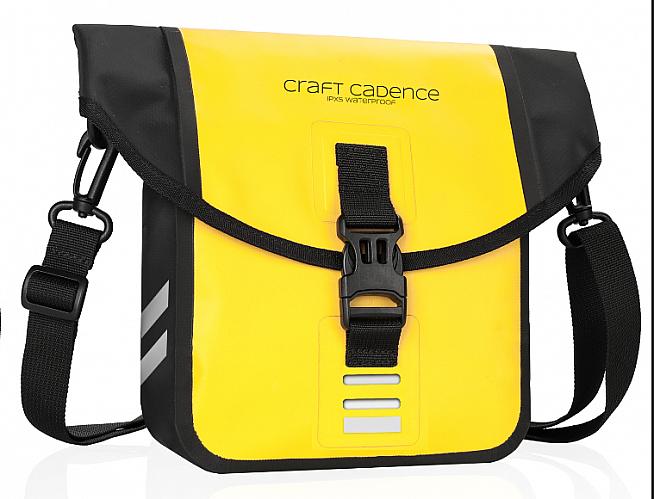 Got a few deliveries to run on Christmas Eve? The Cadence Handlebar pack will keep your stuff dry, thanks to a seam-welded waterproof tarpaulin construction.
It mounts quickly to handlebars while a shoulder strap means it's easy to remove and carry off the bike too. The bright yellow material and reflective details are a nice Christmas bonus.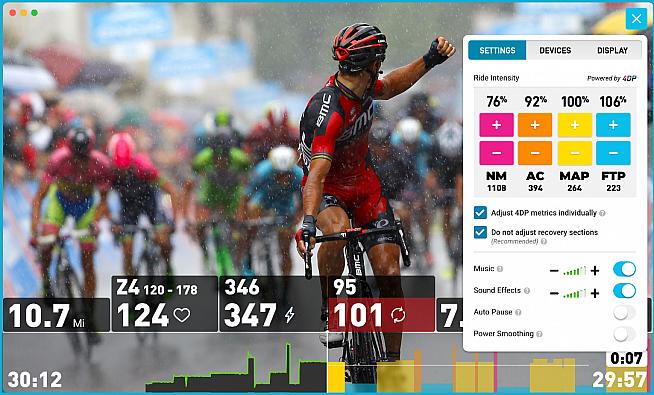 Tis the season to be jolly, but wall-to-wall cheer gets dull fast so why not throw a bit of suffering into the mix?
The Sufferfest's expertly crafted videos combine serious training programmes with a seasoning of humour that will have you almost looking forward to hopping on the turbo trainer.
Pair it with a smart trainer like the Wahoo KICKR Core, and Sufferfest is guaranteed to whip you back in shape in time for your next race or sportive.
Ho-ho-hold that effort for 90 seconds - go!
Open a can of whup-ass bike storage solutions with this tribute to the humble ring pull.
Hard to believe now, but back in the day every can of soft drink came with its own piece of instant litter shrapnel. Millions of these little discarded relics must still exist in shallow graves, occasionally triggering metal detectors - and now, inspiring nostalgic cycle storage designers.
Lazer-Cut from stainless steel, the Ring Pull will hold your bike safely off the ground.
It even comes with a sticker and bottle-opener keyring too. What d'you think this is, Christmas?
0 Comments