Black Friday is here again, and with it the annual dilemma: resist the urge to partake in this made-up festival of obscene consumerism, or... treat ourselves to a sweet deal on some shiny new kit?
We're staying neutral on this one. While you mull it over, here's a quick look at some cycling-related offers and discounts that happened to land in our inbox today.
It's not all "stuff", either - you'll find discounts on sportive entries too, along with a completely free way to give something back this weekend...
Free Sufferfest subscription from Wahoo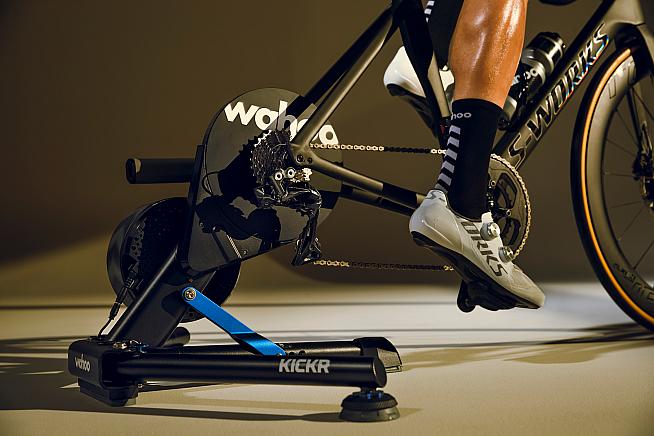 Wahoo will offer a year's free subscription to the Wahoo SUF Training App (aka The Sufferfest) for any customers who purchase one of their smart trainers over the Black Friday weekend.
Annual subscription to Sufferfest normally costs $129 (£95) so that's a decent saving - and you'll see a strong return in terms of fitness too.
Grab the offer at uk.wahoofitness.com.
Free headphones from AfterShokz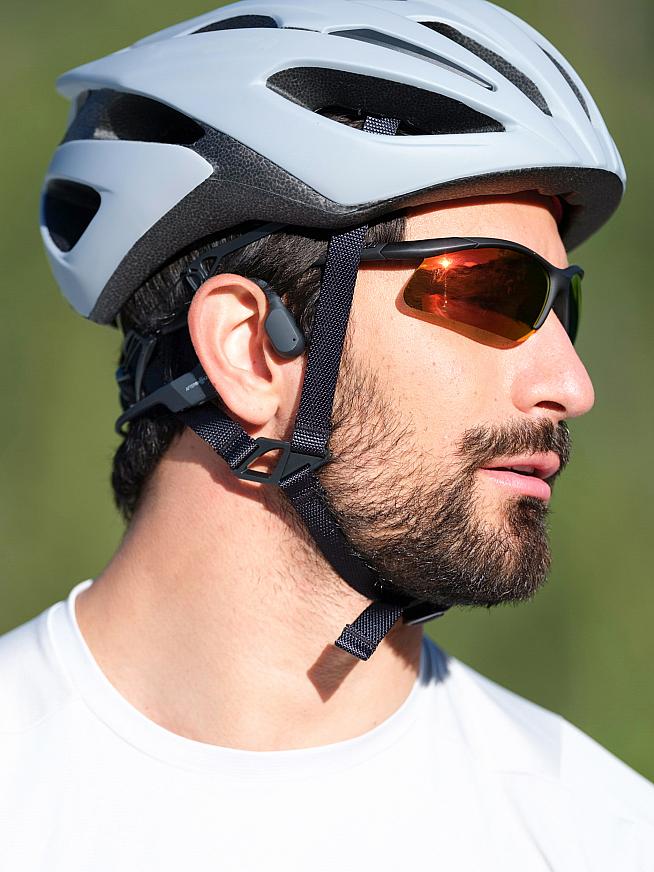 For one day only on Friday 27th November, Aftershokz will be offering customers who buy a pair of the award-winning Aeropex headphones (£149.95), another pair of headphones from the AfterShokz range completely free.
That doesn't include the AfterShokz OpenMove wireless headphones (£79.95) which Alex recently tested - you can peruse his review here:
> Review: AfterShokz OpenMove Wireless Bone Conduction Headphones >
...but the good news is that the Aeropex and the Air headphones are still 30% off until the 10th December.
Check out the offer at aftershokz.co.uk.
20% off sportive entries with Velo29
Sportive organisers Velo29 run some of the biggest and best established sportives in the country. For Black Friday they're offering 20% off entry to their Classic sportives for 2021.
There are seven rides in the series, including the Manchester > Sheffield, Tour of the Pennines, the White Horse and the 5 Dales.
Start filling in your 2021 calendar at velo29events.com/black-friday-sale.
£70 off Honor Watch GS Pro
Smartphone brand Honor - until recently a subsidiary of Huawei - are offering a £70 discount on their GS Pro sports watch.
Featuring a claimed 25 days battery life (100 hours with GPS enabled) it's a high spec smart watch with features including Bluetooth calling, music playback, voice broadcasts, workout tracking, information assistant, heart rate tracking, GPS tracking, and more.
Find out more at www.hihonor.com.
Up to 15% off entry to Etape Caledonia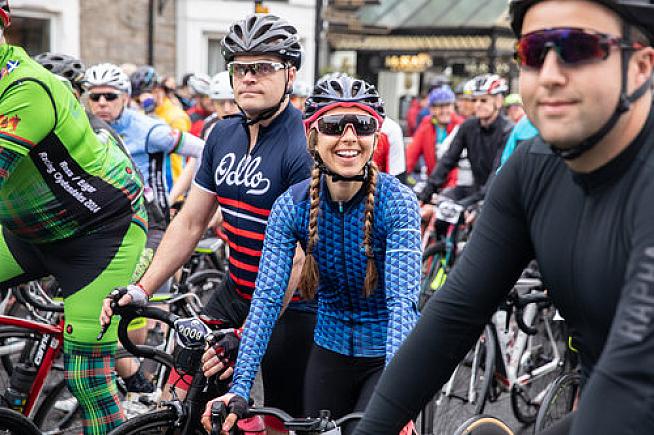 The UK's original closed road sportive, Etape Caledonia continues to endure while upstarts like Velothon and RideLondon fall by the wayside.
The next edition takes place on Sunday 16 May 2021. Discover the scenic delights of the Scottish Highlands with a 10% discount on general entries and 15% off premium entry.
The offer is open until midnight Sunday at www.etapecaledonia.co.uk.
£50 off bib shorts at Le Col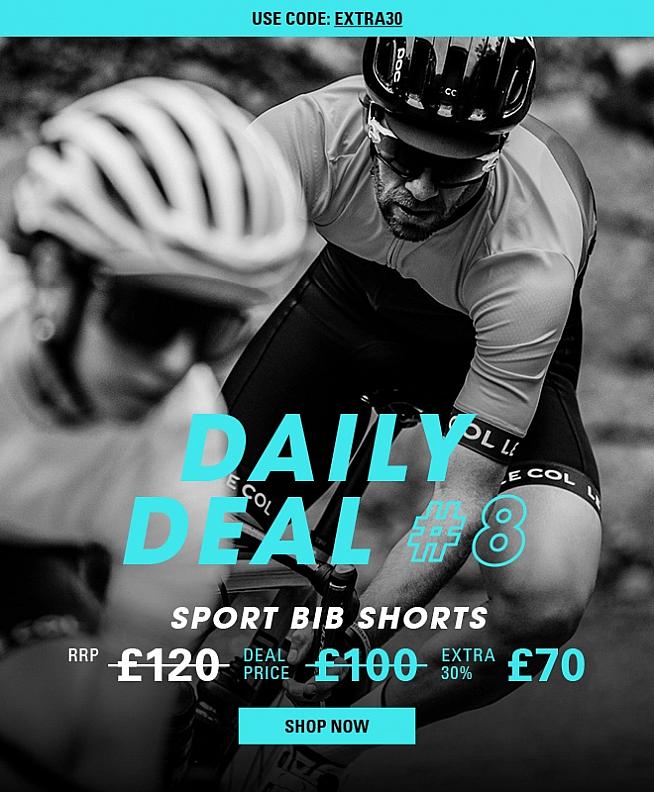 Le Col are running daily discounts on their well-regarded cyclng kit over Black Friday weekend. At the moment you can use the code EXTRA30 to pick up their Sport bibs for £70 - saving £50 over the RRP.
Check out the site for the latest offers: lecol.cc.
Free capsule case and next day shipping with SunGod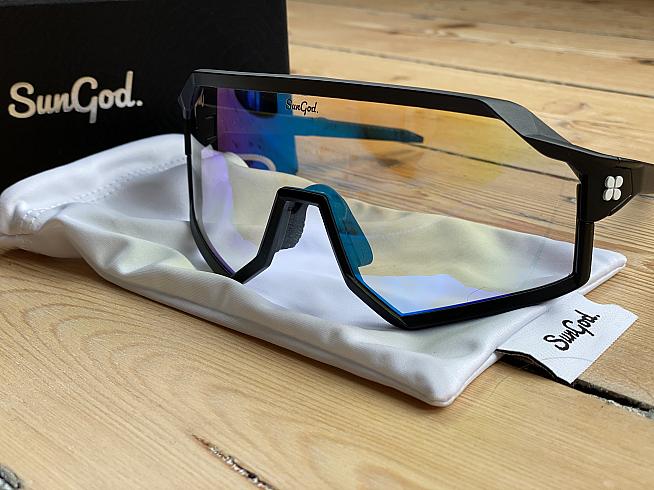 It may be winter but that low sun can still pack a punch! Protect your eyes in style with a pair of shades from SunGod - and get a free capsule case and next-day delivery.
Direct your bleary eyes to www.sungod.co/shop/sunglasses.
20% off at Maldita Buena Suerte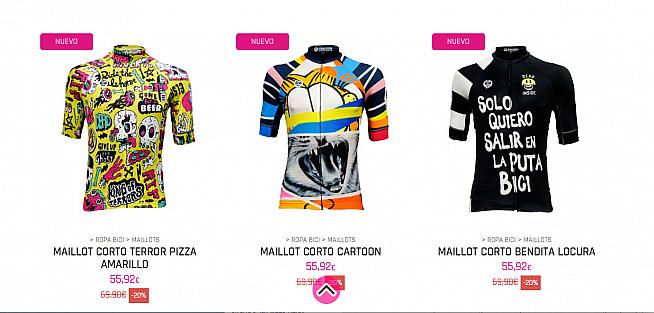 Flamboyant tricksters Maldita Buena Suerte are running a Black Friday sale with a catch - the discount decreases each day.
Hop in today and you can bag 20% off a selection of jerseys that make Rapha's notorious Palace kit look restrained.
Go wild at malditabuenasuerte.es.
Free bike return and collection with Deluxe service from Havebike
Bike repair company Havebike are removing the usual collection and return fee of £29.99 from all Deluxe and Super-Deluxe services - meaning cyclists can give their bike a pre-winter tune up for a fraction of the usual cost.
Treat your steed at www.havebike.co.uk.
10% off everything at Deporvillage.net
Multisports retailer Deporvillage.net (the Spanish equivalent to Wiggle) are offering a 10% discount site-wide.
Their prices are already competitive on a lot of cycling components, so well worth a look if you're looking for a particular part or even a full groupset.
Use code BF10 at checkout: www.deporvillage.net.
Rapha Black Friday Ride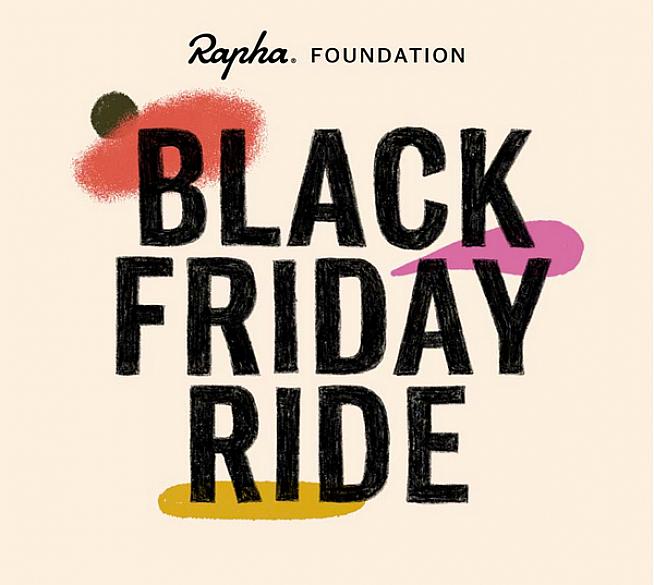 There are always a couple of honourable exceptions to Black Friday's collective madness, and Rapha are among this year's refusenicks.
Instead of a sale, they're holding a Black Friday Ride and have promised to donate £100,000 to World Bicycle Relief if they reach the target of a million miles ridden.
Make sure they meet their goal by chipping in at www.strava.com/challenges/the-rapha-black-friday-ride.
40% off at Muc-Off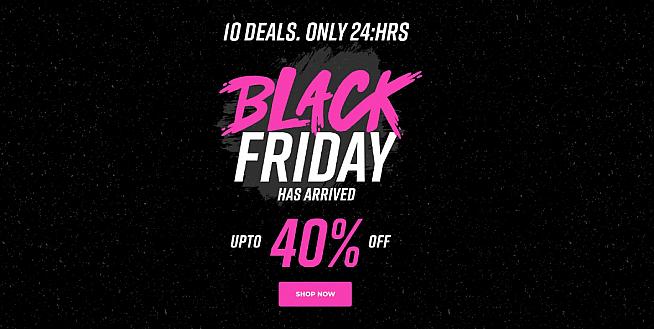 Muc-Off are offering a masive 40% off a selection of their cleaning products - including an 8-in-1 bicycle cleaning kit for £23.99 (normally £39.99).
Biodegradable chain cleaner is down to £5.39 (usually £8.99) and wet lube is £2.99 (usually £4.99).
With the roads getting muckier, save yourself a clean fortune at muc-off.com.
15% off at Craft Cadence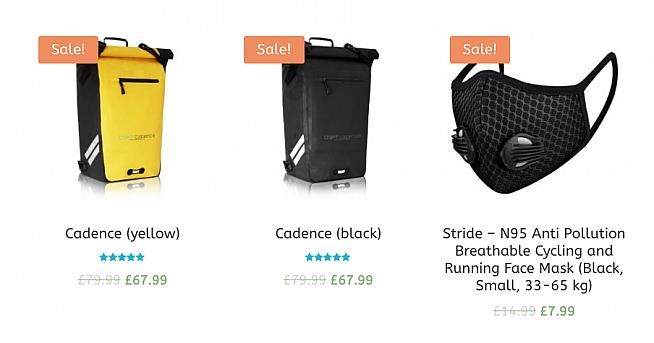 London based cycle accessories brand Craft Cadence are offering 15% off for Black Friday.
The deal includes their waterproof pannier bags and anti-pollution masks.
Check out the range at craftcadence.com.
0 Comments