Decathlon launched their new titanium Triban GRVL900 gravel bike yesterday - and sold out of the entire stock within hours.
Featuring an Italian-made Dedacciai titanium frame and Shimano GRX 600 groupset, the GRVL900 is now available for pre-order with delivery expected in March 2021.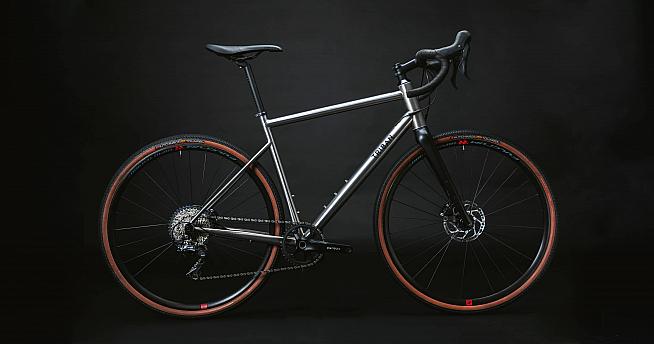 Triban claim the GRVL900 is their most comfortable bike ever, thanks to titanium's famed vibration-damping springiness abetted by clearance for 45mm tyres (or 50mm with 650b wheels).
The frame features partial internally routed cables (rear brake and gear cables are routed inside the downtube and emerge above the bottom bracket), but does not have mounts for rack or mudguards.
It's a notable omission and suggests a bike designed for fast, lightly loaded touring and gravel events. With so many adventure/touring cyclists turning to saddle and frame bags instead of panniers, we can't see this being a deal breaker.
Up front there's a full carbon fork, and this does have mounts for baggage as well as internal routing for flat mount disc brakes.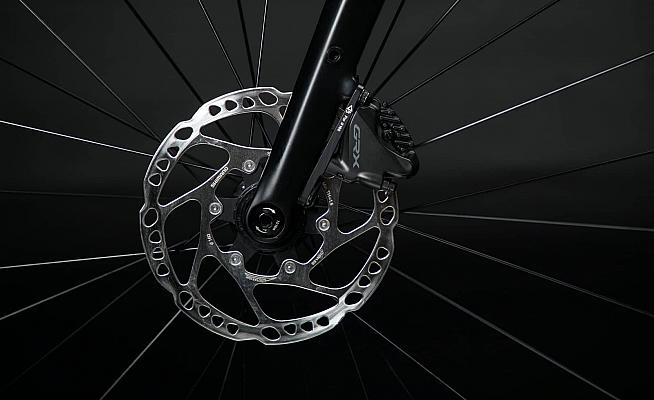 Shimano's gravel-specific GRX 600 groupset looks a good match for the bike. The 1x11 speed setup pairs a 40T single chainring with an 11-42T cassette, offering a wide range of gearing for on and off-road riding.
Wheels are Fulcrum's RR900 disc brake fitted with the excellent tubeless-ready Hutchinson Touareg tyres in 40mm width.
Flared alloy drop bars along with saddle, stem and seatpost are from Decathlon's house brand Btwin.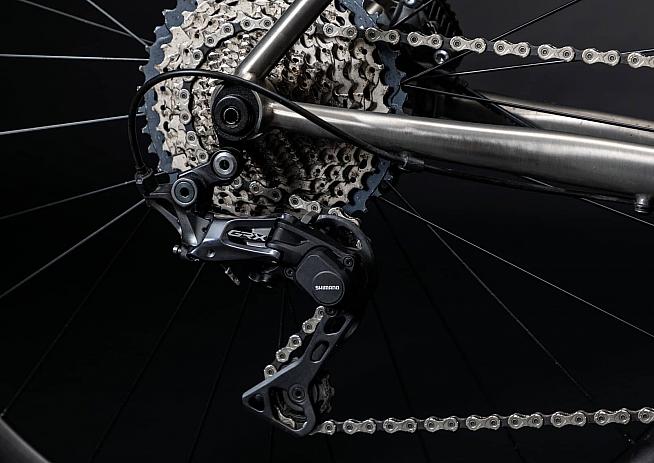 While most brands turn to the Far East for their titanium frames, the Triban GRVL900 is manufactured in Italy.
"Our all new GRVL900 ti frame is designed in partnership with Dedacciai," explain Decathlon.
"The titanium tubing is manufactured in their factory near Milan and then taken to be welded and assembled at Bonneti's workshop in the Veneto region. This craftsmanlike approach to frame building limits production to 100 frames per month.
"The geometry is focused on comfort and performance with an obsessive eye on quality. This is not a racing bike or destined for long distance cycle touring but rather your ideal companion on long rides over a variety of riding surfaces."
Decathlon say the size medium frame weighs in at 1600g with a full bike weight of 9.9kg.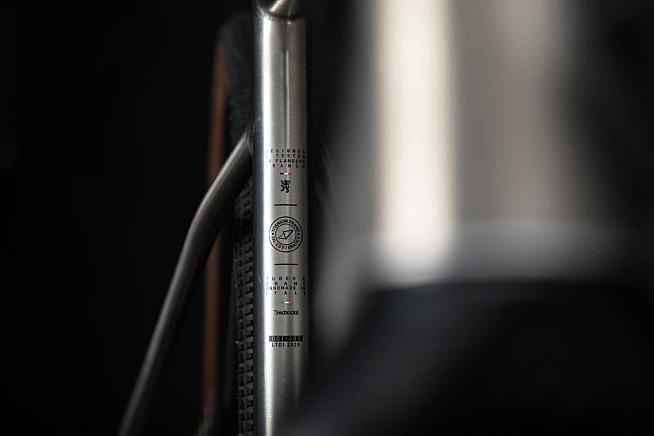 The GRVL900 joins a growing roster of titanium gravel bikes, with Ribble, Mason, Kinesis, Planet X and J.Laverack other notable brands to feature similar builds around a titanium frame.
On paper Decathlon's take offers good value at £2500 for the complete bike - that's less than the cost of a Mason Bokeh Ti frameset (£3450), which, like the GRVL 900, features Dedacciai tubing.
The GRVL900 was even better value at launch, with a "pricing error" seeing the bike originally listed at £2,099 on Decathlon's website yesterday. The price has since been corrected to £2,500.
Interestingly enough, the price in Euros is just €2400 - equivalent to £2155. Another example of "Brexit tax"? Canyon, too, recently increased the price of some of its 2021 range for the UK market by around 10%, while retaining original prices for European markets.
Even at £2499.99, the Triban GRVL900 looks a tempting proposition - as evidenced by the massive demand on launch day.
Find out more and pre-order at www.decathlon.co.uk.
Titanium-favouring gravelistas unable to wait until March may want to check out the Ribble CGR Ti, which can be had in a similar GRX 600 spec for £2,299 using Ribble's online Bike Builder.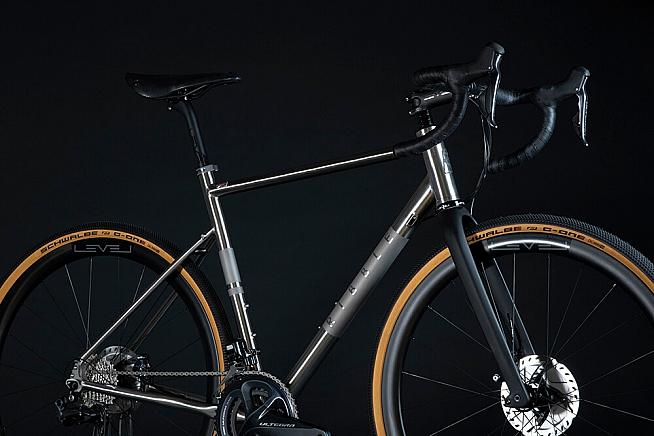 > Ribble CGR Ti Review: Titanium-flavoured go-anywhere adventure bike >
0 Comments