Finally, a way of getting something through that thick skull of yours...
AfterShokz have launched their latest bone conduction headphones, the OpenMove.
Bone conduction headphones make sense for cyclists, because they leave your ears free to listen to ambient sounds - like that car approaching from behind, for example.
AfterShokz have been perfecting bone-conduction technology for over 11 years now. Their headphones allow users to enjoy music, while leaving ears uncovered and aware of surrounding noises.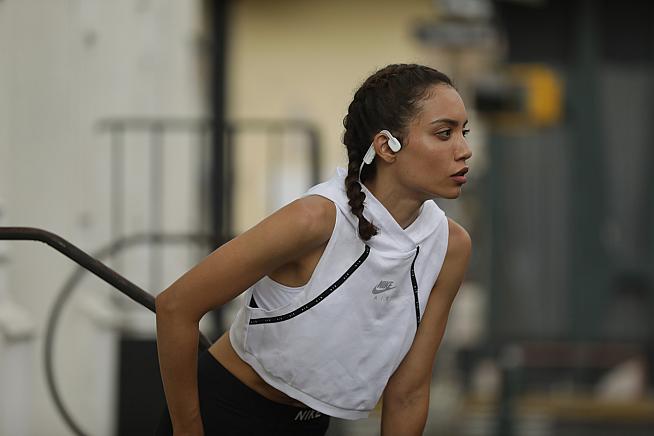 Bone-conduction technology generates mini vibrations that travel through the cheekbones of the wearer. The vibrations go directly to the inner ears, completely bypassing the eardrums. Surrounding noise such as traffic, pedestrians, other cyclists and runners can be heard as normal, making the OpenMove headphones perfectly designed for "open-ear music on the move".
Priced £79.95, the OpenMove are Aftershokz's most affordable headphones to date.
But AfterShokz insist they haven't had to compromise on sound quality. The OpenMove headphones feature PremiumPitch 2.0 bone conduction technology, which Aftershokz say provides a powerful range of tones, with minimal vibration.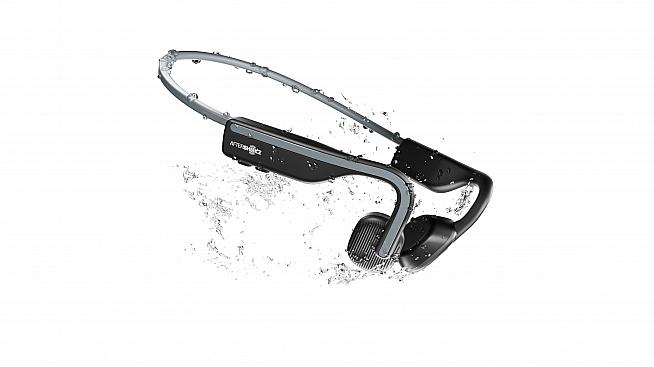 The headphones include three EQ modes. Standard Mode, for normal outdoor use, Human Voice mode for crystal clear audiobooks and podcasts and Ear-plug mode, which makes use of the specially designed ear-plugs that come with the headphones to allow for use on aeroplanes, trains and more.
Designed for everyday use, the OpenMove headphones are focused on being as comfortable and hygienic as possible. Unlike inner ear headphones, which can transfer bacteria and wax onto the headphones, OpenMove headphones keep the ear canal free and headphones clean - while the ear-plugs can be easily washed without affecting the performance of the headphones.
Waterproof up to IP55, and with a 6-hour battery life (10 days on standby), the OpenMove headphones should be capable of handling your in-flight entertainment on all but the longest sportives. And, weighing less than 30g, they won't hold you back on the climbs either.
Aftershokz OpenMove's are available now in four colours, from classic Slate Grey, through to Himalayan Pink.
Find out more at https://aftershokz.co.uk/products/openmove.
0 Comments