Rapha have launched this year's Women's 100, the brand's annual campaign to celebrate and promote women in cycling.
The 2020 edition takes inspiration from endurance cyclist and author Emily Chappell's 'Invisible Peloton', and features a new collection of cycling kit along with the Rapha Women's 100 Strava Challenge.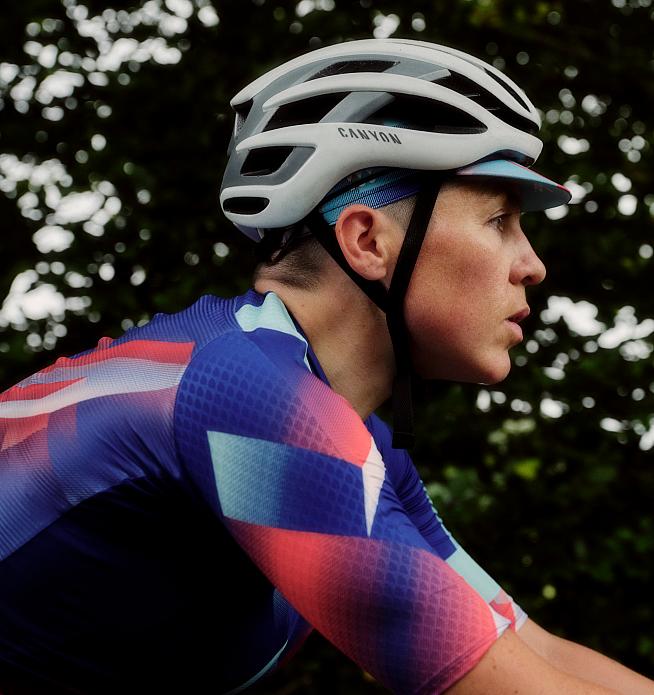 "In the year of lockdown and social distancing, riding together - online, on the road or otherwise - has never been more important," say Rapha.
"On 6th September 2020, the Women's 100 returns with a rallying cry to female cyclists around the world: we might be riding solo, but we are never alone."
Now in its eighth year, the Women's 100 challenges female riders around the world to come together to ride 100 kilometres. The challenge usually, brings rides together in groups, sharing the road - and the work - as the kilometres tick over en route to a century.
This year, with the disruption wrought by the global coronavirus pandemic, many of us will through choice or necessity be riding solo.
In a bid to conjure the collective spirit of the Women's 100, Rapha have enlisted ultra-endurance cyclist, writer and all-round riding inspiration Emily Chappell to introduce a simple concept she uses to keep herself riding, no matter what.
The 'Invisible Peloton' is the group of friends, family or fellow cyclists, past and present, real and fictitious, that we reach out to to get us through our hardest miles on the bike. We might imagine them riding alongside us, or simply hold them in mind, and draw strength from their example, as we battle onwards.
"The Invisible Peloton was born of that desperation you feel when you reach the bottom of the tank, realise you still have much further to go, and start frantically grasping at anything that might possibly keep you going, just a bit longer," explains Emily.
"You don't have any strength left of your own, so you start borrowing other people's."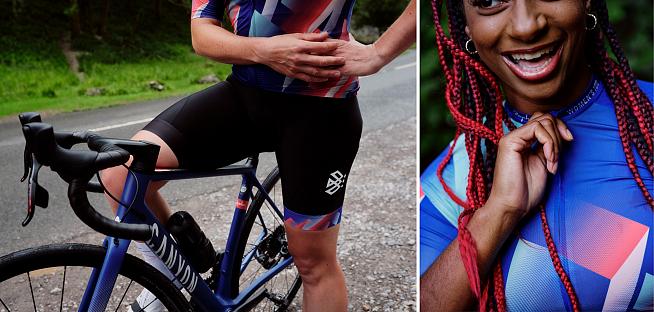 Emily features as a protagonist and an ambassador of the Women's 100 campaign alongside four other inspiring women who stand tall in aid of diversity and inclusion within cycling communities and beyond.
Kadeena Cox is a British athlete, Paralympian medalist and para-cycling track World Champion. Lyndsey Fraine is a producer suffering from endometriosis who finds relief in cycling and is devoted to building awareness around the disease. Jools Walker is an author, presenter and blogger leading the revolution to make cycling socially inclusive. Shuhena Islam is a lawyer and cycling advocate continuously encouraging Muslim women and people of colour to get on a bike.
To further the feeling of unity and achievement, Rapha have once again partnered with Strava enabling riders to measure kilometres ridden and celebrate reaching their goal by connecting with thousands of women participating in the official Rapha Women's 100 Strava challenge.
Rapha will also be equipping all riders taking part with route recommendations available on rapha.cc and via their regional teams and Clubhouses.
In the run up to the event on 6th of September, Rapha will be supporting riders in their preparations with training rides on Zwift and virtual workshops. Guided group rides will be hosted where it is physically possible, depending on the pandemic restrictions.
Find out more about Women's 100 at www.rapha.cc/stories/womens100.
The Rapha Women's 100 Collection
Designed to symbolise the strong sense of community which defines the Women's 100, Rapha's latest limited edition kit incorporates several elements that come together as one.
From the bold, exploded 'W' logo to the gradient colour fill comprised of repeated '100' motifs, it celebrates an event that has become far more than the sum of its participants.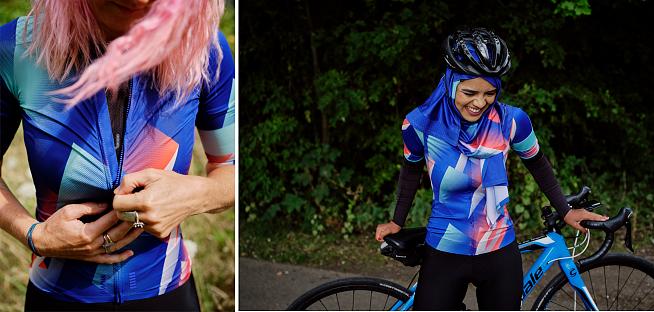 For those who wish to tackle the challenge at a faster pace, this limited edition Aero Jersey incorporates a raft of technical features to help you go the distance as quickly as possible.
The jersey is made with a trio of textured fabrics, cut into carefully positioned panels that combine to minimise drag and maximise speed. Leading edges feature smooth fabrics to aid airflow away from the rider's frontal area, while the back panel uses a sleek fabric with a directional nap - smooth one way, rough the other - to reduce turbulence.
The third fabric with seashell- shaped indentations features across the shoulders with a bonded seam strategically placed to further aid airflow. The sleeves are cut long, extending to just above the elbow. Bonded tape extends down the back panel to support the three pockets, which are lined with mesh to prevent overheating.
The collar stays low to avoid irritation around the neck while the full-length zip features an easy-glide puller and an integrated placket to protect your bibs. The hem incorporates a sturdy, elasticated gripper for stability at speed.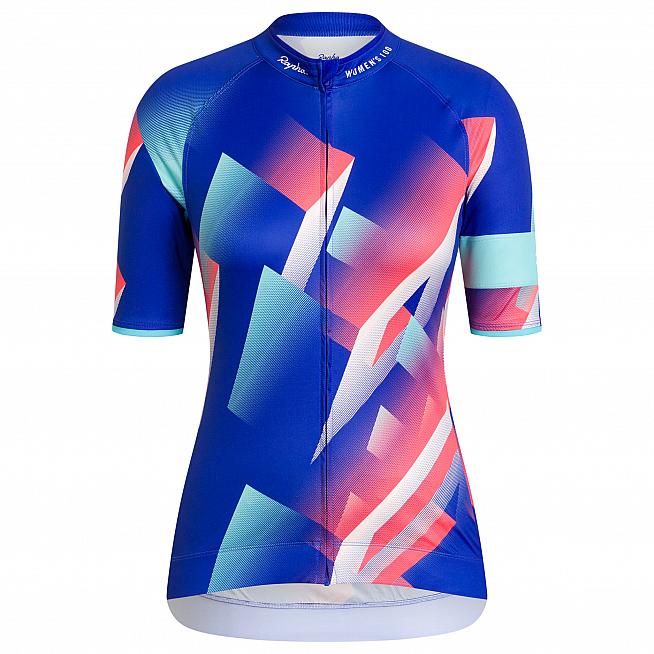 Featuring a design inspired by the thousands of people who join, this limited edition Core Jersey is part of a capsule collection that celebrates women's cycling.
The Core Jersey is soft against the skin and breathable for consistent comfort in warm weather. Close without being restrictive, the jersey features raglan sleeves for complete freedom of movement in on-bike positions. Three rear pockets keep your ride essentials close to hand, while a discreet zipped pocket provides a safe place for smaller valuables.
A silicone gripper around the rear hem keeps the jersey in place. The collar and cuffs are finished with a ribbed trim for a subtle contrast complete with signature Rapha detailing across the armband.
For immediate airflow, the high-grip zip puller makes unfastening the jersey easy when on the move.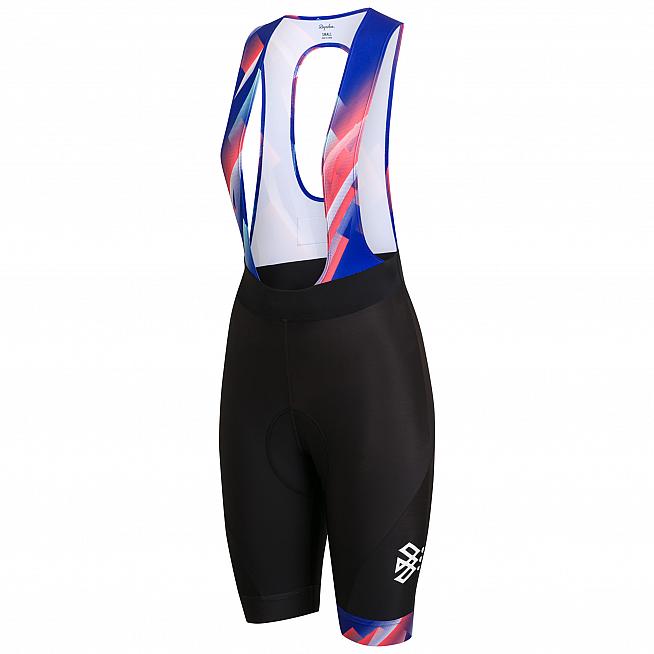 The Core Bib Shorts are part of a collection designed specifically for the event and are built for all-day comfort in a range of conditions.
Durable and dependable on any ride, the Core Bib Shorts are made with a dense-knit fabric for a close, comfortable fit, with carefully positioned flatlock seams throughout to avoid chafing.
The uppers are made with a high-stretch material machined precisely with a rear cut-out to accommodate riders of any height. The women's specific chamois pad is built for all-day comfort, incorporates dual-density foam for optimal support and comes in a range of widths depending on your size.
Wide silicone leg grippers keep the shorts in place. Wherever you plan on attending the Women's 100, show your support for those riding alongside you with this limited edition bib short.
Based on Rapha's Pro Team Socks, the Women's 100 socks are made with the same mix of nylon and elastane for comfort against the skin. An elasticated arch brace and high-stretch cuff help to keep the socks in place even during tougher efforts while the superlight top section aids airflow.
The reinforced toe and heel boxes provide durability so you can continue your support for women's cycling ride after ride.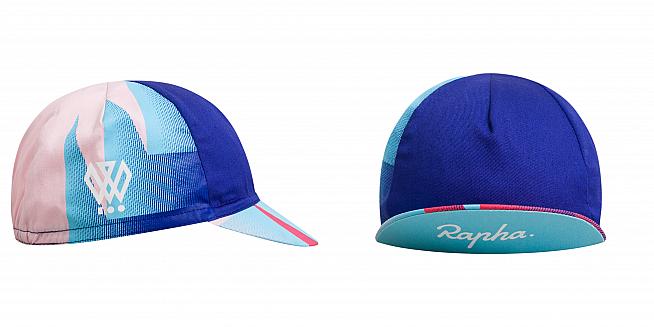 Constructed with a quick-drying and breathable fabric, the cap is made for comfort in a wide range of weather conditions sitting neatly under your helmet.
The elasticated tape makes for a secure fit and has an antibacterial treatment to keep it fresh during sustained use. Easily stowed in a jersey pocket, the cap is the ideal accessory for showing your support before, during and after the Women's 100.
0 Comments