Organisers of the Tour O The Borders sportive have announed that this year's edition is cancelled.
Describing the decision as "painful", organisers Hillside Outside said that uncertainty over coronavirus meant it was not possible to run the event - but that the popular closed-roads sportive will return in September 2021.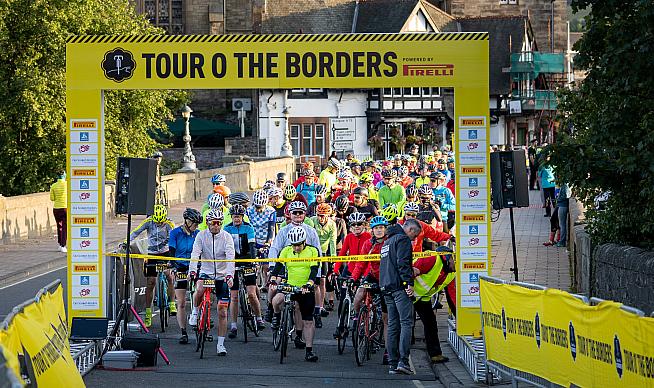 In a statement explaining the decision, organisers said: "Despite lockdown easing across the UK, we regret we have made the painful decision to cancel this year's Tour O The Borders powered by Pirelli, scheduled to run on Sunday 6 September 2020. We had held out for as long as we thought was reasonable, but unfortunately it's just not possible now - so we'll be back stronger than ever on the first weekend in September 2021, Sunday 5 September.
"There are two parts to our decision-making. First, the factual stuff - we're waiting for further guidance (from the Scottish Government or other) on participant number restrictions, social distancing, regulation of toilets and catering, local authority permissions and rules, travel advice, accommodation-provider availability and so much more.
"Secondly, the common sense reasons... This event attracts over 2000 bike riders from all over the UK and many from abroad. While there could undoubtedly be commercial benefit for local businesses in going ahead this year - even with reduced numbers - as a team we believe it's still way too soon to encourage a large number of people to come here all at the same time. Our infection numbers in Scotland are successfully going down, and we need to consolidate that shift - not risk reversing it.
"Telling people not to come and ride their bikes here is the exact opposite of what we've been doing for the last ten years, but let's get it right now so when we can all enjoy a safer time together as soon as possible."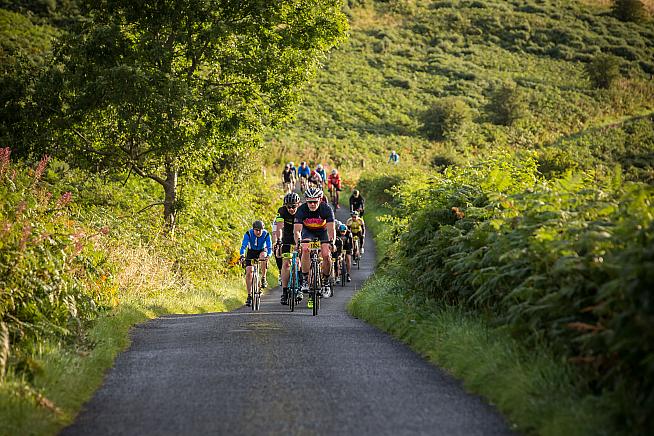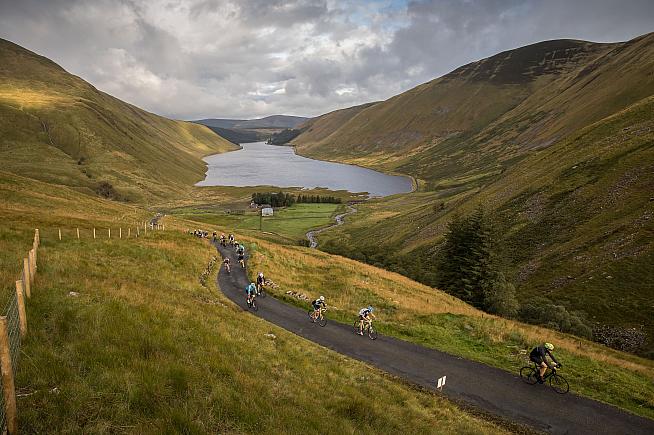 All entrants will be contacted by the organisers, with vouchers and refunds being offered.
The organisers hope that many riders will carry oer their entries to next year - and this could be critical to the survival of many sportive events businesses following the havoc caused by Covid-19 this year.
Appealing to entrants, the organisers asked: "The events industry has been savaged by Covid, from organisers and ticket agents to timing companies and pizza vans, so please keep your event places for next year if you can - it will really make a difference over what's going to be a tough time from now until next Spring for much of our industry. Vouchers and refunds will also be available for riders, and details are being emailed to all concerned.
"Hopefully next year will be a good one for bike events like ours, and we hope the emerging clan of new cyclists will be up for a friendly sportive challenge on the beautiful roads of Scotland's borderlands. As many riders have said, Tour O The Borders is a real cyclist's route, and probably the most beautiful closed road sportive route in the UK. Our stunning roads will still be here next year, so let's hope we can all get together then to celebrate brighter miles ahead."
Entries to the 2021 Tour O The Borders will go on general sale on Friday 24 July 2020.
0 Comments