Organisers of the Etape Loch Ness have confirmed that the 2020 edition is now cancelled.
Based in Inverness, the popular sportive takes riders on a 106km lap of the famous loch on traffic-free roads. Entrants will be offered the chance to carry over their place until 2021 or claim a full refund.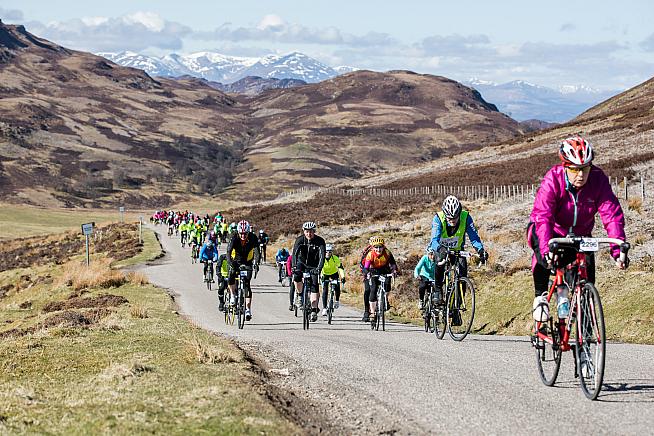 Originally set to take place on 26 April, this year's Etape Loch Ness was postponed until 13 September at the beginning of the coronavirus outbreak.
However, on Monday the organisers announced that they had taken the decision to cancel the event instead.
"It is with great sadness that we have taken the difficult decision to cancel this year's Etape Loch Ness due to take place on 13 September 2020," reads a statement on the event website.
"We have been continually assessing the situation over the last three months, consulting with government bodies, agencies and stakeholders, and although we had initially been optimistic that the rescheduled event could go ahead in September, there is still too much uncertainty as to when events will be allowed to take place and also what the restrictions will be.
"The health, safety and welfare of our participants, volunteers, staff, charities, sponsors and stakeholders is at the heart of everything we do and will always remain our priority. We feel it is our responsibility to protect everyone involved, including our emergency services and local community which has always been so supportive.
"Etape Loch Ness is a highlight of the cycling calendar in Scotland, and with the current social distancing measures and other restrictions in place, it would simply not be the same Etape that we all love. Instead, we will put our energy into making the 2021 Etape Loch Ness the best yet."
The next Etape Loch Ness will now take place on 25 April 2021.
Find out more and register your interest at www.etapelochness.com.
0 Comments