Canyon have launched a 30 Day Cycling Challenge, encouraging people to skip public transport, leave the car keys at home and turn to their bike instead.
Whether it's avoiding the traffic on your daily commute, long weekend road rides or hitting the local MTB trails, Canyon has set the 30 day challenge to see how many miles we can get in and forego the car or public transport.
A Strava club has been set up for entrants to keep track of their rides, with the German bike brand offering prizes for riders who share their efforts on social media.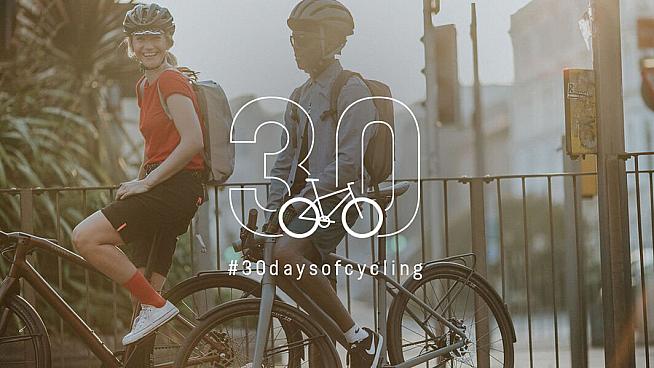 There are plenty of good reasons to avoid public transport these days, but coronavirus aside, Canyon believe switching to cycling pays off in health and financial benefits.
Using a 5-mile commute as an example, Canyon show that you could save as much as £500 a year in fuel costs alone by commuting by bike. By-passing the car and public transport also adds to the environmental effort, reducing CO2 emissions.
The challenge starts today, and getting involved is simple. You can track your rides by yourself, or join the Strava Club at www.strava.com to keep tabs on the collective effort.
That's not all: Canyon are awarding their Signature Urban 3-Layer Parka Jacket to selected challengers as a reward for their efforts.
To be in with a chance of winning, simply share your experience by posting on social media with the tags #30daysofcycling, #bikeisbest and @canyon.
Find out more at www.canyon.com.
0 Comments