It's slim pickings for sportive fans these days - one of the minor side effects of the Covid pandemic is the cancellation of vast swathes of the cycling calendar.
This year's Chase The Sun rides, which challenge cyclists to ride east-west, coast to coast from sunrise to sunset on the longest day of the year, are among the casualties. But the organisers have come up with an ingenious plan B to accommodate social distancing guidelines.
Rather than a fixed route, they're inviting riders to create their own ride with Chase The Sun Bingo. The plan is simple: download the bingo card, and create a ride taking in as many of the features as possible on 20-21 June.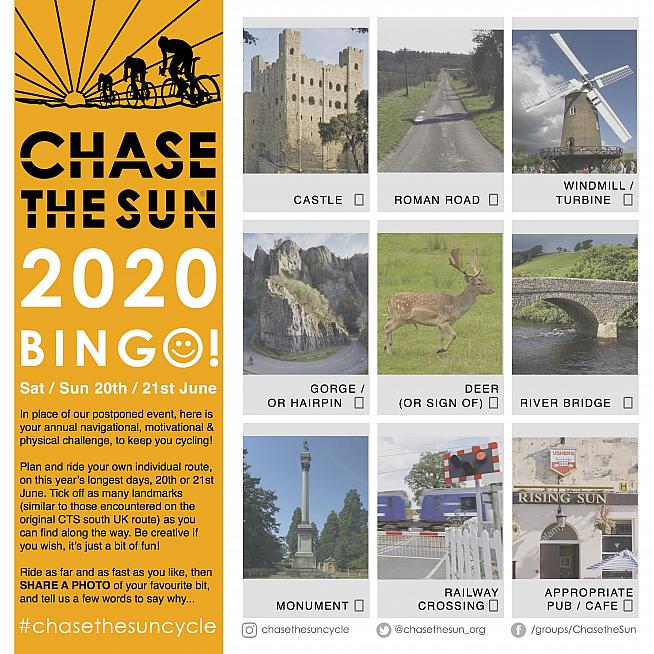 Windmills, deer, Roman roads, a railway crossing... the card is designed to get riders out exploring their local areas.
"Chase the Sun Bingo is an alternative navigational, motivational and physical cycling challenge, to explore on the longest day via two wheels," says Olly, founder of Chase the Sun. "Hope you enjoy!"
Sounds good to us. We'll be printing out a card and rolling off into the sunset come June 20th.
You can download the bingo card for yourself by clicking here.
Find out more about Chase The Sun at www.chasethesun.org.
0 Comments