Le Col and Wahoo Fitness have partnered to launch a range of indoor cycling clothing. The launch coincides with a boom in turbo trainer sales as cyclists turn to indoor training in response to coronavirus restrictions.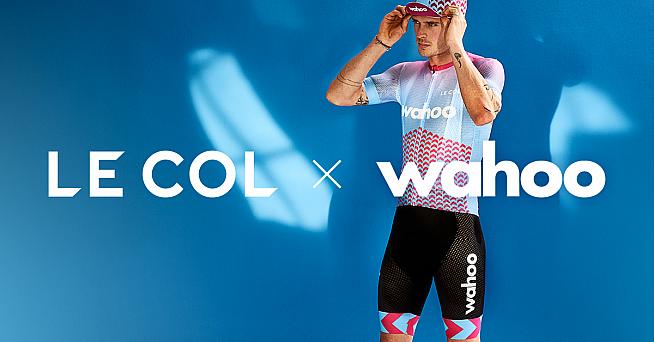 After analysing thousands of indoor ride activities, collected by Wahoo, the kit has been created specifically for those to get the maximum out of their indoor training sessions.
Le Col, the British based performance cycling apparel brand, and Wahoo, whose cycling computers and smart trainers are among the most popular on the market, say the kit is designed to elp cyclists get the most out of their indoor training sessions.
They have analysed thousands of indoor ride activities collected by Wahoo to help inform the design of the new kit.
"Indoor training can be different in requirements from one rider to the next - some will focus on all-out max efforts, others on recovery spins and long endurance rides," they explain.
"The Le Col x Wahoo collections are designed to not only enable all riders to achieve their best riding indoors but train in comfort as well. The kit is dedicated to the indoors and utilises lighter fabrics with moisture management and sculpted pads in the bib-shorts designed for increased time in the saddle."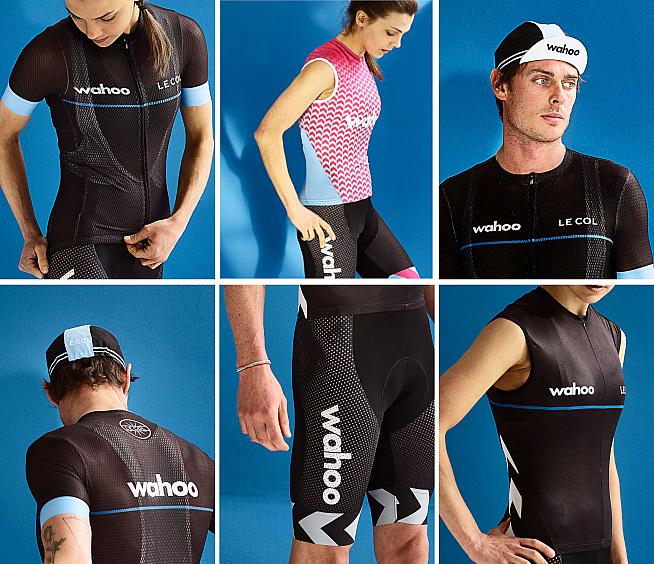 The range is divided into two collections, "Ride Real" and "Collective Edition".
Both the 'Ride Real' collection and 'Collective Edition' collection will feature a pro air jersey, sleeveless jersey, long sleeve 'warm-up' jersey, bib-shorts and cap.
The kit is priced at the premium end of the market with jerseys starting at £120, while the bib shorts are priced £150.
Yanto Barker, the founder of Le Col, explained: "We've seen a huge rise in the number of cyclists training indoors over the last couple of years, but the kit technology has remained largely the same, despite different pressures of indoor riding. The Le Col x Wahoo indoor collection has been informed by countless hours on the turbo, sharpening and tapering towards real performance goals to ensure riders stay stronger indoors, for longer."
Mike Saturnia, Wahoo CEO, said: "At Wahoo, we saw a real need for a cycling kit that focused on the fundamentals of indoor riding. We had all the data and a vision, together with Le Col's expertise on production, we've created a leading technical indoor kit that changes the game."
The new kit is avvailable to buy now at lecol.cc.
0 Comments