Sunday 12 April will see the cycling world turn its attention to the rough-hewn stone roads of northern France for the annual Paris-Roubaix race. Meanwhile, on the back roads between Cambridge and London, another ride will be taking place - a ride that won't be broadcast to a worldwide audience, but one that's no less a celebration of human capacity to endure and overcome.
The Lungaversary Ride is a personal challenge for Pippa Erskine. In 2017 Pippa's life was transformed by a lung transplant. To thank her donor and mark the anniversary, she will cycle 100km between two hospitals that saved her life - from the Royal Papworth in Cambridge to The Royal Brompton in London.
It's a fundraising ride, but as well as welcoming donations Pippa is also welcoming others to join her for all or part of the challenge. There's even a short section of paving stones on the route, if you'd like to give a little nod to that other ride happening across the Channel...
We caught up with Pippa to ask how preparations were going.
Tell us a bit about the background to this ride; what's the cause you're fundraising for?
The ride is organised on the 12th of April to mark the 3rd anniversary of my double lung transplant, my "lungaversary," which is just a couple of days later on the 14th.
Three years ago my life was saved thanks to the decisions of my donor and his family and I want to do this ride both in memory of him but also to raise vital funds for the two hospitals that saved my life, The Royal Brompton in London and Royal Papworth in Cambridge, and raise awareness about the possibilities of organ donation.
How has the transplant changed your life?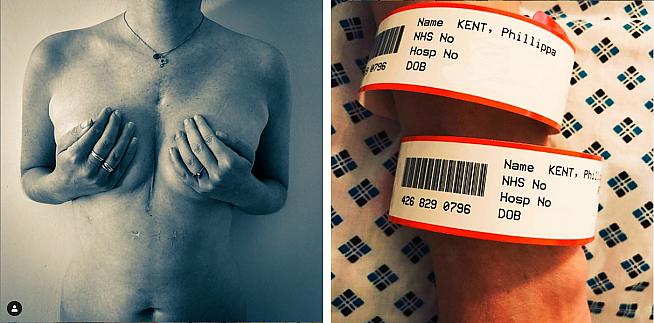 My transplant has transformed my life. Although transplant isn't a cure, and comes with its own set of hurdles, without it I wouldn't be here today.
Before the operation I had reached a point where I spent the majority of time as an inpatient in hospital and was completely reliant on supplementary oxygen. I was running out of options by the time my call and my second chance came.
Walking across the room was a struggle, so getting on a bike at all was completely out of the question.
Over the last couple of years since my operation I have worked hard to ensure that whenever possible I make the most of this second chance I have been offered. Whether this has meant working on my fitness, carving out a career that I can start to be proud of or helping raise awareness and funds for some important causes close to my heart, I have done as much as I can to make the most of the health I have, and the opportunities it allows, for as long as I can.
Were you a keen cyclist already, or is this a completely new challenge? 
To be honest I was first inspired to do something when watching the London Marathon in early 2019... but I hate running!
I wanted to do something that others could get involved in too, and that linked the hospitals that have grown to mean so much to me in some way. I wanted to be able to highlight the huge difference transplants can make; it doesn't just save lives, it transforms them and allows people to do things they would never have otherwise been able to do.
A ride seemed like a challenge that would push me but would also be a great way of improving my fitness in training. Once I had worked out a possible route, and thanks to Townsend Cycles in Cambridge had access to a bike to use, nothing was going to stop me!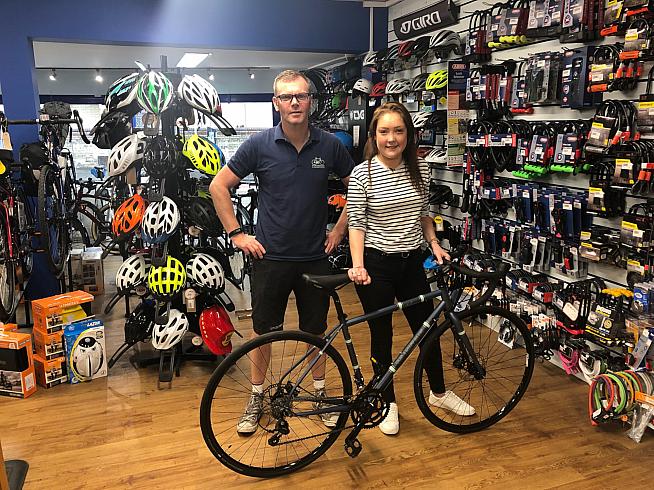 Are you riding solo, or can people join you on the ride?
I would love other people to join me for all or part of the ride, or complete it in their own time to help raise money for these two fantastic charities.
I am very aware that I am not going to be the fastest cyclist, so plan to start early on the 12th and aim to finish around 5pm before we head for celebratory drinks!
While I am happy for people to go at my pace I also acknowledge that this might be too slow for some!
I would love to focus on a grand finish and final push in London rather than a grand start, so I'm proposing that those faster riders can start later and aim to cross the line at the same time and together at The Brompton.
We will also be making some pit stops along the way at set times to allow people to join in at various points should they wish. And we'll be sharing live updates on the day to keep all those interested in the loop!
Tell us about the route; what have you planned?
The route was planned with the main aim that it marked both hospitals involved in my care. Royal Papworth, from its new home in the heart of Cambridge, will be the start location and The Royal Brompton in Kensington will be the end point in the ride.
The route between the two was designed, using Strava, to try and find the safest and most enjoyable 100km route. We wanted to avoid big roads and challenging hills when possible, to make the ride manageable for as many people as possible.
The Cambridge to London route, and vice versa, is one that's fairly recognised which was a helpful starting point!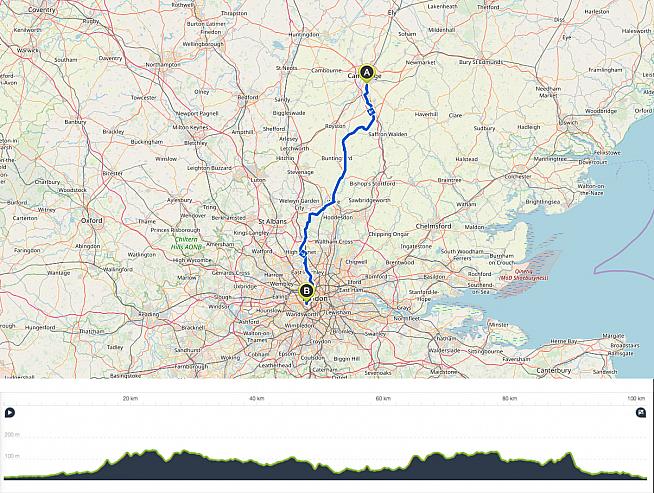 Have you a target time in mind?
Realistically my aim is primarily to simply complete the ride. I am under no illusion that it won't be a challenge, so want to start early to allow for breaks and tiredness.
My plan is to start the ride at 7.30am, allowing 9.5 hours to complete with scheduled lunch and other breaks on route. At present these breaks are yet to be 100% confirmed but it's something I am working on getting confirmed in the next few weeks.
How are you feeling ahead of the ride?
I think I would be mad not to feel somewhat nervous. Less than 5 months ago I hadn't even been on a bike for years, so I had to practically start at the beginning again.
I have been building up my training and confidence and hope that by the time the 12th of April arrives I will feel as ready as I can for the challenge.
Training wise I have now completed a couple of 50km rides and want to add a couple of longer rides to my training plan in the next month or so. I have also been practising riding in London, which is a completely different kettle of fish to riding on quiet roads in Cambridgeshire but a vital part of the training if I want to reach the finish in one piece!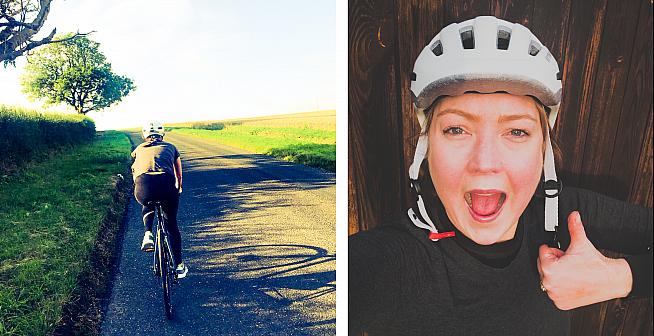 For anyone keen to join you, where should they meet?
Anyone wishing to join me for some or part of the ride (or even just the pub in London at the end) can register their interest by emailing me at [email protected]
I will add them to the list of those I will update with more details, including more exact locations and details, as the day draws closer!
The proposed ride route (may be subject to some changes) is available to view and download as a GPX file on Strava.
You can also find more information on the ride on my Instagram at @nowwhatcanieat, and on the JustGiving page at www.justgiving.com/crowdfunding/lungaversaryride, where I will be sharing details and exposure I have had for the ride!
0 Comments