The Peak Epic is back for 2020, and the self-styled "toughest sportive in the Peak District" can boast some big numbers to back up its claim.
We invited Oli from organisers Dark & White Cycling Events to pick out his three favourite climbs from the ride. But with some gradients touching 25%, you may wish we'd never asked...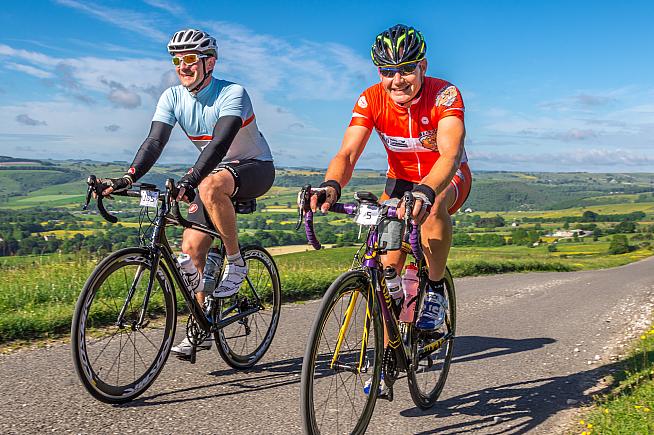 This year's Peak Epic takes place on Sunday 31 May in Bakewell, Derbyshire. At 170km in length with over 4000m of climbing across 14 categorised climbs, it's one of the UK's most challenging road cycling events. An average finishing time of around 9 hours says it all.
Veterans of the Fred Whitton Challenge or La Marmotte will find the Peak Epic a challenge worthy of their attention. But it's not a ride to enter unprepared - so we asked organisers Dark & White to run through their three favourite climbs on the route.
Here's Oli's pick of a bad bunch. Now don't say you haven't been warned...
Spectacular - Longstone Edge
2.2 km/ 1.36 miles
Av. Gradient 7%
Max 25%
Though only officially 2.2km in length, you will have climbed (with a few short downs) for almost 6km before reaching the foot of the climb so by the time you get to the top it will have felt like you've been climbing forever!
Longstone Edge, like many climbs on this route, has two distinct sections: the first 1km is steep with pitches up to 19%; the second, once you reach the cattle grid is much easier with the road contouring along the edge rather than tackling it straight on. The views throughout the route are stunning but your view to your right as you contour the edge is a real corker.
Hardest - Bradwell Moor
2.7 km / 2.0 miles
Av. Gradient 8.3%
Max 25%
A real b*stard of a climb, one of the toughest on the Peak Epic. The first 1km is steep, very steep, averaging around 13%. It initially has an Ardenne classic feel about it, narrow back streets, 20% gradients before finally leaving the village behind and emerging back out into the countryside.
If a westerly wind is blowing things get nasty, the steep part will be protected but as the gradient slackens the road becomes more exposed making the remainder of the hill far harder than the gradient suggests.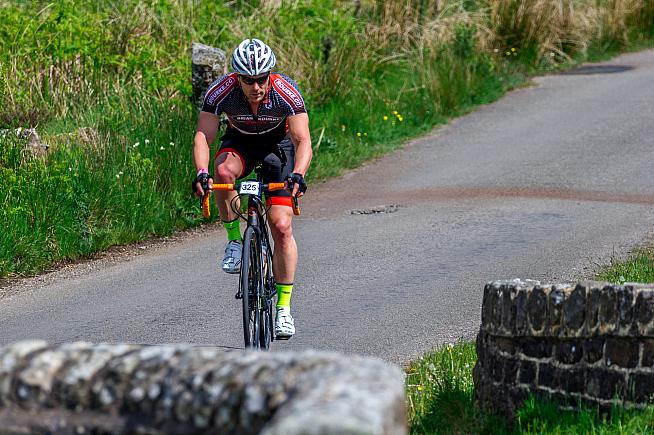 Iconic - Mam Nick
2.1 / 1.3 miles
Av. Gradient 9.8%
Max 22%
Much like Longstone Edge, you have to do some climbing just to reach the start of the official climb of Mam Nick. Once you pass through Hope the road gently ascends up the Vale of Edale to the village of Edale itself. An iconic Peak District climb which is so spectacular that it was even being used for the filming of a Mini car commercial during the 2014 event.
However, despite its beauty I imagine the almost 10% average gradient will make the 2.1km a pretty unenjoyable affair! Very steep ramps punctuate the entire climb, however there are moments where the gradient does slacken allowing you brief respites to recover.
Enter the Epic and find out for yourself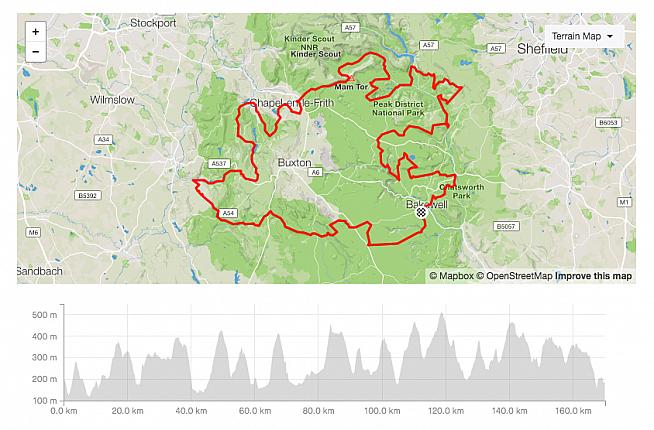 Reckon Oli's laying it on a bit thick? There's only one way to find out - enter the Peak Epic and check out those climbs for yourself!
Entry includes:
Fully signed route
3 checkpoints - 2 comprehensive feed stations held undercover plus a remote water station
En-route climb information boards
Colour route map including emergency numbers
Electronic timing - Sportident Si Timing for instant post-event rider times
Refreshments at the finish including hot drinks, cake and savoury snacks
Event photography
Finishing certificates - platinum, gold, silver and bronze awards based on your finishing time (separate times for men and women)
Venue facilities: hard standing parking, toilets and changing areas
Due to the extreme nature of the challenge, you will be asked to provide past experience of riding similar endurance events at entry.
The route is available to view on Strava and you can download a GPX file at ridewithgps.com/routes/26598246.
Ready to take on the challenge? Head over to www.sientries.co.uk to book your place - then prepare to conquer an epic ride...
Photos by Respice Photography: respicephoto.smugmug.com
0 Comments