Made in France, ridden in the UK; L'Etape UK, part of the international L'Etape series, returns to the beautiful Chiltern Hills for its second year on Sunday 5th July 2020.
Alongside a choice of three picturesque routes, this year's L'Etape UK will also offer riders a chance to qualify for the L'Etape du Tour Championship in 2021.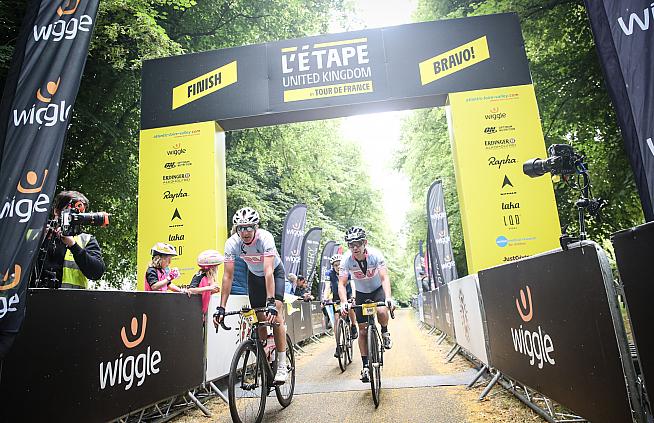 L'Etape UK is part of the world renowned L'Etape Series that culminates in L'Etape du Tour, the sell-out celebration of the Tour de France with 16,000 cyclists tackling a tour stage each year just days before the world's elite cyclists roll through.
This year's ride will return to Penn House in the Chilterns for a second year, after relocating from London in 2019. Three routes are on offer, short (52km), medium (102km) and long (151km), while an array of Tour de France themed entertainment at the fan park ensures a great day out.
The long and medium routes will include a timed, closed-roads climb up Whiteleaf Hill, and there's also an opportunity to qualify for L'Etape du Tour Championship 2021. The fastest 20% of riders up Whiteleaf in each age group will qualify, and be eligible to apply for a small reserve of entries to next year's L'Etape du Tour in France.
There are only 150 entries, to be allocated equally among qualifiers from all 14 sportives in the international L'Etape series; but beat the odds and you could be setting off from an exclusive early start pen in next year's Etape.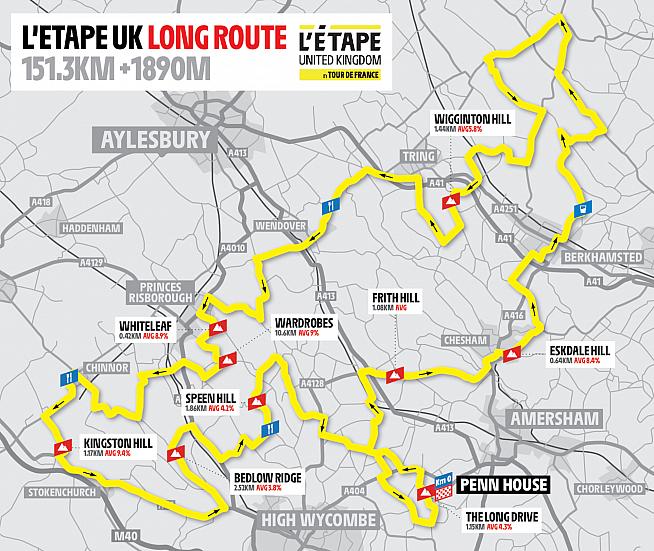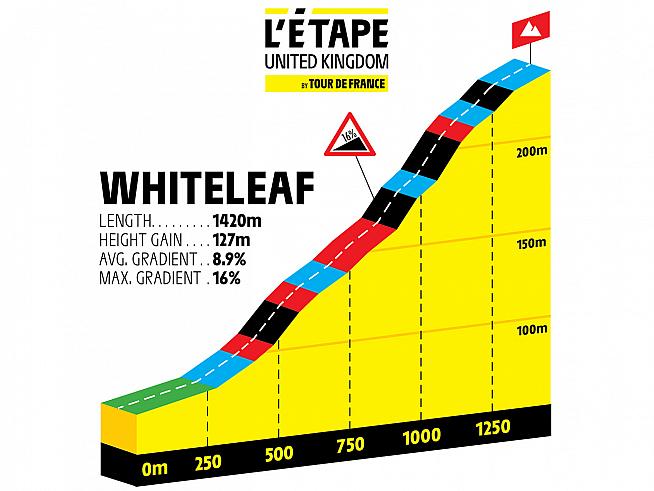 Back to the Chilterns, and a Tour de France atmosphere will be in full swing at Penn House ast he official Tour de France Fan Park returns with a collection of French food stalls, beer tent and cycling based activities ensure there is something for the whole family, even if you don't want to tackle the sportive. Stage 9 of the Tour de France will be shown live throughout the day on the big screen. Everyone is invited to come down, enjoy the British summertime and a truly French cycling atmosphere.
The Chiltern Hills supply the perfect location with a great balance of gruelling climbs and stunning countryside views for those cyclists looking to test themselves. It also offers great roads for the less experienced or more casual riders to join the sportive and get taste of the Tour de France. Last year saw 3,000 riders take to the roads, receiving wonderful receptions in the towns and villages along the way.
The routes this year have undergone some tweaks to improve the experience and ensure a safe environment for all the cyclists. Three routes will be available: Long (151km), Medium (101.6km) and Short (51.8km). Organisers Human Race have taken the decision to remove The Crong from the medium and long routes, in order "to take the riders onto better and safer roads through The Chilterns".
There have also been other small adjustments to sections of all routes to improve safety and the overall experience for riders.
Join Rapha and Erdinger at the Fan Park
As ever, a host of brands will be on site at the official Fan Park helping make the post-ride experience one to savour. British Bike Hire will be looking after all your mechanical needs both on the road and in the fan park. Erdinger will be pulling a complimentary pint of their tasty Alkoholfrei beer to every finisher, while Etape apparel sponsor Rapha will be on hand with their famous mobile clubhouse and shop.
The Park will also have a big screen showing that day's stage 9 of the Tour de France live, as well as an authentic French food market, entertainment including stunt bikes, Tour de France experiences and much more for the whole family.
Nick Rusling, CEO at Human Race, says, "It is an honour to be bringing L'Etape UK back to The Chilterns for another year. There is no greater show than the Tour de France in world cycling, and we are excited to be sharing that with over 3,000 cyclists in July."
For more information and to sign up for 2019, visit www.letapeuk.co.uk.
0 Comments