If your 2020 goals include cutting back on tarmac, why not take a ride on the wild side with an offroad bikepacking adventure?
Italy's Tuscany Trail, and the Lands End-John O'Groats offroad epic that is GBDURO are, for our money, two of the best cycling events out there - and entries for 2020 are open now.
Both events are technically races, but the description of "scrappy rolling picnic" (applied to last year's inaugural GBDURO) seems a better fit: you won't find commissaires, support cars, signposts or marshalls here, it's just you, your bike and a GPX route vs the elements.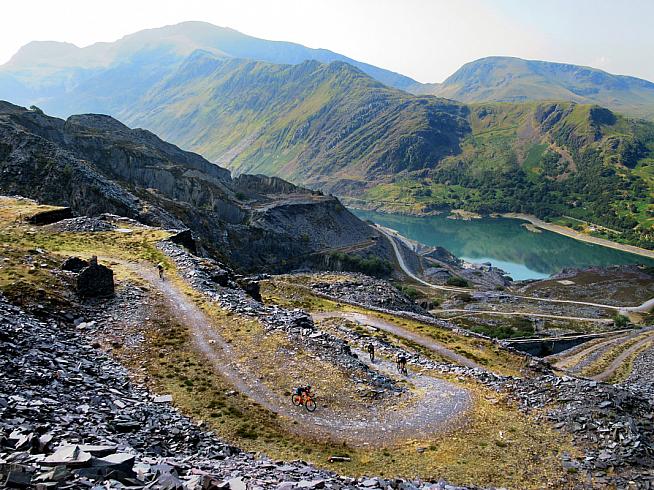 GBDURO: Across Britain, offroad
GBDURO is run by The Racing Collective, inspired by the early editions of the Tour de France when self-sufficiency was key to survival. Starting in Lands End in Cornwall on 27th June 2020, it features four timed stages, each around 500km in length, with three neutralised checkpoints in between.
The goal is to reach mainland UK's most northerly point, John O'Groats in Scotland, in time for the finishers' party on 7th July.
This year sees the race's second edition, after pro cyclist Lachlan Morton romped to a memorable win in 2019. The short film of Lachlan's adventure is well worth a look, as he documents the highs and lows of ultra-endurance cycling - including struggling to find a bed for a few hours' rest when the only B&B in town is full:
Thanks to the sheer scale of the ride - it traverses the entire British mainland from end to end - GBDURO promises riders an unforgettable experience of the UK's varied and beautiful landscapes.
It's also backed by a uniquely progressive ethos; entries for 2020 will be allocated equally to male and female applicants, and competitors are forbidden from flying to or from the UK to take part, as the organisers aim to minimise the impact of the event and "leave no trace".
It's a truly exciting approach to running an event, and for those seeking the UK's ultimate cycling challenge GBDURO must be on the list. Applications are open now and will close at midday GMT on Wednesday 8th January.
Find out more and enter here: www.theracingcollective.com
If 2000km is too daunting to begin with (or you can't spare the week or two required), The Racing Collective also run a busy schedule of similar, but shorter events throughout the year. Taking place over weekends in wild (and not so wild) locations across England, Scotland and Wales, these Trials are an ideal introduction to bikepacking.
Check out the calendar here: www.theracingcollective.com/trials
The Tuscany Trail
Now in its 7th year, the Tuscany Trail blazed a trail for the current crop of bikepacking races and is now the world's largest such event. Tracing a spectacular 550km course through the rolling Tuscany countryside via Siena and Florence, it attracts hundred of riders each year.
This year's edition will start in Massa on 30th May 2020. At the racy end, the Tuscany Trail attracts an elite line-up of talent (UK ultra-cycling star Josh Ibbett raced it in 2016), but further down the field it's a much more relaxed affair as camaraderie blossoms among the sun-splashed hills of Tuscany.
Sponsors Bombtrack put together a great short film from this year's edition, worth checking out to get a flavour of the event:
The terrain on the Tuscany Trail is 65% off-road and suitable for MTB or gravel/adventure/cyclocross bikes. As with most bikepacking events, you can choose to carry your own sleeping gear or seek out accommodation en route.
Having tackled this race's close cousin, the Veneto Trail, in 2018 we would strongly encourage every cyclist to get an Italian trail race into the diary, pronto. The combination of great scenery, cycling and adventure is unbeatable, and you're never far from an espresso, pizza or gelato to give a timely energy boost!
Entry is open now, with an early-bird rate of €79 on offer until 1st February: www.tuscanytrail.it
Prefer your mountains a bit higher than Tuscany can offer? Entries for the Veneto Trail (27th June 2020), which rides over the Dolomites and Prealps, open on 11th January: english.venetotrail.eu
0 Comments