Ready to lock in a few challenges for 2020? Hard as Nails, a new cycling events company, may have just the thing: their debut event challenges cyclists to complete an Everesting over two days, amid the spectacular mountain scenery of the Brecon Beacons.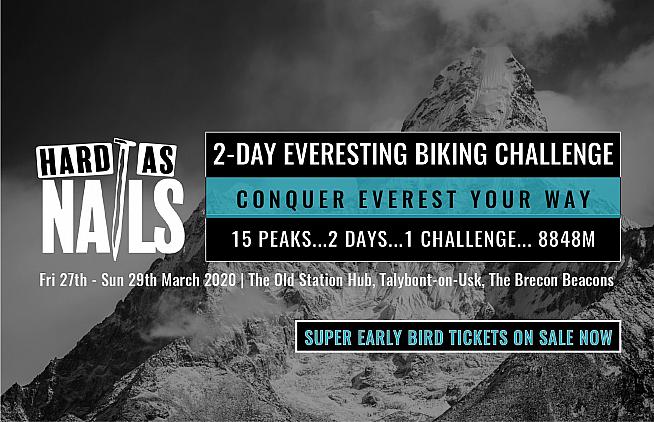 The rules of Everesting - that's riding the cumulative height of Mount Everest, 8848 metres - usually dictate completing the challenge in a single ride and over repeated ascents of a single climb. That's all well and good, but let's be honest: with the typical local climb here in the UK gaining a measly 1-200m elevation, racking up almost 9000m means grinding out some pretty dull reps.
A weekend riding in Wales, by contrast, is a much more tempting proposition - especially when you add a night's camping complete with open-air BBQ, drinks and a cycling movie night thrown in for good measure.
As for the ride, you'll be tackling no less than 15 iconic peaks in the Brecon Beacons and South Wales region, over an impressive 470km.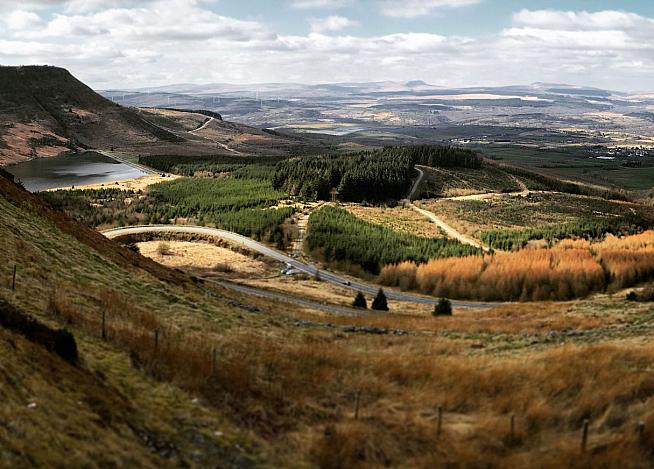 Event HQ is the Old Station Hub, a converted railway station (and, until recently, an outdoor edication centre) in the picturesque village of Talybont-on-Usk. On-site camping is available, or you can book accommodation in the Hub's luxurious (their words!) bunkhouse.
Day one sees the bulk of the climbing with 5380m ticked off as the course winds among a who's who of Welsh hills. Some, like the Tumble, The Bwlch and Devil's Elbow, will be familiar from sportives like (the much missed) Velothon Wales and the classic Dragon Ride, but don't worry - there'll be plenty of lesser known, equally stunning climbs to test even the most seasoned sportive veteran.
With day one in the bag, that leaves a mere 3468m to wrap up the challenge as day two's ride explores some of Wales' most acclaimed cycle routes through the Elan Valley.
The Hard as Nails Everesting Challenge takes place on the weekend of 27th-29th March 2020. Entries are open now at www.sientries.co.uk, with early-bird rates of £40 on offer until 1 March.
For more details and to get your Everesty stoke on, drop by the Hard as Nails Facebook group.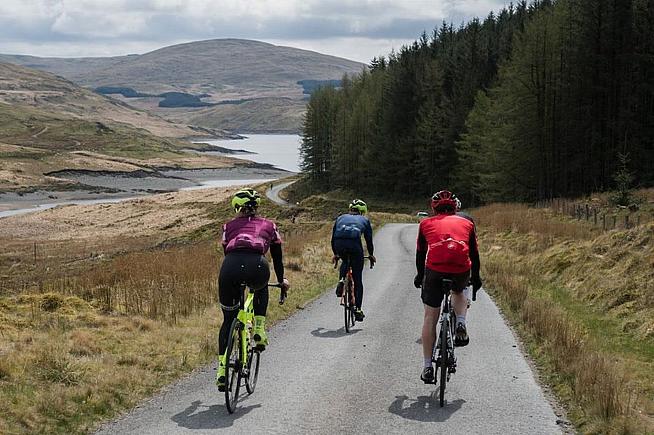 0 Comments