I think that all readers of Sportive.com would probably agree with me that the sportive market is massive in terms of the number of folks that currently take part in them. My question, however, is "Do participants get good value from sportives?" - or are some organisers resting on their laurels, and assuming that the granfondo bubble will never burst?
My personal opinion is that, with such a plethora of events to choose from every weekend from March-November, sportive organisers are going to have to be increasingly savvy about how they attract entrants and differentiate their event in the marketplace.
Of course, there are some folks who won't travel more than 30 miles, some folks who will only choose events if chip timing is available, some folks who just want to name-drop marquee events like the Marmotte, Dragon Ride, L'Etape du Tour etc. It is human nature that different riders will have different reasons as to why they enter an event but, amid increasing competition, I feel that sportive organisers will need to turn to service as their differentiation.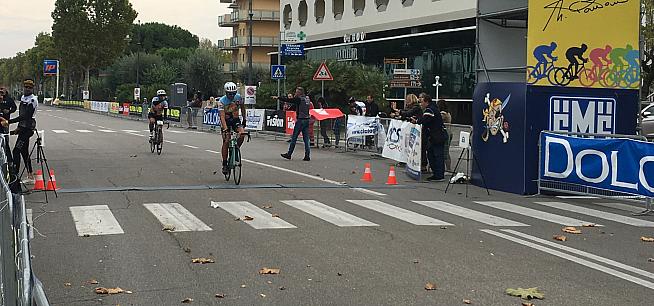 It's happening in many other areas of business - the overall 'experience' is becoming more and more important compared to the 'product' that is being sold. Some high street retailers have recognised that they can't compete with the internet giants on product or price alone, so they are focusing on the shopping experience, rather than the postage costs, the wait for delivery and irritating "other-shoppers-also-bought-these" harrassment that characterises the online shopping experience.
The leisure/sport sector may be able to hold out a little longer, but if sportives are to avoid the same fate that befell many enterprises in the dot-com bubble of the late '90s, then they need to adjust now.
The irony is that sportive organisers already know that service is a key differentiator, and many of them do it extremely well!
Getting the basics right - quality, well-stocked feed stations, efficient and friendly marshalling, warm, plentiful post-ride pasta - will always result in good feedback about the event. Poor execution of the above will result in negative feedback.
From my own experience, I'd say that that the off-putting effect of poor feed stations is a more powerful factor than having the best terrain in the world, if you want to attract returning entrants. Others are happy to blast through an entire 100-mile course with only the quickest stop for a bidon refill; for these riders, the food on offer is of secondary importance. I've put together a quick survey at the end of this article, and invite readers to have your say on the features that are most and least important to you when choosing a sportive - does anyone really want that generic series medal?!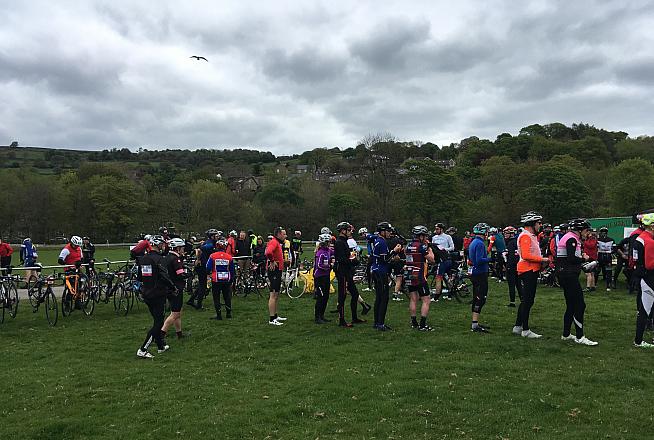 While medals may be up for debate, some organisers look to set themselves apart by offering additional perks - whether it's an event jersey, a timed KOM challenge, or that rarest of unicorns in UK cycling, a closed-road event.
It's easy to forget that before the recent sportive boom there was precisely one closed-road sportive in the UK: the venerable Etape Caledonia in Pitlochry. RideLondon has since taken root as the UK's pre-eminent closed-road sportive, but even the promise of closed roads is no guarantee of longevity: witness the sad demise of Velothon Wales, and the ongoing travails of the Velo series, whose Birmingham, South and North events continue to be surrounded by controversy and uncertainty.
Etape Caledonia is still going strong after 14 years, but it too has needed to move with the times to maintain interest - most recently by attempting to extend the course distance to 100 miles.
Headline features like closed roads are expensive and logistically difficult to pull off, but there are some easy wins out there for event organisers. For example, why do sportive organisers generally (but not always!) fail to help their entrants ensure they are adequately prepared for their challenge event?
Most of us will have attempted a sportive for which we were woefully underprepared, blown-up on some random hillside and limped home in misery; it's an unpleasant scenario, and tarnishes the rider's entire experience and memory of the event.
So shouldn't offering access to a training service be every bit as important as feed stations, safety and route management? I certainly think so, and it becomes even more important for multi-day sportives
Many people tell me that "fitness is the rider's responsibility" and, of course, riders are ultimately responsible for their own physical preparedness.
It can be said, however, that the same "responsibility" principle also applies to food and water, so why do organisers choose to provide those aspects? The answer is twofold. Firstly, access to such services makes for a better overall experience for the sportive entrant. Secondly, riders that seek the highest levels of independence have been catered for since 1897, when the first Audax events were conceived. Service provision, notwithstanding the recent surge in bikepacking events, clearly shows that organisers have identified a two-wheeled demographic that appreciates a little more comfort laid on!
Let's be clear, I am NOT saying that organisers should qualify as coaches in order to provide training advice, or that riders aren't responsible for their own fitness. But what's to stop organisers connecting their entrants to qualified coaching and training service providers, perhaps through a mechanism as simple as a website link under the event's FAQs, or by the creation of a Training section.
At the very least, this would show that the organisers are thinking about how they can help address all of their entrants' needs, and ensure they have as positive an experience as possible.
Catering for Generation Zwift
Any and all markets, whatever form they take, will ultimately wither and die unless they mature and develop. The Blockbuster video chain is a classic example of sitting back and assuming the customers will come, even though the world around you is changing. In their case, they failed to see the threat of Netflix and then failed to react when it had become evident.
Having that same unshakeable faith that riders will always come to sportives is, I believe, a race to the same fate as Blockbuster. Indoor cycling in particular is on the rise, led by companies such as Zwift, TrainerRoad, Tacx and Bkool. Indeed, I have recently met my first ever cyclist who never rides outside! He is a 'Generation Z' rider, but if he is the tip of the iceberg rather than an anomaly well, sportive organisers, you heard about it here first!
One area that always strikes me would benefit from better access to training advice is the relationship between sportives and fundraising. Sportives are undoubtedly a wonderful way to raise funds for your preferred charity - I've done it myself for several heart-related charities. You can choose single or multi-day events, ranging from your first 50km to a 500-mile Pyrenean 'RAID', but all will be a challenge relative to your current level of riding fitness. If event organisers find new ways to attract fundraising riders, through provision of services such as training advice, then it's a win-win for all concerned: the event, individual and charity.
My conclusion is that either event organisers have not thought about giving riders access to training advice, or they have considered it and decided not to. I suspect - and hope - that it is the former.
In which case, come on sportive organisers - let's start the new wave of 'Service Oriented Sportives'! The health of the sportive sector may depend on it.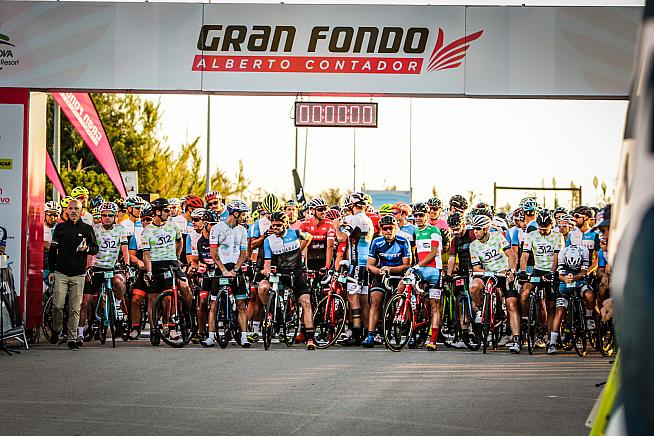 A final word - and a chance to have your say
You may have already guessed that I believe sportive-focused cyclists are simply not currently adequately catered for in terms of coaching/bike fittings. There's a perception, mistaken I believe, that you either already have to be very good at cycling or take part in multiple disciplines that involve time trials in order to 'deserve' a coach. Sportives are, by definition, open to all levels of riders - being 'very good' or wanting to get as aero as possible are not prerequisites!
As a sportive rider who relished their challenge and wanted to be as fast as possible, but hated time trials with a passion, I always struggled to find coaches that were interested in helping me get fitter, faster or ride further. My business, Sportive Cycle Coaching, was born...
If you want help to get fit enough for your challenge rides, then please contact me, Andy Tomkins, to discuss professional cycling coaching. You can find out more at www.sportivecyclecoaching.co.uk or email me direct at [email protected]
Sportive Cycle Coaching is also conducting a short survey to try to understand the factors that are the most important to riders for event selection.
We'd love to get your views. To take the survey, click here: https://forms.gle/WLUhLViDRwDg2S9Y6
0 Comments