Forget the energy gels on your next sportive - you'd be just as well stuffing your jersey pockets with potatoes.
That's according to a newly published report in the Journal of Applied Physiology, which found that cyclists who consumed potato puree performed just as well as those who took energy gels.
The study involved 12 cyclists, who were given either potato puree, a commercial carbohydrate energy gel or just water while completing two cycling tests: a two-hour endurance ride, followed by a time trial.
In both cases, the cyclists who consumed potato and gel was found to be improved over those who only had water; but no difference was observed between using gel or potato.
The report concludes, "potato and gel ingestion equally sustained blood glucose concentrations and TT performance.
"Our results support the effective use of potatoes to support race performance for trained cyclists."
This won't be news to some sportive cyclists - feed stations at the legendary Dragon Ride in South Wales have been stocked with trays of roast potatoes for years.
And personally, I always enjoy a helmet of salty chips at the end of the Dunwich Dynamo.
But are we about to see energy gels replaced with sachets of potato puree?
Maybe not - but it's nice to know my post-ride bag of chips now comes with a scientific seal of approval.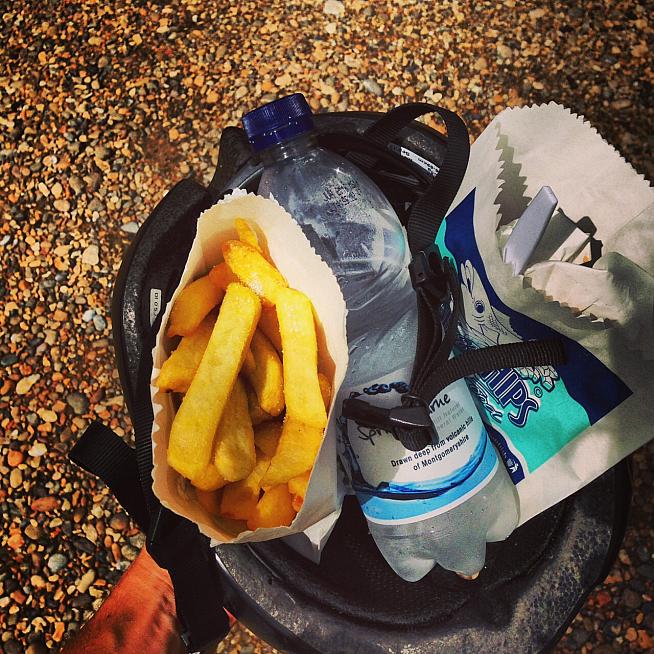 0 Comments