Any bankers out there into cosplay? Rapha have just dropped their Mechanics collection, a range of heavy-duty workwear inspired by the "unsung heroes of the sport".
Proving that no corner of cycling is safe from Rapha's style crusade, the new range includes a cotton twill jacket (£110), a cotton t-shirt (£40), jeans (£85) and a shirt (£80).
The range has been field-tested by "fixers and framebuilders" and the focus is on durability, with features like rubberised buttons and rivets to add reinforcement.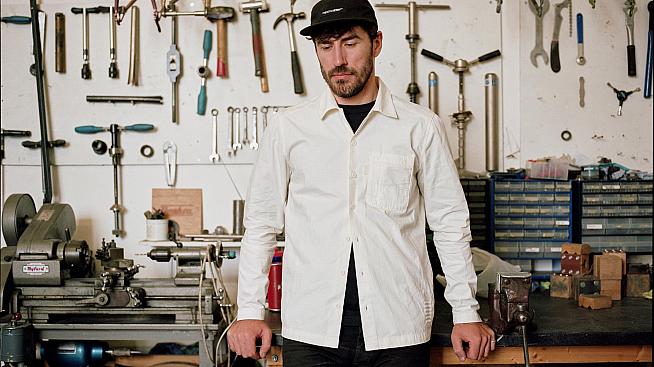 "Our first collection of casual workwear is made for long days in the workshop," say Rapha.
While it looks like nice kit - of course it does, it's Rapha - you have to wonder how many bike mechanics would wear an £80 white shirt to work. The range seems destined for pubs and offices rather than the back room of your local bike shop.
But what if Rapha offered a discount to customers with a Cytech qualification?*
Now that would really be a tribute to the unsung heroes of the industry.
Find out more and (work)shop the range at www.rapha.cc/gb/en/stories/mechanics-collection.
*Oh wait, they do! Check out the Industry Purchase Program.
0 Comments