New details for next year's Velo Birmingham & Midlands sportive have been revealed today, including a change of date. The next edition of the closed-road sportive will take place on Sunday 21 June 2020. The organisers also confirmed that entries will go on sale on Thursday 3 October 2019.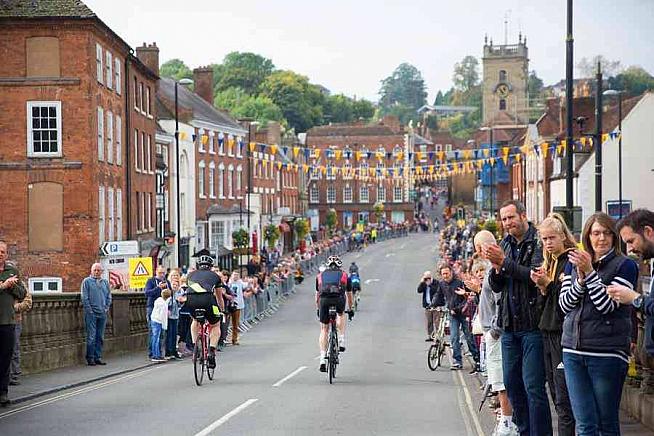 Next year's Velo Birmingham had previously been scheduled for 28 June 2020.
The reasoning behind bringing it forward by a week appears to be a bid by organisers CSM Active to stage a UCI pro race alongside the sportive - similar to the RideLondon Classic that takes place alongside the annual RideLondon-Surrey 100 sportive.
Explaining the date change, CSM Active said: "As event organisers, it has always been our ambition to build Vélo Birmingham & Midlands into a much broader 'festival of cycling' that engages enthusiasts of all ages and experience levels.
"As part of this we have a strong desire to host a high profile, professional road race during the Vélo weekend.
"We are currently deep in discussions to accommodate the UCI professional racing calendar in 2020. We believe this is a fantastic opportunity for Vélo Birmingham & Midlands to fulfil its true potential as one of Europe's biggest and most inclusive cycling festivals and we are incredibly excited about the opportunities that lie ahead for this fantastic event.
"As soon as we have more updates on our bid for a pro race at next year's event you will be the first to know!"
First staged in 2017, the UK's second-biggest closed roads sportive will return for a third edition in 2020 (having skipped 2018). Up to 18,000 riders are expected to take part, making it one of the biggest cycling events in the country. Only RideLondon has a bigger field of entrants.
The 100-mile route takes in the city centres of both Birmingham and Coventry, as well as some beautiful local villages and features 1,500 metres of climbing.
The ride starts and finishes in Birmingham city centre and heads north east before hitting the cobbled roads next to Coventry Cathedral after approximately 40 miles. The route then heads on a zig-zag course roughly going west through Dorridge and Rednal before heading back into Birmingham via Quinton.
It's a challenging day out on the bike, but well within reach of the averagely fit cyclist who has put in some sensible training.
Pre-registration for the sportive is now open, and is essential if you want to take part. Entries for the 100-mile course will open on Thursday 3 October 2019, but only to people who've signed up in advance.
For more details and to pre-register, visit the event website at www.velobirmingham.com.
0 Comments