The ballot for next year's RideLondon-Surrey 100 sportive is now open. The next edition of RideLondon will take place on Sunday 16 August 2020.

The next RideLondon festival will run over the weekend of 15-16 August 2020. Over 100,000 cyclists expected to take part in what has become a highlight of the UK sportive calendar, with 20,000 taking part in the closed-road sportive on the Sunday.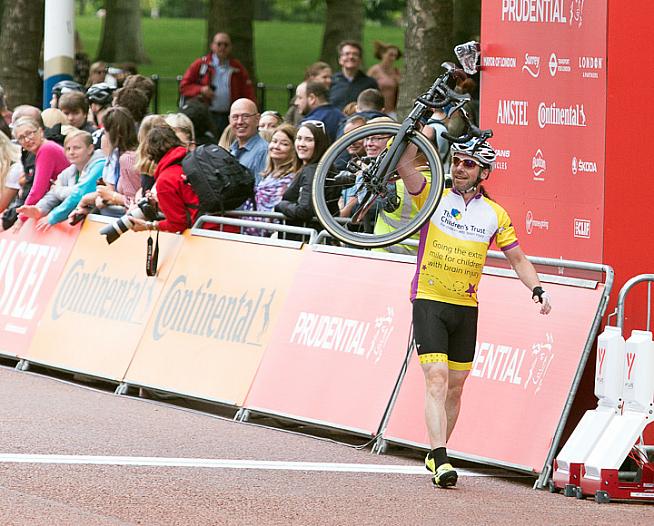 Celebrating the legacy for cycling created by the London 2012 Olympic and Paralympic Games, Prudential RideLondon-Surrey 100 starts from 05:45 in Queen Elizabeth Olympic Park.
Riders will follow a 100-mile route on closed roads through the capital and into Surrey's stunning countryside. With leg-testing climbs including Box Hill and Leith Hill, and a route made famous by the world's best cyclists at the London 2012 Olympics, it's a truly spectacular event for all involved.
The sportive finishes on The Mall in central London, shortly before 150 professional cyclists race in the Prudential RideLondon-Surrey Classic on a similar route.
Given its huge popularity, RideLondon places are allocated via a ballot system. For 2020 the entry fee is £79 (an increase of £10), while for international applicants it's £109.
The ballot will remain open until 3 January 2020 or until 80,000 entries have been received. Results will be announced in early February.
Looking to enter the RideLondon-Surrey 46? Details for the shorter routes are expected to be announced later in the year - we'll post details as soon as we have them.
To enter the RideLondon-Surrey 100 ballot, go to: www.prudentialridelondon.co.uk.
>>> Shortened course, overcrowding, no food... or highlight of the sportive year. How was your RideLondon? >>>
0 Comments