A few remaining premium entries are now on sale for the 2020 edition of the Etape Caledonia. This year saw general entries for the closed-road sportive sell out in record time, with the organisers Limelight Sports citing "unprecedented" demand.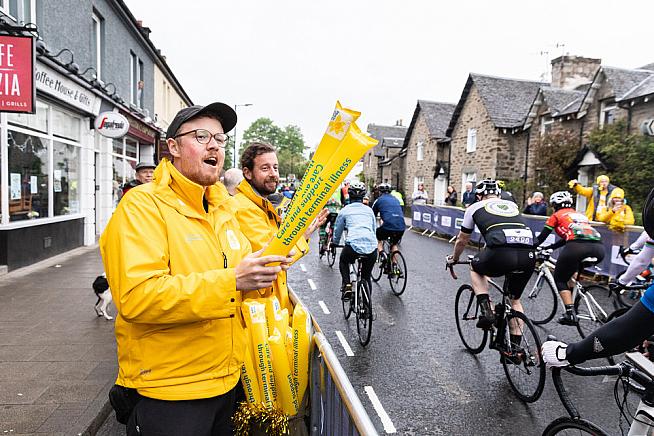 The next edition of the Etape Caledonia will take place on Sunday 17th May 2020. Two routes are on offer, with a premium place on 85-mile route now available for a reduced price of £85 (compared with £120 for the 2019 edition).
Laying claim to the title of the UK's longest-running closed road sportive, the Etape Caledonia relaunched under new management this year with organisers Limelight Sports taking over from IMG. The event remains based in Pitlochry, with a choice of two routes of 85 miles and 40 miles, all on roads closed to motorised traffic.
Both routes feature closed roads, chip timing, feed stations, a finisher's medal and a broom wagon service for riders struggling to finish the course.
Premium entry comes with a number of benefits including a free parking space, special delivery of your race pack (everyone else has to collect it on event weekend) and an exclusive Etape Caledonia gift.
Be warned though, the organisers advise that the discounted rate will not be available forever - so if you're wavering, book now to make sure you get the best possible price.
For more details and to enter, visit www.etapecaledonia.co.uk.
>>> Read our report on the 2016 Etape Caledonia: Etape Caledonia 2016: A high-speed romp through the Highlands >>>
0 Comments