Wahoo Fitness have today revealed details of the ELEMNT ROAM, the brand's third GPS cycling computer. Featuring a 2.7" colour display, 17 hour battery life, smart navigation and real-time routing, the new computer is designed to make it simpler to explore.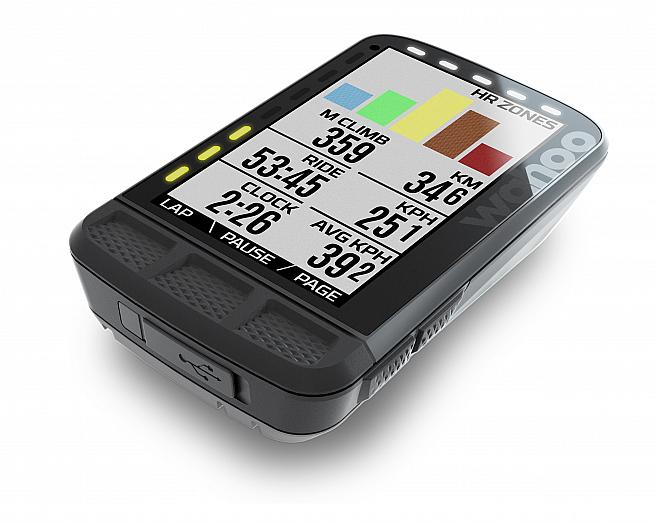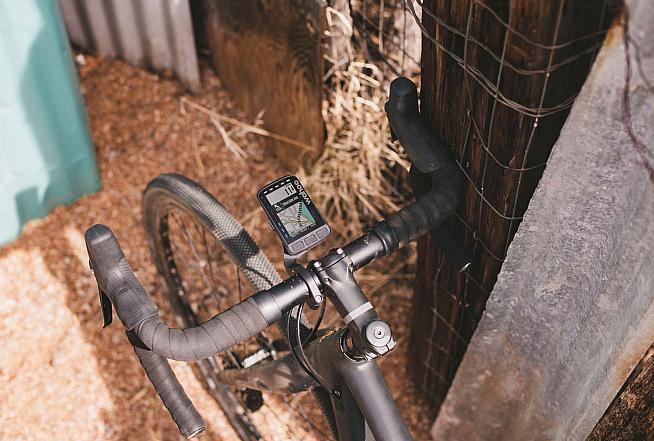 The ROAM is the first computer from Wahoo with a colour screen, and the first to offer expanded navigation features. As the name might suggest, the ROAM is designed to help cyclists "ride further, longer, and explore new roads or trails".
New Smart Navigation features can automatically route you back onto a planned route when you go off course, create a new route on the fly, or help you find the fastest way home. ROAM's crystal-clear 2.7" color display and 17+ hour battery life makes it easy for cyclists to navigate wherever their adventures take them. Like all Wahoo ELEMNT cycling computers, ROAM comes with a free, easy-to-use, smartphone-based app for initial setup and ongoing management.
Other new features include an ambient light sensor that automatically turns the screen backlight on or off and adjusts the brightness of the screen, and Quick Look LEDs running along two sides of the display. The LEDs can be programmed through the accompanying app to indicate metrics such as power level, heart rate or speed.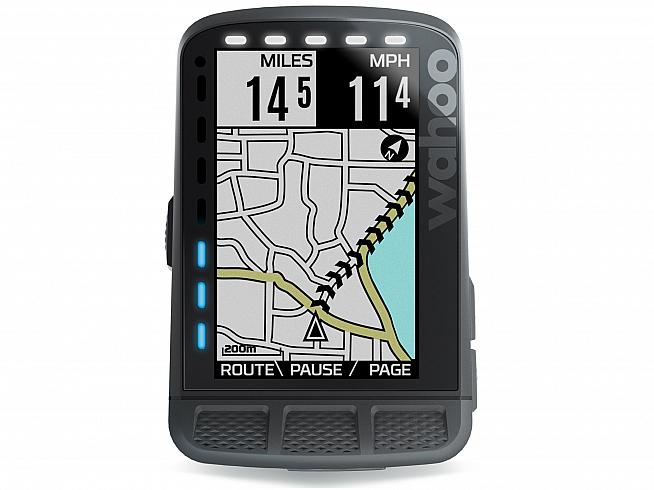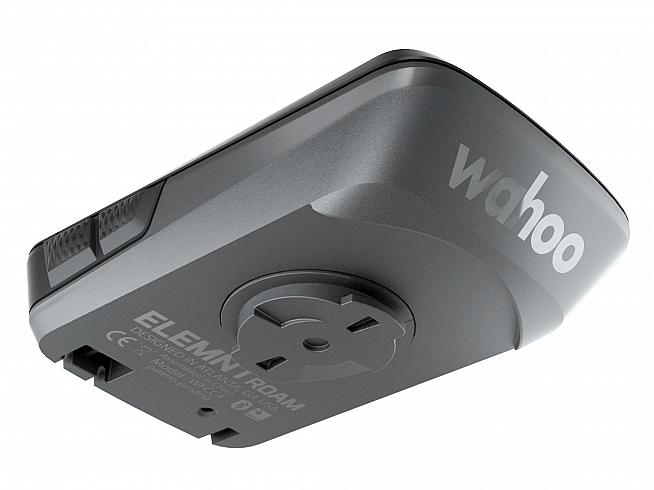 Now for some vital stats: the ROAM measures 58.4 x 89 x 17.8 mm, and weighs 93.5 grams (3.3oz). It's a svelte looking device - Wahoo have previously made much of the aerodynamic research invested in the BOLT, and the ROAM is no exception.
It also comes bundled with two mounts, including an integrated out-front mount that ensures a sleek, clean look for your cockpit. The ROAM unit is actually fixed into the mount using screws - a feature that not only mitigates the risk of theft, but means that pro bikes for Wahoo-sponsored teams can be weighed with the ROAM attached to meet UCI weight limits. (OK, that may seem like a marginal gain - but it's one that's apparently appreciated by the riders of Katusha Alpecin!)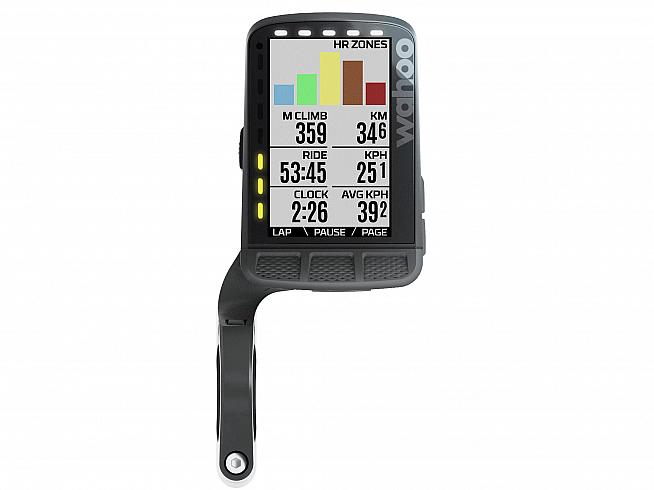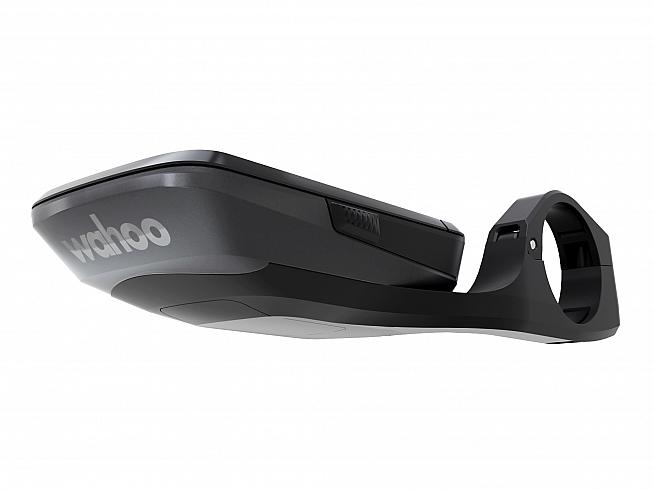 While the app remains a core tool in tweaking the ROAM's settings, the new computer's interface includes several new Smart Navigation features accessible directly on the device, including:
Get Me Started - Navigates cyclists to the start of their route
Back On Track - Navigates cyclists back to their route if they take a wrong turn
Take Me To - Allows cyclists to select a location on their ROAM using new pan and zoom functionality, and get directions to that location
Saved Locations - Easily route to locations saved on ROAM
Route To Start - Find the shortest route back to the start of your ride
Retrace Route - Reverse your route to navigate back to the start along the original route.
And as you might expect, when paired with your phone the ROAM can display notifications like incoming texts and calls (or not, if you select the "do not disturb" option).
Designed in Atlanta, GA. Tested in Skipton, Yorkshire
We had a chance to preview the new ROAM recently on a press launch at Broughton Hall. Ancestral home to the Tempest family (and more recently, to the Rapha Tempest Cyclocross festival) this stately home is located a short ride form some typically punchy Yorkshire countryside - the perfect chance to put the ROAM through its paces.
Over the course of a 60km ride we came away highly impressed with Wahoo's latest device. The screen retains the compact form of the previous ELEMNT, but data is more visible than ever thanks to judicious use of colour to pick out key metrics - for example, if you stray off course blue chevrons will direct you back to your route.
Where some colour displays can suffer from looking garish and over cluttered - especially when showing maps - Wahoo have exercised restraint with the colour palette, and this aids legibility. The sharper, flush-fitting display also features impact-resistant gorilla glass for peace of mind.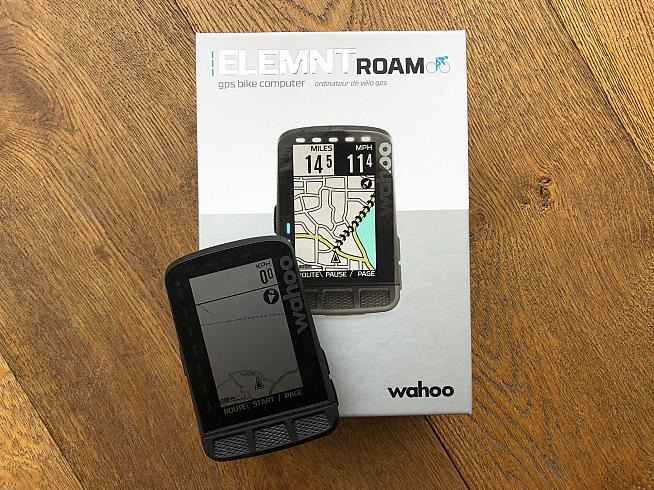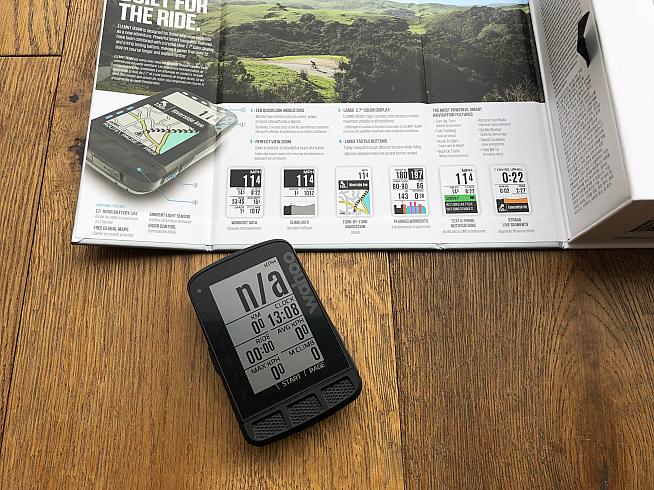 We've always liked Wahoo's integration of app and hardware, and the new iteration (the ELEMNT app was refreshed a few weeks ago) steps things up a level. Pairing the device with the companion app on your phone and setting up a user profile takes a matter of moments. Operations like creating a course - whether from a previous ride, or an imported file - are simple and intuitive.
New features are constantly being added, with turn-by-turn directions for Strava routes among the features coming soon.
As for accessories, the ROAM quickly detected my Assioma power meter pedals and paired to them seamlessly - no fuss. Add in the premium construction of the unit, with robust and tactile buttons and those LED indicators, and the result looks to be another highly polished product from the arch disruptors at Wahoo.
First impressions are positive, then; we'll hopefully have a chance to provide a more in-depth review soon.
Ready for adventure
The ROAM is not specifically targeted at any particular segment of the cycling market, but those seduced by the current gravel/adventure cycling trend will likely find much to appeal in its new navigation capabilities.
"As more cyclists are using their bikes to explore lesser-trafficked areas, or navigating while riding new roads or trails, we are so excited to offer ROAM - a computer purposefully designed to meet the challenges of cyclists around the world, especially navigating while riding," said Chip Hawkins, Wahoo CEO and Founder.
"With ROAM, we've taken our proven, intuitive, and easy-to-use ELEMNT platform - loved by all kinds of riders - and added features to create a powerful new tool that cyclists can use to guide them on every kind of ride."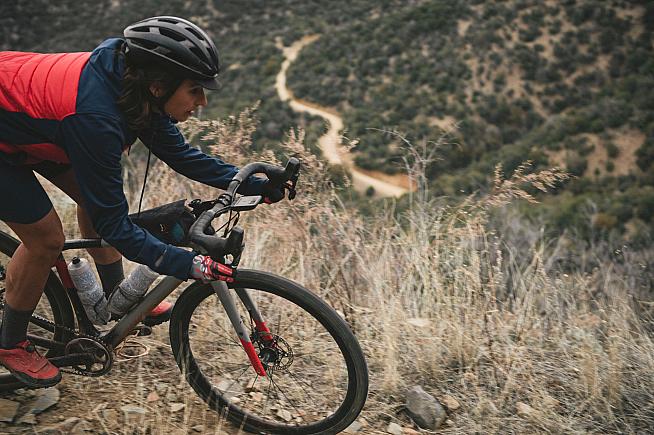 Like other ELEMNT computers, the new ROAM integrates with the entire Wahoo Fitness Ecosystem, including KICKR smart trainers, TICKR heart rate monitors, and RPM Speed and Cadence sensors. ANT+ and Bluetooth Smart connections allow ROAM to work with non-Wahoo sensors as well. The new computer boasts the same customisable interface as other Wahoo ELEMNT computers, including the Perfect View zoom feature that can help cyclists see a map more easily, or customise their data fields on the fly.
The Wahoo ROAM is available today at WahooFitness.com priced £299.99.
0 Comments