After a record 2018 edition, registrations are now open for the international granfondo La Fausto Coppi Officine Mattio 2019. The 2019 edition will take place on Sunday 30 June in Cuneo, Italy with 2800 places available.
The Fausto Coppi is an international granfondo held each year in north-west Italy's Maritime Alps. Based in Cuneo and starting from the town's central square Piazza Galimberti, the granfondo offers riders a choice of two routes with the highlight being an ascent of Colle Fauniera.
This majestic 22.3km climb leads to the 2481m summit, where a monument to Marco Pantani celebrates one of the most beloved and controversial cyclists of all time.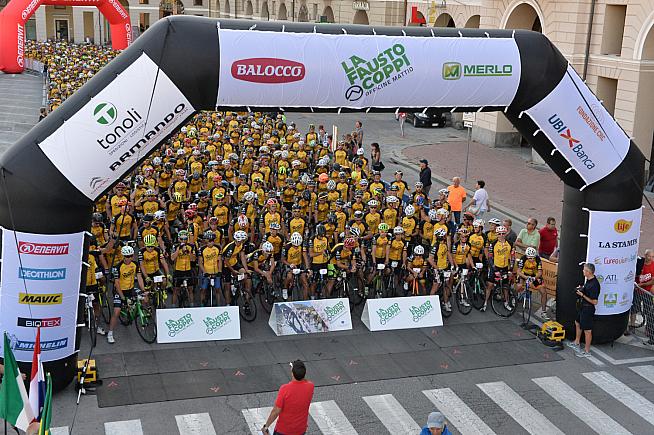 Hugely popular in the world of international amateur cycling, the Fausto Coppi is - like the rider it's named after - considered one of the greats and among the top five events in the granfondo scene. Every year this cycling marathon attracts cyclists from all over the world, thanks to the spectacular two route options: a Granfondo of 177km and 4125m of vertical climbing, and a 111km medio fondo with 2500m of ascent.
The 31st edition of the international Granfondo La Fausto Coppi Officine Mattio took place this past July 8th with record numbers. 2,600 cyclists took part, a limit set by the organisers to ensure the quality of the event, and reached well in advance of the event date. For 2019 this number will rise to 2,800 participants, reflecting the event's growing popularity.
Over 37 nations were represented at the start in 2018, led by Italy and followed by France. There were 101 Dutch riders, starting off together with their ambassador in Italy, Joep Wijnands, who participated riding the mediofondo route.
Starting in 2019, ASD Fausto Coppi on the road, the organisation behind the famous granfondo, will dedicate the cycling marathon every year to a different guest country. For this 32nd edition, the guest nation will be the Netherlands.
The dedication is intended to be a special sporting twinning and, say the organisers, "a tribute to this nation and above all, to the many cyclists who every year from northern Europe reach Cuneo, bringing the joy of their orange flags and their festive spirit."
The 2019 edition will see initiatives such as the establishment of a Holland House, which will be the meeting place for all lovers of Dutch culture, food and traditions.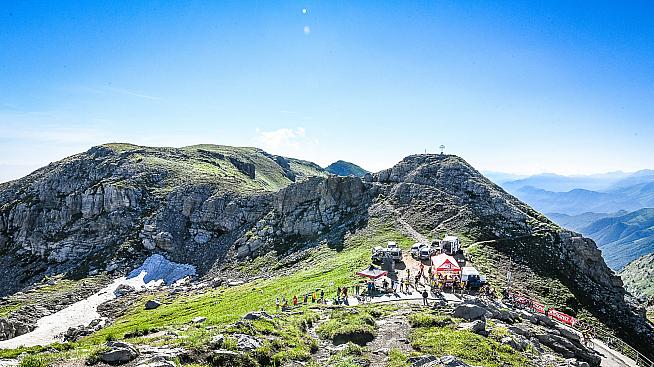 As with most Italian granfondos, La Fausto Coppi is treated as a race by many entrants and indeed the organisers. But competition is not mandatory, and many entrants will approach it as a tough but fascinating endurance trial, thanks to the unique Alpine landscapes offered by the mountains of the Maritime Alps.
Registrations for the 32nd International Granfondo La Fausto Coppi Officine Mattio are open now. For more information and to take part, visit the event website at www.faustocoppi.net.
0 Comments