Yorkshire has long been a hotbed of cycling, but the visit of the Tour de France in 2014 followed by the launch of the Tour de Yorkshire stage race have helped showcase the magnificent landscape of England's largest county on the international stage. 
With vibrant cities, two national parks - the Yorkshire Dales and the North York Moors - and a host of historic towns and attractions, Yorkshire's diversity means there's plenty to explore both on and off the bike. Ahead of next year's visit of the UCI Road World Championships, here are 10 of our favourite Yorkshire sportives that introduce you to some of the most scenic - and challenging - cycling in the country.
1. Wiggle Yorkshire Tour - 12 August 2018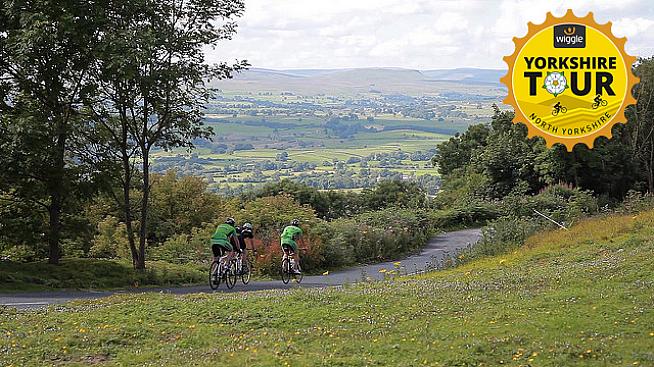 Choose from three distances of 103, 81 and 40 miles on this medium-difficulty sportive in Thirsk that takes in some of the same roads visited by the 2012 Tour de France. The organisers say: "The route is a real mix of Yorkshire cycling routes, taking in quiet undulating roads to long slogs up to the high, exposed moors that deliver dramatic views across stunning landscapes." Run by UK Cycling Events, one of the biggest operators in the business, you can be sure you're in safe hands.
2. Selby Three Swans Sportive - 2 September 2018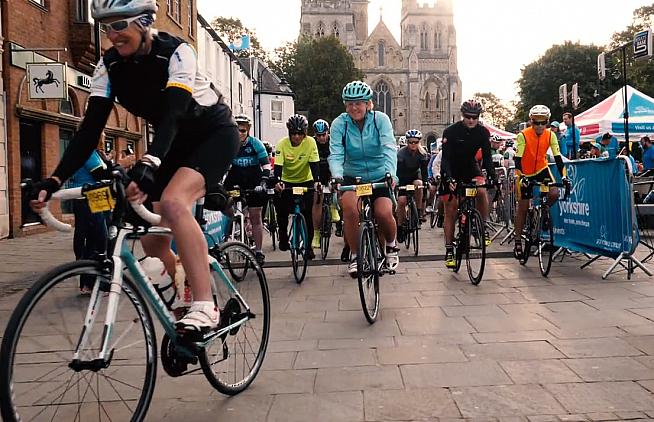 Billed as "Yorkshire's fast and flat ride", the Selby Three Swans Sportive is a relatively gentle way of enjoying Yorkshire's scenery without needing the legs of a mountain goat. Even the 100-mile route has just 645m of climbing, and there are 67- and 30-mile options too, allowing cyclists of all abilities to take part and help raise funds for Yorkshire Cancer Research.
yorkshirecancerresearch.org.uk
3. Wiggle Ay Up! - 7 October 2018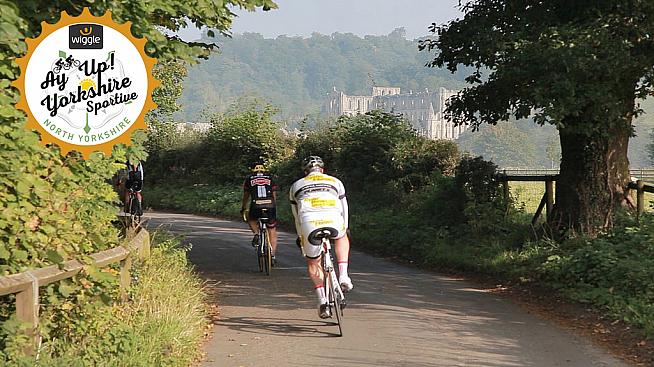 The Wiggle sportive circuit returns to Thirsk Racecourse once again - but while the Ay Up! may be shorter than the Wiggle Yorkshire Tour, it packs more climbing into a course that dips into the North York Moors. As ever a choice of Epic (90 miles), Standard (55 miles) and Short (31 miles) routes are on offer, featuring historical sites including Rievaulx Abbey dating from 1132 and a mill that was mentioned in the Domesday Book in 1086.
4. Maserati Tour de Yorkshire Ride - 5 May 2019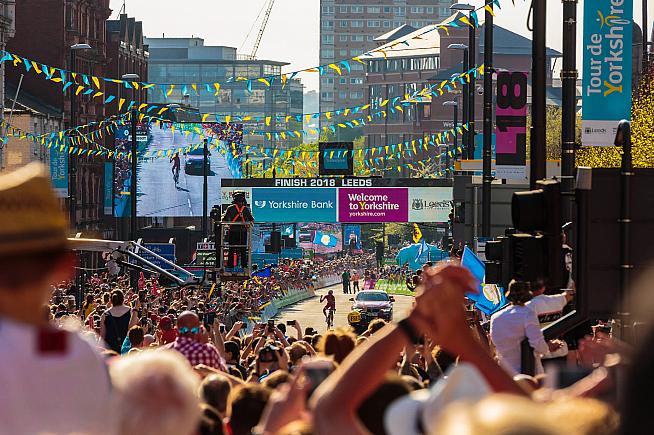 Taking place on the final day of the immensely popular Tour de Yorkshire pro race, the Tour de Yorkshire Ride follows a new route and new start town each year. One thing that's guaranteed is a great atmosphere as local residents turn out in force for a county-wide celebration of cycling. The start point and route for 2019 have yet to be confirmed, but you can already secure your place on a choice of three distances at the event website.
5. Etape du Dales - 19 May 2019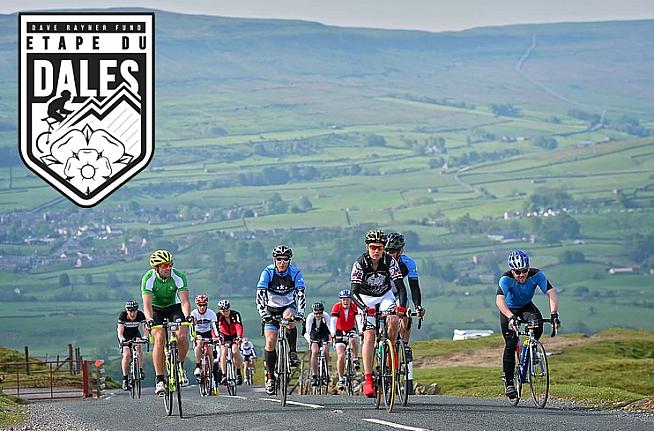 Based at Wharfedale Rugby Club and raising money for the Dave Rayner Fund, the Etape du Dales is a 110 mile epic requiring high fitness levels as riders tackle the notorious Buttertubs (pictured) and Fleet Moss climbs. Minimum 34 x 28 gearing is recommended, while a 60-mile Mini Etape route is also on offer that skips Fleet Moss but still packs a punch.
6. Struggle Dales Sportive - TBC May 2019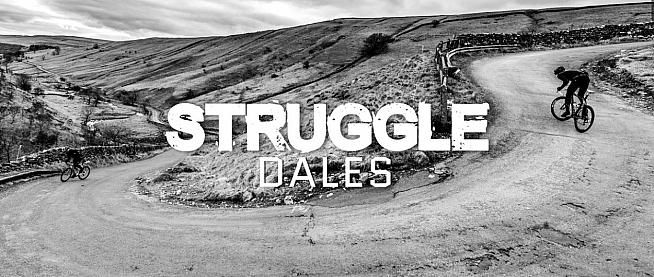 Starting in the genteel spa town of Harrogate in North Yorkshire, Struggle Dales takes riders over 108 miles of stunning yet unforgiving Yorkshire Dales terrain. With 9430ft of ascent over seven climbs including the dreaded Park Rash, it's a challenge to build your early season training around - and finishers can be rightly proud of their achievement. Entries for 2019 open on Friday 2 November.
7. Yorkshire Beast Sportive - TBC May 2019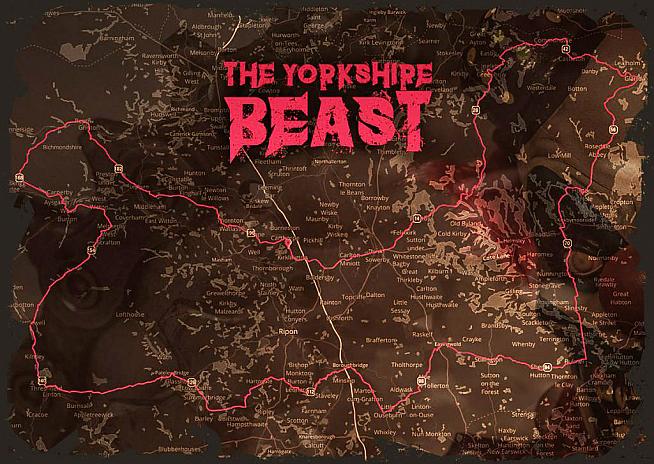 Billed by organisers Velo29 as an ultra sportive and quite possibly the toughest one-day ride in the UK, The Yorkshire Beast is a whopping 324km (201 miles) in length with 5,195m of climbing along the way. With a strict start time of 5am and featuring a rollcall of leg-busting climbs including Boltby Bank, Glaisdale Horror, Rosedale Chimney and Park Rash, it's not a sportive you'll forget in a hurry!
8. Ripon Revolution Sportive - TBC June 2019

Starting at Ripon Racecourse, this sportive takes riders along sections of the 2017 Tour de Yorkshire route on a front-loaded course where cyclists on the 100-miles Epic route will have the toughest two cimbs under their belt by 35 miles. The last 40 miles are relatively flat, allowing for a fast finish - a luxury seldom afforded in Yorkshire!
9. White Rose Classic - TBC June 2019

Run by Ilkley Cycling Club, the White Rose Classic offers three routes of 112, 83 and 48 miles through the Yorkshire Dales. The club provides group leaders for each distance, so even if you turn up solo you have the option of riding with a group if you want to enjoy some company (and drafting!) along with the stunning Dales scenery.
10. Struggle The Moors - TBC July 2019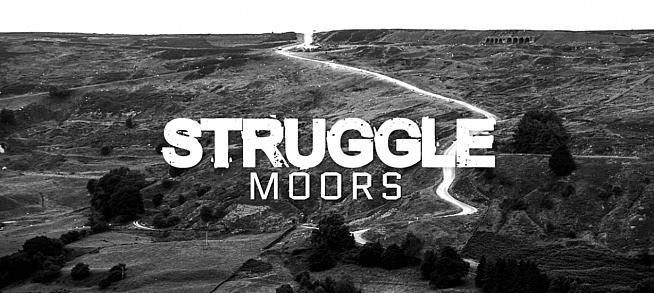 Set in the stunning surrounds of North Yorkshire's Ampleforth Abbey, Struggle Moors sets out to rival its sister event Struggle Dales as one of county - and country's - toughest sportives. One glance at the sawtooth profile of the 112-mile route should be enough to kick-start your training, there's barely a mile of flat road on the entire course. Entries open 1 February for the 2019 edition, and you can pre-register now on the event website below.
0 Comments