Escape the heat of the city next weekend with Dulux Trade London Revolution - the two-day festival of cycling that sees riders complete an epic loop of the capital over one or two days of fantastic riding in a party atmosphere.
But it's much more than just a sportive. Riders will explore London's hidden interlands on a route rich in urban landmarks and and wildlife alike, while cyclists on the two-day option will enjoy a night's camping under the stars before completing the second leg of the ride.

Firmly established as a legendary ride on the UK sportive circuit, this year's London Revolution takes place on the weekend of 12-13 May. Cyclists thirsting for the ultimate challenge will be drawn to the Oracle ULTRA - taking in the full 300km loop in a single day - but equally rewarding is the two-day option. And with the opportunity to add a spot of glamping into the mix, with a choice of tipis available at the Camp Festival on the Saturday night, the London Revolution offers something for everyone.
Time's running out if you want to take part; entries close midnight tonight (Sunday), so don't delay. Head over to the event website for more details and to book your place: www.london-revolution.com.
Sportive.com will be sending a reporter along to experience what's set to be a fantastic weekend's riding. See you there!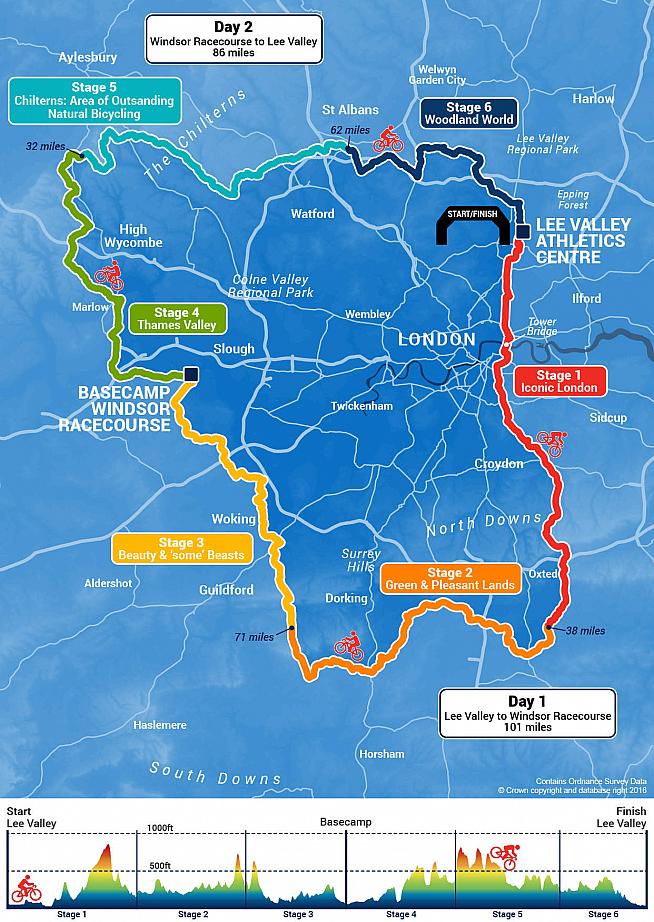 0 Comments