Rapha have today launched the Explore range; a new line of cycling kit designed for those "days on the bike when you want to go until you're lost, relax into the ride and take time to soak up the journey."  
As someone who manages to get lost on a regular basis - even on rides within 10 miles of home - I'm intrigued by the concept, and what we've seen of the new range so far looks pretty exciting. The standout is the Cargo Bib Shorts, featuring pockets on the legs and upper back.
Here they are pictured on a Rapha ride in Argentina: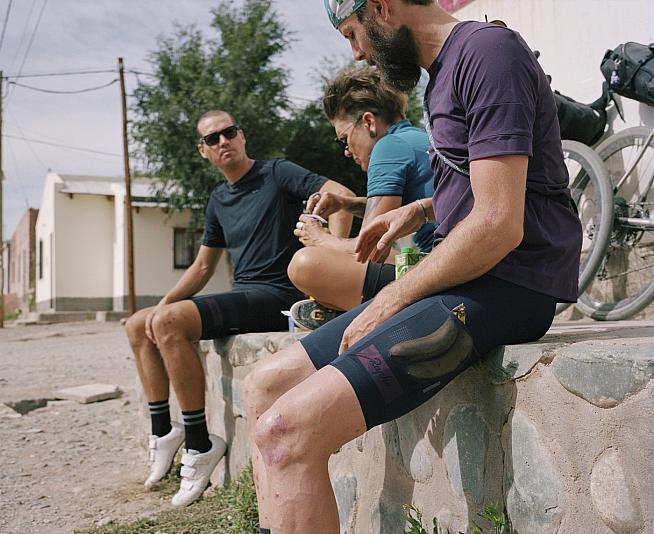 Pretty wild, I know!
The shorts are made of a new, lightweight and fast-drying version of Rapha's Shadow material which is designed to shrug off rain and maintain comfort in temperatures of up to 30 degrees.
The leg pockets sit flush to the body when not in use, while the rear pckets are positioned to sit above the waistband on Rapha's touring shorts - so that you can still access the contents, even if you've teamed the bibs with a pair of standard shorts.
Here's what Rapha say:
"Our first bib shorts with pockets. Tested for more than a year across Europe, in the heat of Australia and the rugged wilderness of Argentina, these shorts were designed to excel at extremes but are just as comfortable on the commute or club run.
We've added pockets on both legs and the upper back to ensure essentials such as a mobile phone and energy bar are within easy reach and freeing you from the need for a traditional cycling jersey with pockets."
And speaking of jerseys sans pockets, Rapha have simultaneously launched exactly that. The new Technical T-Shirt and Polo Shirt use the same material as Rapha's hot-weather Flyweight jersey, but with a loose-fitting cut designed for "casual exploration on and off the bike."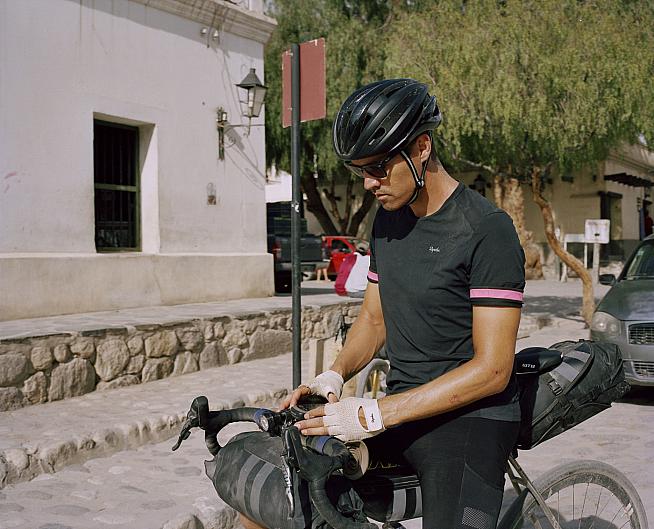 Finally, there's a new edition of the Brevet Base Layer featuring a permanent antibacterial treatment to keep you fresh over long journeys on or off-road.
With Brevet stripes under the arms and flatlock stitching, this lightweight base looks like an ideal companion for the new breed of multi-day tours like the Veneto Trail... or for unsupported adventures wherever the trail may take you.
The ew range is on sale now at the Rapha website, with the shorts priced £195, base layers at £60 and t-shirts from £55.
For more details, including a nice short film of the photoshoot in Argentina, check out rapha.cc.
0 Comments