Tour de France champion and Olympic cycling legend Sir Bradley Wiggins has joined forces with Le Col, the premium British cycling brand to launch his own cycling brand 'Le Col by Wiggins'.
The partnership will also see Le Col replace Rapha as the technical kit supplier for Team Wiggins, the professional development team created by Sir Bradley Wiggins in 2015.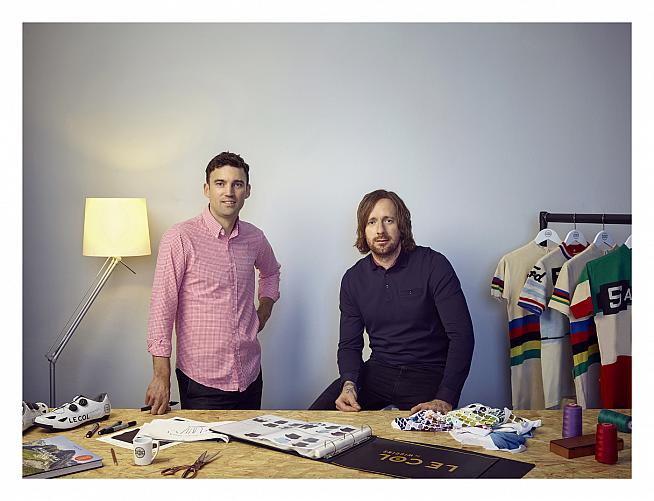 Le Col, the brainchild of Wiggins' former teammate and Team GB rider Yanto Barker, enjoys a fast-growing reputation for technical performance cycling apparel. We recently reviewed their HC Jacket and were very impressed; with its DNA in the pro peloton, Le Col products are designed to pring pro-quality performance to consumers.
Wiggins will be fully involved in product development and design, working closely with Yanto and the Le Col team to bring his unmistakable style, appealing to all those who want to perform and look their best on the bike.
>>> Review: Le Col HC Jacket: It may just save your bacon >>>
While it's an exciting new partnership, it's far from a new relationship. Yanto and Sir Bradley go back 20 years, to when they lived, trained and raced together as juniors in Team GB. This level of knowledge, trust and respect will give the partnership real authenticity.
"Throughout my career, I've always strived for perfection and demanded the very best kit to help me perform," said Wiggins.
"The opportunity to partner with Le Col was a no-brainer, as I know Yanto shares this passion and produces the best technical kit on the market. I'm really excited about bringing my personal style and technical input to a brand already renowned for performance.
"I've always wanted to develop a cycling brand that brings cyclists the ultimate blend of professional performance and style. With a range that caters for committed club cyclists, social riders, through to supporting and inspiring juniors with seriously great performance kit."
Yanto Barker, founder of Le Col, added: "When I started Le Col in 2011 I would often speak to Brad in the peloton about performance, style and design, so in a sense he was involved in Le Col from the very start. Even at that stage Brad was interested in designing his own range but obviously had other priorities.
"I'm delighted that he's now joining us to create 'Le Col by Wiggins' where we'll combine our shared relentless focus on performance and detail, allied to Bradley's unique style and iconic status as Britain's greatest ever cyclist, which will result in the most technical and stylish cycling product on the market."
Le Col by Wiggins will launch later in 2018. For more information visit www.lecol.cc.
0 Comments