"Roads? Where we're going, we don't need roads..."
Fast forward 30 years, and the immortal words of Back to the Future's Doc Brown have never been truer. A growing number of off-road cycling events are packing the sportive calendar, as riders shun the allure of silky smooth tarmac in favour of more rugged adventures.
Designed to make the most of the capabilities of the new breed of go-anywhere, ride-anything gravel/adventure bikes, these events range from iconic cyclocross trials to all-new formats that blend elements of sportives and MTB enduro races into weekend festivals of cycling.
So ditch the slicks and the traffic, and get ready to venture off-road as we run through 12 of the UK's best tarmac-free cycling events.
1. Evans Cycles Sussex Gravel Ride - 10 November 2019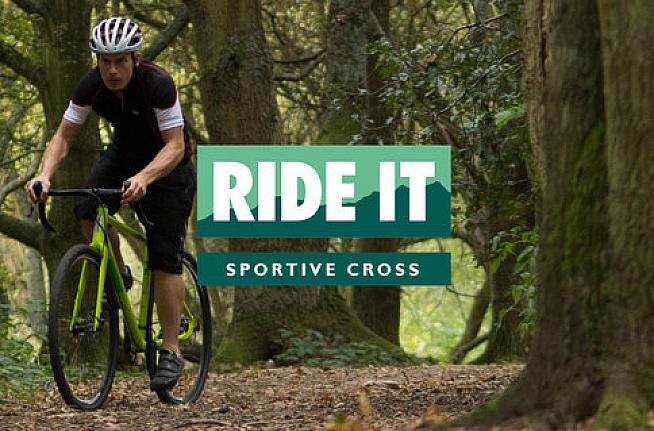 The Evans Gravel series is an excellent introduction to off-road events, generally featuring an even split between tarmac and (for the most part) relatively tame trails well suited to cyclocross/gravel bikes.
The Sussex event is slightly different as it takes place alongside the Ardingly round of the Cyclocross National Trophy. The 32-mile route features a mix of lanes, gravel tracks and bridleways - and if that proves too easy, you can test your handling skills by finishing with a loop of the National Trophy Cyclocross Course before the elite riders race it the same day.
2. Dirty Reiver - 17-18 April 2020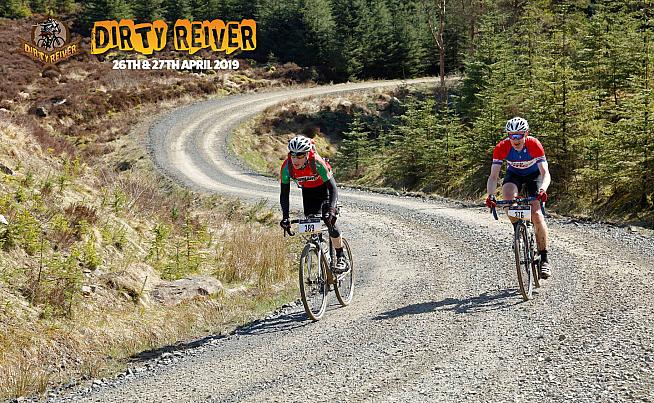 Kielder Castle Forest Park in Northumberland is the venue for Dirty Reiver, celebrating its 5th edition in 2020.
Choose from the full 200km Dirty Reiver or the shorter Dirty One Thirty (130km) or Dirty Sixty Fiver (65km) routes. All routes feature plenty of ups and downs on forest gravel roads with regular feed stations along the way. Between checkpoints you're on your own, enjoying spectacular views of this remote region around the Scottish frontier.
This year the Reiver will also be open to e-bikes, with the Dirt E-Reiver welcoming riders to test their motors on the 65km course.
Entries for 2020 open 1 December.
3. Dorset Dirt Dash 50:50 - 23-24 May 2020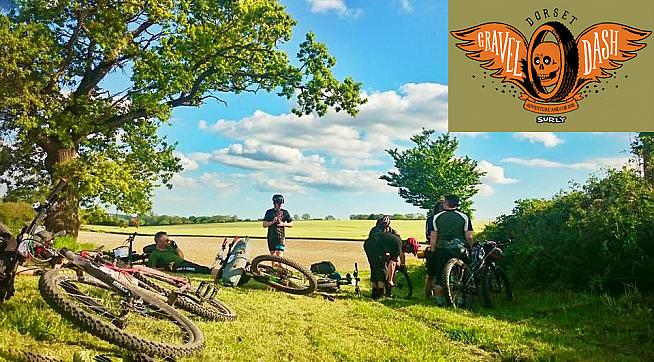 Formerly known as the Dorset Gravel Dash, this popular bikepacking weekender has a new name for 2020 - but regulars will be relieved to find little else has changed.
Explore the rugged beauty of the Jurassic Coast with a choice of two rides: the Dorset Dirt Dash 50/50 is a self-supported bikepacking event over two days, while the Dorset Dirt Dash 100 is "the ultimate one-day gravel grinder".
Both rides feature 100 miles of cycling over mixed and varied terrain, with the 50/50 split over two days with a campsite party and ridiculously lavish BBQ in the middle. How lavish? Well, one year they cooked two deer (one underground wrapped in nettles and wild garlic) and a goat; last year they set up a pub in a field and offered a "music taxi' to ferry your musical instruments to the campsite. No wonder it sells out each year.
4. Salsa Frontier 300 - 13-14 June 2020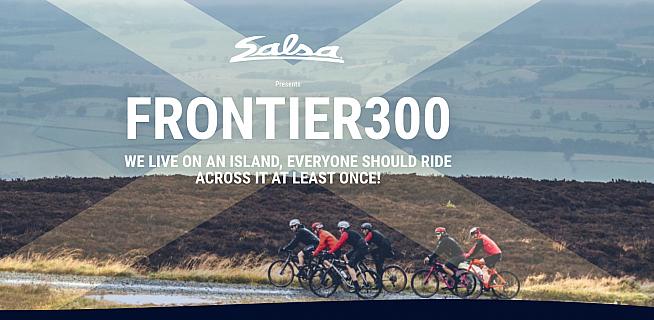 New for 2020, the Frontier 300 shakes up the familiar coast-to-coast format with a tasty side order of gravel and bikepacking. Starting at sunrise on the west coast of Scotland, the 300km trail winds across country to finish in a brunch party on the east coast.
Terrain is a 50/50 mix of tarmac and offroad, with feed stations along the way - including the option to grab a few hours sleep at the 270km mark. Entry for solo riders and pairs opens 1 January 2020. With a fantastic weekend in prospect we can see this event selling out fast...
5. Gritfest - 20-21 June 2020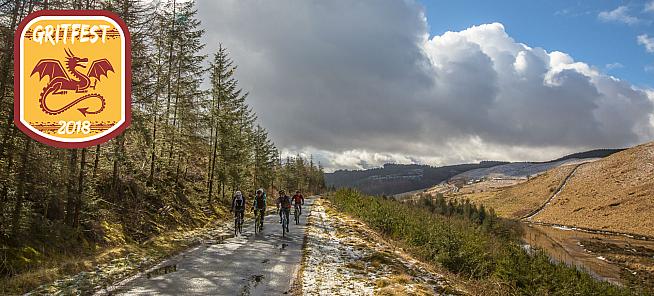 Gritfest is a two-day event promising 130km of mixed terrain mayhem in Mid Wales. Open to all off-road bikes, the course is 70% off-road and split over two stages, each with enduro-style timed sections: a 90km / 2400m loop of the Upper Towy Valley on day 1, followed by a 40km / 1000m course on the Sunday.
Saturday night sees live entertainment in the event village and with kids' activities and a festive atmosphere it's very much a family friendly event - even if everyone's secretly turned up just to race... Entries for 2020 open in December.
6. Yorkshire True Grit - 19-21 June 2020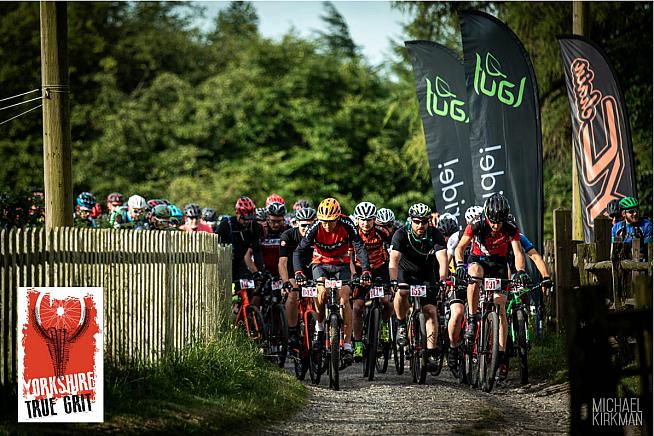 With a choice of three routes - the Outlaw, the Drive and the Stampede - ranging from 20-60 miles, Yorkshire True Grit sees hardened bike wranglers descend on a rural campsite near Sutton Bank to tackle the North York Moors.
Founded in 2016 by locals Andrew Wright and Deborah Goodall, the challenging singletrack routes favour gravel bikes but you can ride whatever you like: photos from this year's edition show a healthy mix of MTB and cyclocross bikes ripping through some stunning landscapes.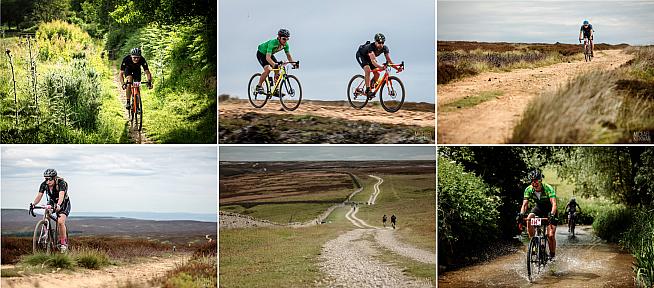 Camping pitches are available with access to cold water and Portaloos, while for those in need a shower, Jon the event mechanic will hose you down. You don't have to be gritty to take part, but we suspect it helps... definitely one for the wanted list.
7. CX Century: The South Downs Way - 4 July 2020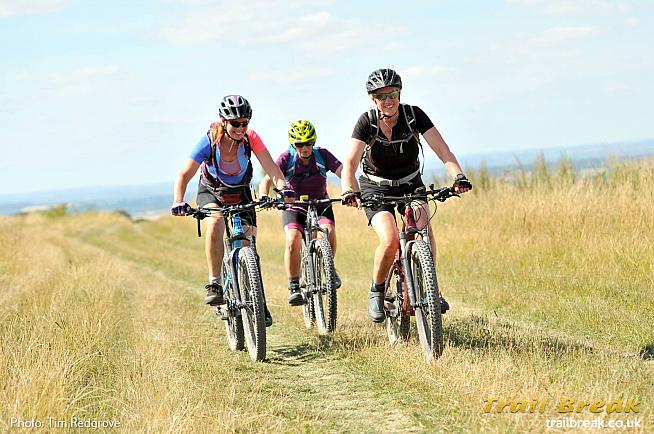 CX Sportive run a series of excellent off-road challenges, but we've picked out the CX Century for our list as the route is a British classic. Riding the South Downs Way is a rite of passage in mountain biking circles, and completing the 100-mile course from Winchester to Eastbourne in a day is a feat to be reckoned with. MTBs are permitted but if you want the medal you'll need to do it on a fully rigid frame - suspension is cheating here.
There's a shorter 100km option on offer too (and trust us, that's plenty) but with route marking, mechanical support and feed stations laid on, you'll never get a better chance to tick off this iconic ride.
>> Here's mud in your eye: Crossbones Gravelcross report >>
8. Grinduro Wales - 25 July 2020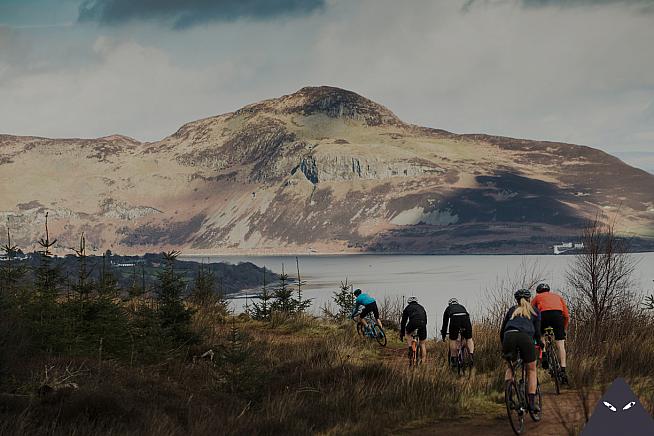 "What is this weird enduro style cyclocross event with beer stops and fairground camping? Who cares. They nailed it." Emily Kachorek, co-founder @squidbikes
If a weekend camping, cycling and partying with fellow bike nuts sounds up your alley then Grinduro is for you. Blending, as the name suggests, elements of the US "gravel grinder" (off-road gran fondo) format with timed segments a la MTB enduro racing, Grinduro typifies the new breed of friendly, inclusive but still competitive cycling events growing around the gravel scene.
For 2020 the UK edition is relocating from Arran to Wales - location TBC. But wherever it is, you won't want to miss it!
9. Cowal Way Chase - TBC July 2020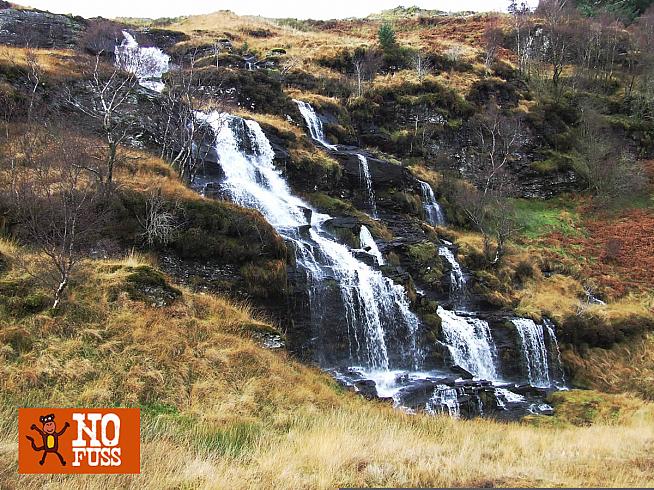 Based in the picturesque village of Lochgoilhead on the Cowal Peninsula, the Cowal Chase is a new event that takes in a section of the Cowal Way hiking path. Just 90 minutes northwest of Glasgow, expect dramatic views of lochs, glens and the Sruth Ban waterfall on a short but challenging course that tracks through farm and forest trails and rugged hillsides. At the finish line, drink in the views with a wee dram and keep an eye peeled for Royal Navy hardware - frigates and even the occasional submarine have apparently been sighted in the loch's waters.


10. Dukes Weekender - 12-13 September 2020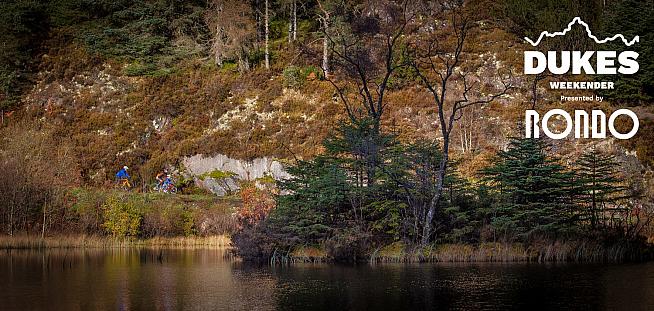 A weekend cycling festival based in the stunning surrounds of the Loch Lomond and Trossachs National Park, the Dukes Weekender centres around a 63km gravel-and-trail enduro. A gravel hill climb prologue on the Saturday is followed by five timed gravel stages on the Sunday alongside a family-friendly programme of cycling-related action. Accommodation is available from £25pp, and with kids' races and a pub night of film and chat with guests including Graeme Obree, it promises to be a memorable weekend's racing.
11. Three Peaks Cyclocross - TBC September 2020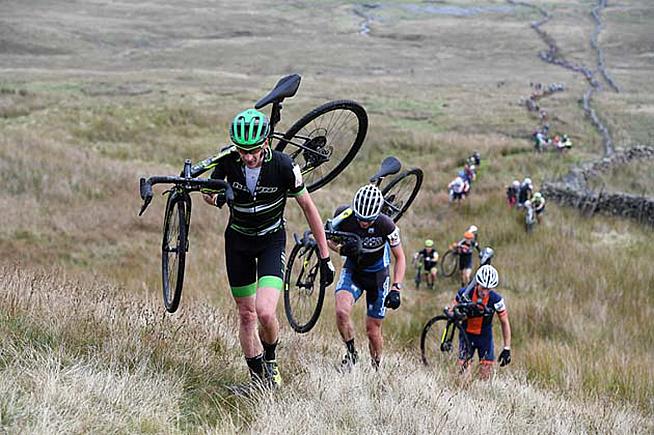 Now in its 58th year, the Three Peaks Cyclocross race lays claim to being the toughest and biggest 'cross event in the UK as well as the oldest. Dropbars only for this one (MTBs will not be permitted), as you tackle ascents of Whernside, Ingleborough and Pen-y-Ghent over a 61km course with a total of 1524m climbing.
As much as a quarter of the course (6-8km) is unrideable, so pack your walking boots and get ready to lump your bike over this iconic challenge in the Yorkshire Dales. Entries open June 2020.
12. Battle Gravel Autumn 100 - TBC October 2020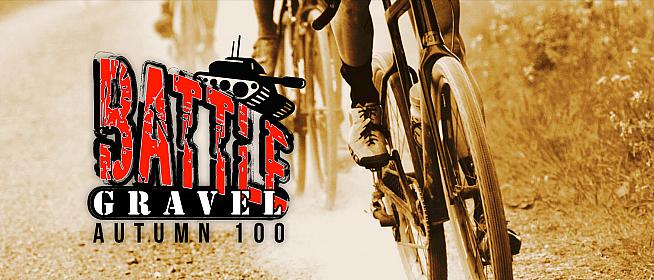 The Battle Gravel Autumn 100 is billed as "a dirt track celebration of the stunning countryside at the Winchester end of the South Downs." Starting in the Meon Valley at Soberton, the course passes the Battle in the Bowl race site at Matterley Bowl before picking up the trail of the South Downs Way.
Fully route marked, with support, feed stations, ride timing and finishers medals, the Battle Gravel Autumn 100 offers a perfect last long ride before winter... Or should that be first big ride of the 'cross season?
2 Comments