Just over a year ago I finished my master's degree, and the idea of going straight from a five-year degree into a full-time job with the same general atmosphere completely freaked me out.
With the excuse of not having taken a gap year before university, I took a job at Evans Cycles - fully intending to ride a bike as much as possible, whilst acquiring the most Gucci gear that they sold. Within a few months of working at Evans I realised I wasn't alone, with a group forming around riding as much as possible after finishing education.
Since we all ride to and from work as well as on our days off, we were approached by the own brand branch of Evans Cycles to test and model some of the new FWE Autumn/Winter range.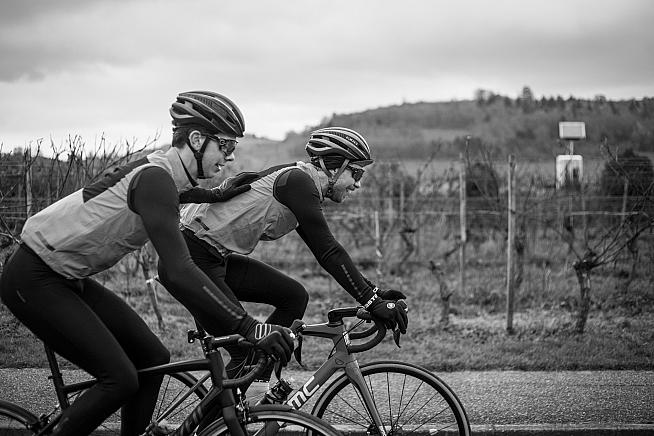 For those that don't know, FWE is Evans Cycles' in-house clothing brand. It's named after Frederick W Evans, the founder of the company in 1921. The kit is all designed at Evans' headquarters in Sussex and has been continually improved on with feedback from the many regular cyclists that work for the company.
With creative license we set out to ride around the Surrey Hills to get some nice photos and see how the kit handles sub 275 Kelvin.
Starting around Dorking we rode around some of the landmark areas, including Denbies, Polsdon Lacey and Box Hill - and of course, we made sure we stopped for food on the way to make the most of the day out.
Our café stop was at Polsdon Lacey, which had outrageously good festive food on offer, only made slightly awkward by a large Christmas party being held for the National Trust who seemed to be singing a cult-like version of The Twelve Days of Christmas.
The kit pictured includes the Coldharbour Bib Tights, Roubaix Long Sleeve Jersey, Kennington Gilet and the Coldharbour Gloves. Prices quoted are current sale prices.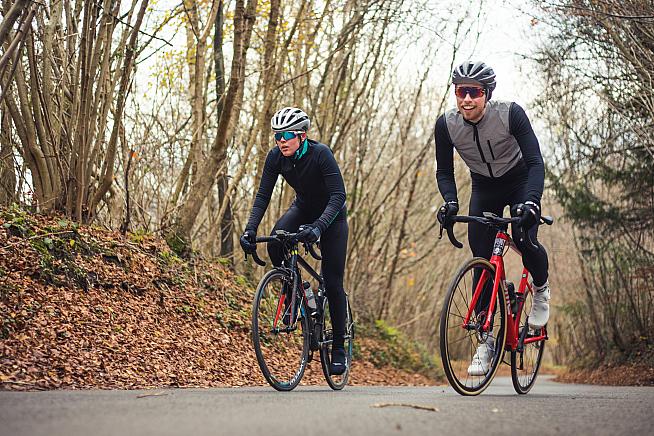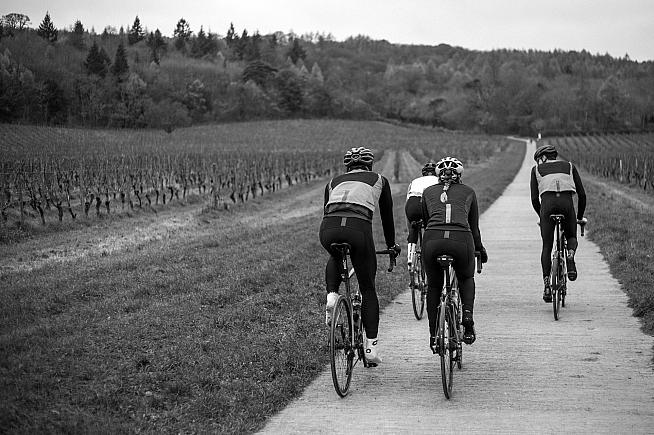 The Coldharbour tights (£49.99) are available in both men's and women's fit using Italian Technowarm Roubaix performance fabric. The cuffs of the ankle have a zip with a built in draft flap. Importantly there is reflective trim throughout.
The Roubaix long sleeve jersey (£39.99) is a warm thermal jersey which is fleece lined. It has the usual three rear pockets and zipped valuables pocket. Throughout there is stealth reflective trim.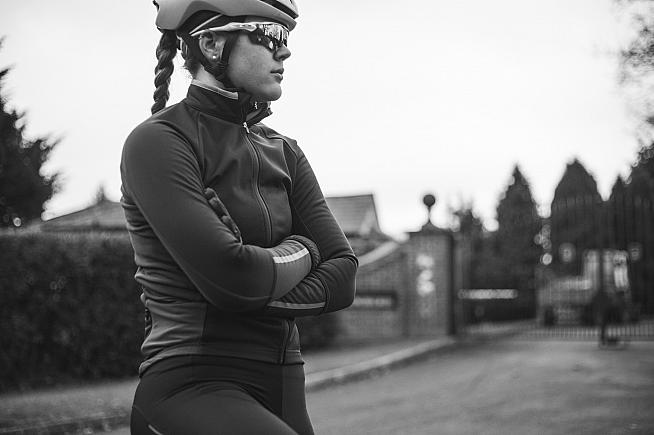 Izzy is wearing the Queen of the Downs Softshell Jacket (£69.99); a windproof, water resistant and breathable jacket that has drilled rear pockets and a zipped valuables pocket. This is also available in a King of the Downs men's version (£41.99).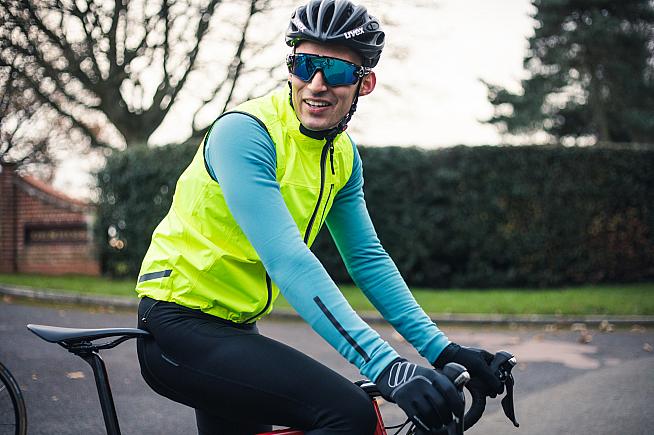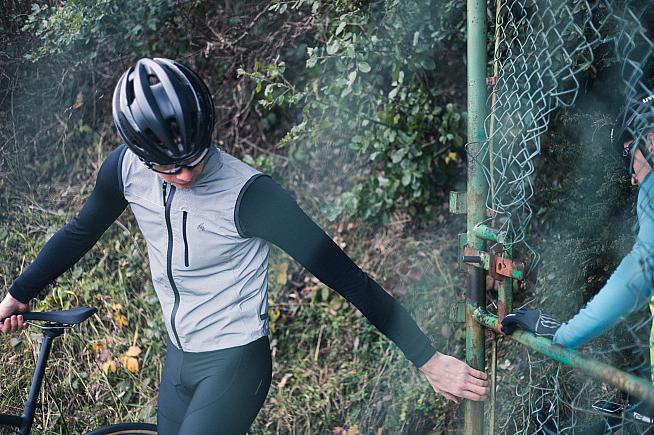 The Kennington gilet (£20.99) is available in hi-vis yellow and silver options. The silver variant comes with a mesh back due to the poor (as in non-existent) breathability, of the highly reflective silver material.
And finally, the Coldharbour 2.0 waterproof gloves (£20.99) have reflective trim and gel pads for daily use.
Obviously, I am going to be incredibly biased if I were to tell you how amazing the kit is, so all I can recommend is that if you're a new cyclist, or even an experienced rider who needs an extra layer for the cold months, check out what this new FWE range has to offer.
View the full FWE range at www.evanscycles.com.
0 Comments