Strava, the social network for athletes, have launched their 2017 annual report - with some interesting stats emerging from over one billion activities logged over the past 12 months. 
UK cyclists have been busy over the past year, with 31 million rides covering an impressive 904 million km.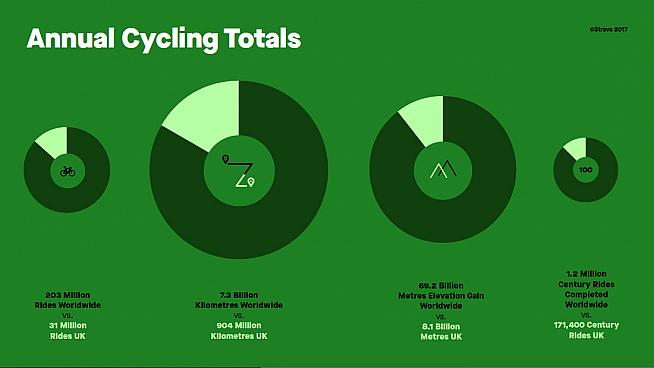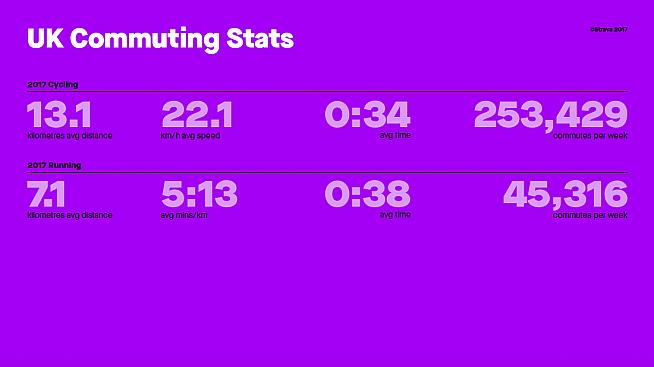 As you'd expect, London tops the charts for most activities. Nearly 5 million bike rides logged in 2017 places the capital well ahead of nearest rivals West Yorkshire and Manchester on around 1 million apiece.
Many of those activities were commutes: across the UK, 253,429 people getting to work by bike each week. The average commute was 13.1km with an average speed of 22.1 km/h. In central London at least, it seems a safe bet that cycling is the fastest way of getting around.
London also hogs the podium for most popular segments. Regent's Park comes out top with 2,039,575 attempts in the past year. There's a new entry from Herne Hill Velodrome, which slots into second spot with over 1.7 million efforts - an impressive result, and testament to the historic 1948 Olympic venue's rehabilitation in recent years.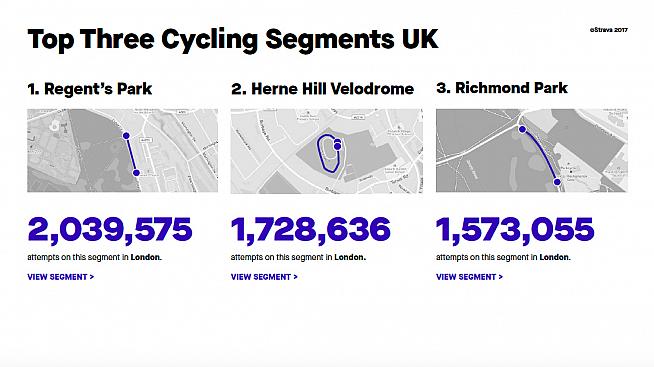 The stats by region make interesting reading, at least for Strava's more competitive users... When it comes to pure speed, this year it's the cyclists of Ceredigion in Wales who take top spot. Their average speed of 33.5 km/h narrowly pips Ballymena (33.2 km/h) to the prize.
Welsh cyclists also take top spot for most climbing per ride, totting up an average 685 metres elevation, while cyclists in Stirling, Scotland spend most time on their bikes with an average duration of 1:38 hrs in the saddle.
For the longest ride distance, it's a clean sweep for Northern Ireland with Ballymena (51km), Magherafelt (50km) and Armagh (49km) sugesting a strong club cycling scene in Ulster - either that, or some very long commutes...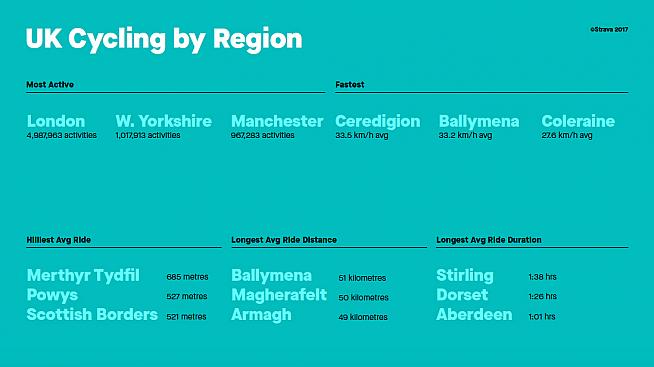 As for the gender divide, men are still racking up more distance than women (at least on Strava): an average 829km for men compared with 425km for women cyclists over the year.
But dig a little deeper to average ride duration and there's very little difference; 1:30 hr for men against 1:26 for women.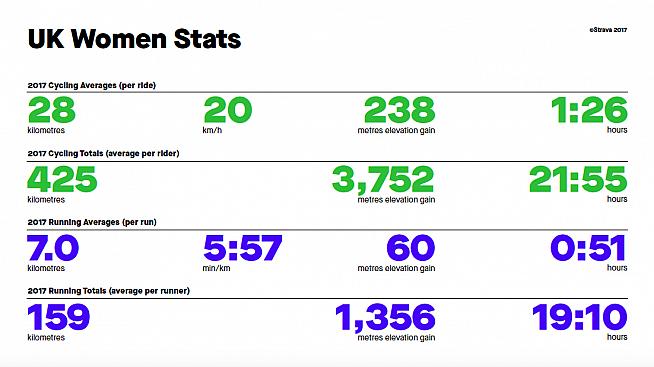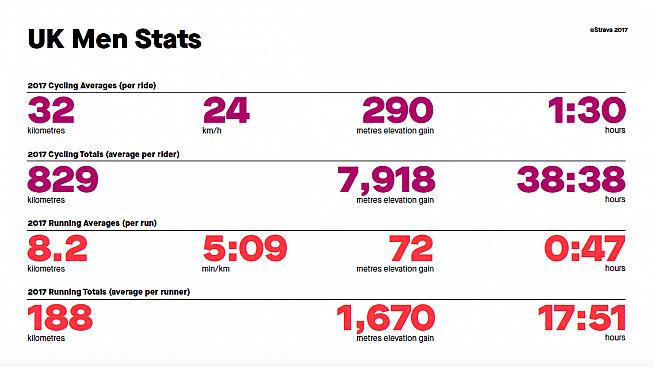 And finally, Strava have analysed activity names to collate the most popular food and drinks name-checked by users. Care to have a guess at the top three?
Yep, you've probably got it... the athlete's holy trinity of coffee, cake and beer make up the podium: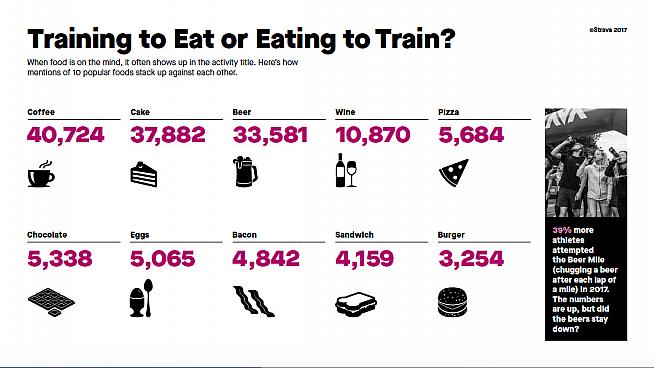 Andy why not? After all that exercise, you've earned a proper reward!
Strava is a fun and free social network for athletes. Visit strava.com to get involved - and don't forget to join the Sportive.com Strava club!
0 Comments