A gang of disgruntled farmers armed with sticks attempted to disrupt this year's Tour O The Borders sportive.
Four men carrying drain rods blocked the cyclists' path in protest at road closures during the popular annual event. Some participants claim the men tried to stick their rods into the spokes of passing bikes. There are unconfirmed reports that at least one cyclist fell off his bike and was injured during altercations.
The self-described ringleader of the protesters, farmer John Marshall, has denied allegations of violence, saying that he and his associates were assaulted by cyclists.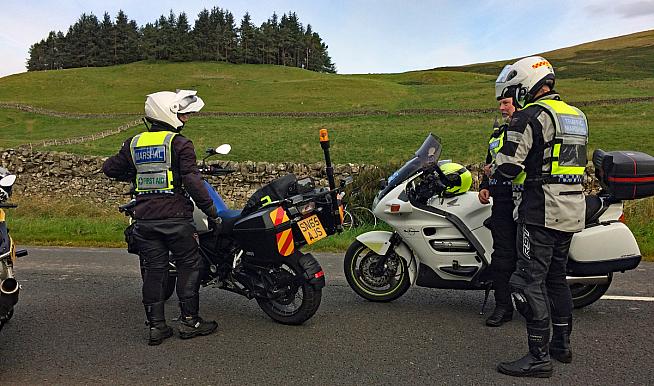 Two thousand riders took part in the Tour O The Borders with only a small number affected by the protest. Our reporter Abby didn't encounter the farmers, and not all of those who did were delayed for long. Video footage from one rider shows cyclists slowing down and passing between the men unhindered.
The farmers were protesting at the sportive interfering with their work during harvest time.
"The other thing is that they were racing," Marshall said of riders in the Tour O The Borders sportive.
"It's supposed to be a 'tour' and it even says on the pamphlet 'this is not a race'. If they were just touring they would've been able to stop and have dialogue."
Marshall claims the sportive disrupts local people from going about their business one day each year and is a waste of police time.
A police investigation into the incident has started.
Read Abby's report on the Tour O The Borders sportive
The Tour O The Borders returns on 2 September 2018. Pre-register here.
0 Comments