This looks interesting: the Maratona dles Dolomites is partnering with Zwift to run their first ever eFondo this Saturday 25 March.
"Let's try to imag(in)e that the Watopia Pretzel course is a short version of the Maratona dles Dolomites - Enel," say the organisers rather hopefully. It's a tough ask - I do my Zwifting in the garden shed, where the sound of seagulls shitting on the roof doesn't exactly conjure images of the Dolomites.
But try to suspend your disbelief, because there are prizes:
"From those that finish, we will be drawing (at random) one user that will win two entries for this year's Maratona. A host of other prizes will also be available sponsored by our partners Castelli, Selle Italia and Kask."
The Pretzel course is about 72km long and features a couple of tough on-screen climbs. If you've tried Zwift before, you'll know that virtual climbs can be almost as painful as the real thing; if you haven't, I'd say this is the perfect time to give it a shot.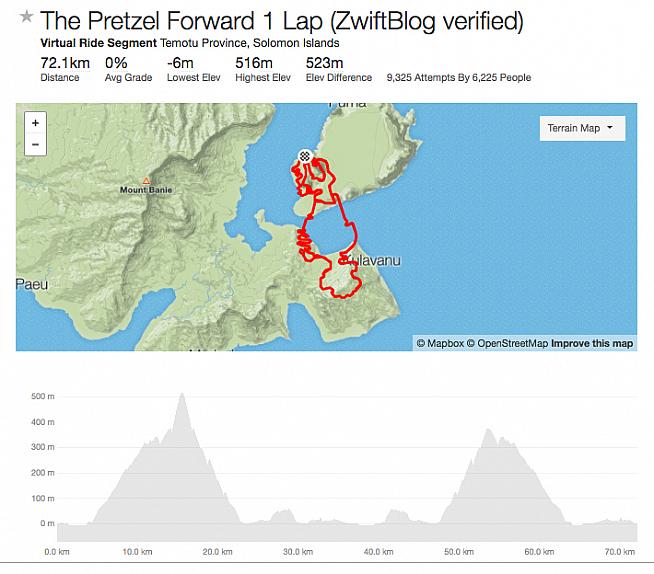 The ride rolls out at 10:30 CET which is 9:30am UK time. And there's no need to get up at dawn, crowd into a packed starting pen, or even change out of your pyjamas.
Come to think of it, this could really catch on...
For more on the eFondo visit www.maratona.it.
The real Maratona dles Dolomites takes place on 2 July 2017. It's sold out, but from 6pm this Thursday 193 extra places will be released at a higher price, with a cut going to charity. Click here for details.
0 Comments