A third participant death in three years cast a shadow over yesterday's RideLondon-Surrey 100 sportive. Robin Chard, 48, from Bicester suffered a heart failure about 25 miles into the event at Kingston in West London. A statement from the organisers said: "Although he received immediate treatment from fellow riders and medical personnel at the scene, he died later in Kingston hospital."
Almost 27,000 people took part in the event, which follows a loop on closed roads out of London into the Surrey countryside and then back again to a finish on The Mall.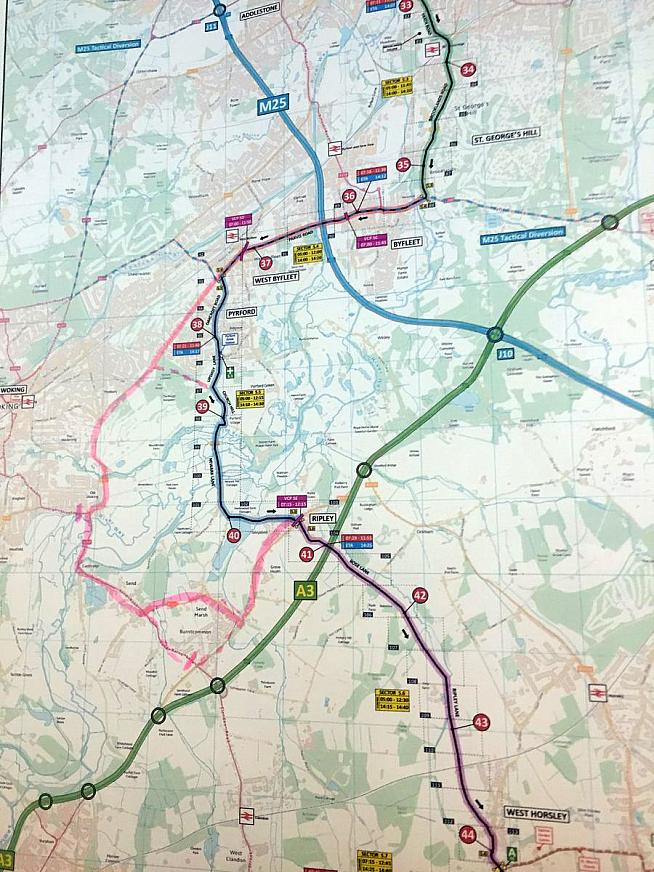 Like many participants, Mr Chard was riding the sportive in order to raise money for charity. His wife, Vickie, said: "Robin was doing something he loved to raise money for Cancer Research UK, a cause that was very important to him after losing his father, his mother's partner and my mother to cancer.
"I'd like to thank everyone who has helped and supported Robin and me, especially the event stewards, the event team and the amazing staff at Kingston hospital."
Earlier in the day two separate accidents involving amateur cyclists caused the course to be diverted and the pro race to be delayed for half an hour while the course was cleared.
One rider was seriously injured after hitting a tree, while a second accident also required air ambulances to be sent to the scene. Riders faced long delays while emergency services attended the scene of the accidents. Immediate diversions were put in place, but there were still amateur riders on the course when the pro race started. The pro peloton, including freshly crowned Tour de France winner Chris Froome, was called to a halt for 20 minutes while roads were cleared.
Organisers said a total of 33 riders were hospitalised on the day. Most of the casualties have now been discharged but seven remain in hospital, three with serious injuries.
The pro race was won by Belgium's Tom Boonen.
Read George Pickering's report on the 2016 edition of RideLondon-Surrey 100.
0 Comments