We all know that cyclists can put a good dent in a buffet after a long ride - but a new study suggests that endurance cyclists could in fact process more carbohydrates than previously thought.
Before you reach for an extra donut, the study relates to carefully formulated nutrition products designed for use during intensive exercise of over two hours.
The research, commissioned by Science in Sport and published in the Journal of Applied Physiology, set out to test carbohydrate oxidation, gastrointestinal discomfort, and exercise capacity when taking on carbohydrates in liquid (drink), semi-solid (gel), and solid (jelly chew) forms as well as a combination of the three.
Researchers tested a feeding strategy where athletes consumed 120 grams of carbohydrate per hour - 33% higher than the current recommended intake of 90 grams per hour.
The results, say SiS, will "change the future of sports nutrition" with significant implications for endurance athletes.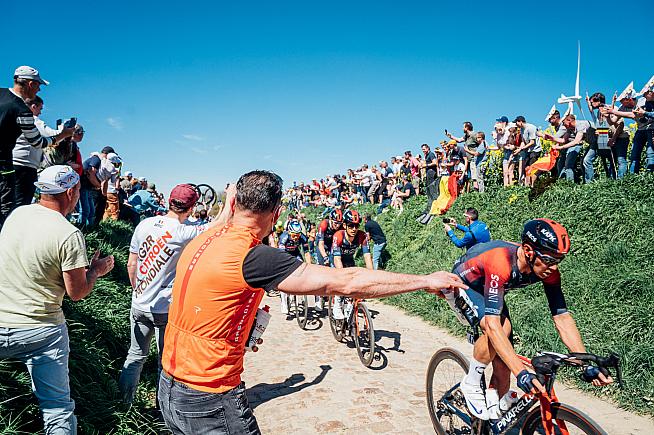 The study involved nine male subjects who undertook cycling tests using SiS Beta Fuel - the same product range that powered Chris Froome's famous 80km solo ride on Stage 19 of the 2018 Giro d'Italia.
Designed for use during prolonged exercise of over 2-2.5 hours duration, Beta Fuel combines glucose and fructose to deliver maximum carbohydrate absorption. Science in Sport say this combination increases the carbohydrate oxidation rate to over 1.5 grams per minute, compared with 1 gram for glucose based products.
The study found that athletes can tolerate 120 grams of carbohydrate per hour to promote high carbohydrate availability during exercise, and that this can be achieved through liquid, solid, semi-solid ingestion or co-ingestion as a mixture.
When measuring the amount of carbohydrate consumed that was being used for energy, the athletes in the study were using over 1.5 grams of carbohydrate per minute.
Even after three hours of sustained effort, 50% of energy used was from the Science in Sport Beta Fuel, with no cross-over from carbohydrate to fat usage taking place.
Moreover, say SiS, all of the athletes tested reported no stomach upset, and individuals displayed some of the highest rates of carbohydrate oxidation ever reported in scientific literature.
"This study changes everything we thought we knew about high carbohydrate and endurance nutrition and how to fuel winning performances," says Stephen Moon, CEO of Science in Sport PLC.
"Born out of elite need, Science in Sport has delivered a superior product with world-leading science. We can now educate endurance athletes on how much carbohydrate intake they should really be aiming for, which completely changes the game for performance potential in endurance racing and redefines limits in an unprecedented way. This is the future of endurance fuelling."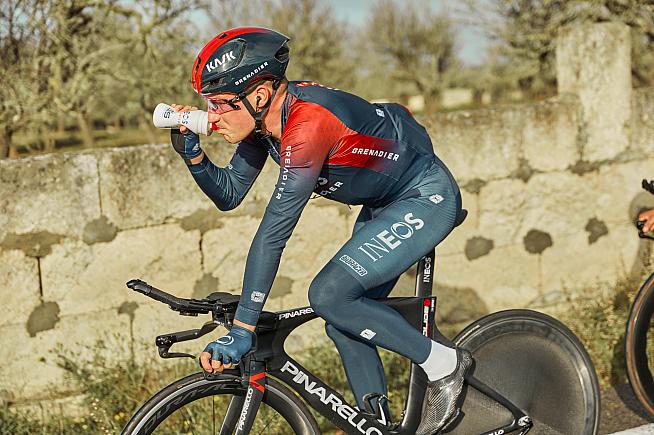 Professor James Morton, Director of Performance Solutions at Science in Sport, added: "We are hugely excited by the results provided by Science in Sport Beta Fuel. Our data suggest that endurance cyclists can consume up to 120 grams of carbohydrates per hour with no reported symptoms of gastrointestinal discomfort.
"Considering that we observed no differences in carbohydrate oxidation between liquid, gel, chew or a combined approach, the SiS Beta Fuel range can be tailored to an athlete's individual fuelling preferences. There is no doubt that this highly flexible and functional fuelling strategy will lead to improved performances for all endurance athletes."
For more information about the Science in Sport Beta Fuel range, visit: www.scienceinsport.com/betafuel.
0 Comments