Red Bull Timelaps returns on Saturday 30 October for a fifth edition of the world's longest* one-day time trial.
The live event at Goodwood Motor Racing Circuit is now sold out, but for a second year running Timelaps will also run as a virtual challenge on Strava.
Endurance cyclist, Chris Hall, has competed in a number of Red Bull Timelaps events both solo and as a team. Here he shares a few tips for surviving - and enjoying - an ultra endurance bike ride like Timelaps.
If that tempts you to give it a go, team entries are still open until 27 October.
To register free of charge, head over to www.redbull.com/gb-en/events/timelaps.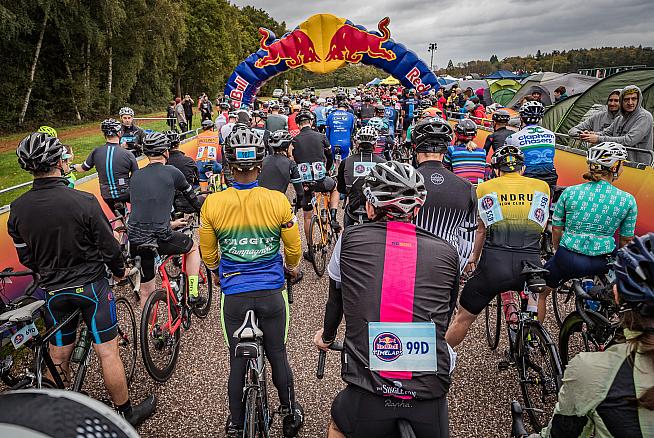 *Red Bull Timelaps takes place the night the clocks go back, so manages to fit 25 hours into a day.
Chris Hall's Top Tips
1. Stay Safe
I think that my number one rule for endurance challenges is actually pretty simple. Stay safe.
The thing with these kind of challenges is that you have to be prepared for the unexpected, and be prepared that things can go wrong or be out of your control. In twenty-five hours of cycling you will experience many different things, some you can predict and some you can't so you need to be prepared for anything. Start with the things that you can prepare for and get your kit list organised!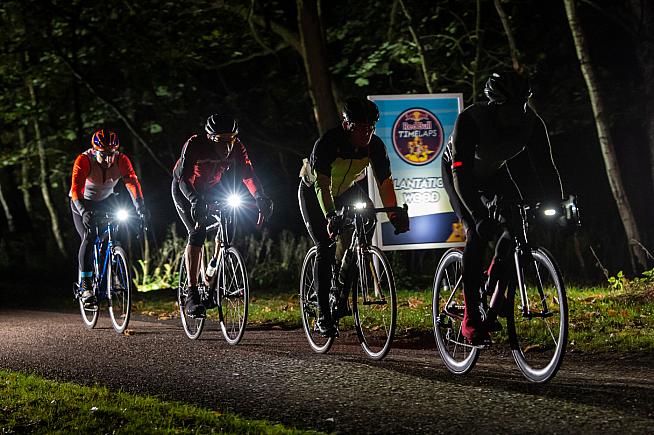 With a large part of the event in darkness hours a great set of lights is indispensable. Make sure they are fully charged and take your charger with you in case they need a top up during the event.
Fit back-up lights to your bike so if your main lights fail you can switch to a second set - being plunged into complete darkness mid-lap is no fun, can cost you time and is dangerous.
2. Bring multiple sets of clothing for every weather condition.
Even if the day is warm it will feel cold overnight, and as tiredness sets in you can feel even colder than conditions suggest. Changing into clean dry shorts and a fresh pair of socks is as good as a quick power nap for making you feel refreshed.
(Sportive contributor Eoghan can attest to this - on the Trans Alba Race in 2019 he forgot to pack layers, and resorted to buying an emergency pair of women's tights to stave off hypothermia on the north coast of Scotland.)
3. Have a plan B
Planning ahead is critical so you know exactly what to do in every scenario. When you are tired your decision-making abilities go out the window, so in having your back-up plan ready you don't need to think, just switch to your predetermined plan. It's always so important to have a Plan B and at least a Plan C just in case too.
Listen to your body and be flexible. If there are ever points where you feel like you are tired whilst riding to the point you may fall asleep (believe me it does happen), those are the times where you need to stop, have a power nap or get some caffeine or food in your system. Even if it means slipping behind on your schedule, you may find that getting some rest or topping up your energy levels pays off with faster lap times.
4. Be in the moment and enjoy yourself
With so much going on and the pressures of competition, it's easy to lose sight of why you are there.
Remember, we choose to challenge and push ourselves, so enjoy the experience and the moment!
0 Comments