For many riders it has been quite some time since you've turned the pedals at a high cadence just inches from the wheel in front and from the elbows to either side.
A combination of no events or racing during lockdown and the advice to ride in small groups, plus the increasing amount of time spent riding indoors on Zwift, has left many riders rusty when it comes to group riding.
But when a simple touch of wheels can bring down a whole group (see the first stage of this year's Tour de France for example) it's crucial to keep in mind some key things in order to ride safely with other cyclists.
Here we share some of our top tips for the return to the bunch, entry to the peloton if you're training for your first sportive or even just a return to weekend club runs.
1. Communicate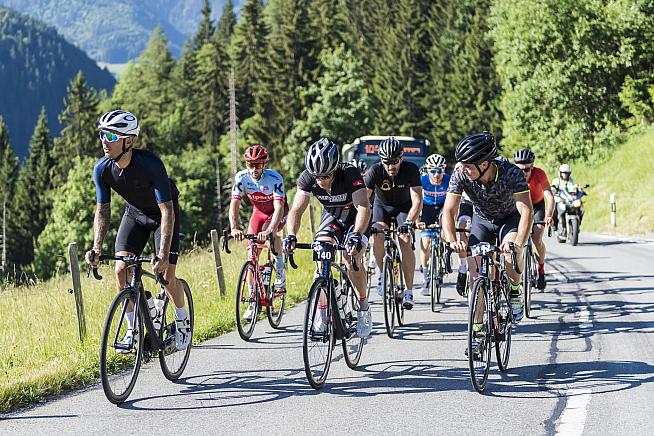 When you're riding on your own there's no need to point out potholes or shout if there's a car in front or behind to be aware of. But don't forget when you return to the group ride that it's both etiquette and important for group safety that you should point, shout out, communicate any dangers, obstacles or other road users to be aware of.
Car up for cars ahead, car back for cars passing from behind, gravel and potholes, horses, corners. Pointing out every pebble may become a bit much but make sure you keep your fellow riders aware and safe.
2. Accelerate steadily (unless you're attacking!)
If you're in the position where you're taking turns to set the pace on the front, remember that everyone hates the rider who turns up the speed rapidly when they hit the front only to burn out pretty quickly after, slowing the pace once again.
The trick is to gradually pick up the pace as you hit the front to the pace of the group and then hold it for the duration of your turn on the front. You'll save energy in the long run and also save friendships with those behind you by not causing splits in the group.
3. Ride the hills at your own pace
It is easy to get swept up in the enthusiasm when hitting the hills as part of a group at a sportive or even just a long day out in the saddle with a bunch of friends. Remember to not burn your matches too soon in the day by trying to follow the fastest riders up every climb. The front group will either ease up over the top to roll and let others regroup or there will likely be another group behind if you're riding a sportive.
There's always someone who will want to put the power down - let them do their thing and pace your own ride.
4. Shift yourself forward as you stand up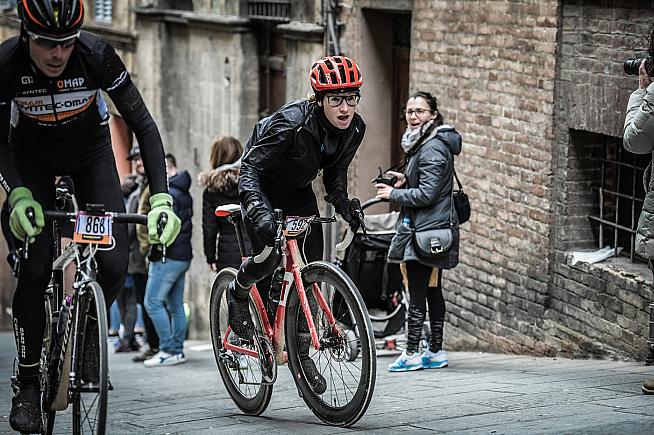 This one is something that you may never have even realised you do, but may well have had the displeasure of seeing the wheel in front of you suddenly drop back to be alongside your front wheel, dangerously close.
This typically occurs at the start of a climb, when the rider in front of you gets out of the saddle without being conscious of letting their bike drop back as the pace slows. This often causes havoc behind as riders each drop back individually or move to the side causing others to move too.
The simple fix: just shift forward when you get out the saddle and keep the power on the pedals to ensure your pace doesn't slow significantly.
5. Brake considerately
When you're out on your own there's little need to worry about braking late and hard to avoid dangers or make corners. However, when this is done in a group it becomes dangerous as things are very unpredictable for the riders behind you.
The answer, feather the brakes a little more than when you're on your own and avoid any sudden slamming on. Ease into braking where possible and if you need to brake suddenly, communicate it with a shout 'braking'. This should help to avoid any mishaps or trouble behind.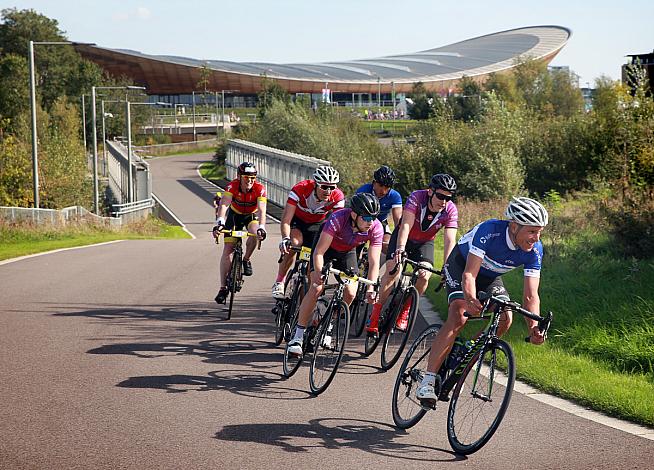 6. Ride close, but safe
Getting used to riding just a short distance behind the wheel in front to benefit from the draft as much as possible takes some time, even if you've been riding in groups for years. The same goes for riding shoulder to shoulder with riders at your side.
Gradually get yourself used to this again by easing back to a normal distance behind or alongside, rather than trying to get right back on the wheel in front from day one as you'll only get caught out through a lack of concentration not being used to it. The result being a touch of wheels - something everyone wants to avoid.
If you want to tackle an event and structure your training with the help of an experienced coach to get the most out of your performance, get in touch with Blackzone Coaching.
0 Comments