As darkness sets in ever earlier and the weather becomes less inviting each weekend, there is no denying that winter is tightening its grasp upon us and changing the way we all train.
Though some may insist that winter training is simply a case of gritting your teeth and committing no matter the conditions outside, it is actually a brilliant opportunity to take stock, set new goals, try different workouts and adapt to the realities of winter training to truly be at your best by the spring.
Here are a few tips to help get you in the mood for riding out the winter - and come out stronger for the new season.
Set Yourself Targets
Whether you normally focus upon being race sharp for a big summer sportive, or simply getting fitter for those local hills, setting yourself clear targets for next season are the most productive way of creating a suitable winter training plan.
Firstly, if you have spent the best part of the year training hard or riding a great weekly mileage, it is best to reward yourself with a break of some form; either off the bike entirely or a far more leisurely approach to cycling altogether.
For some cyclists, this could mean venturing off-road; cyclocross, gravel and mountain biking are a great way to keep in shape while exploring a whole new world of trails on your doorstep.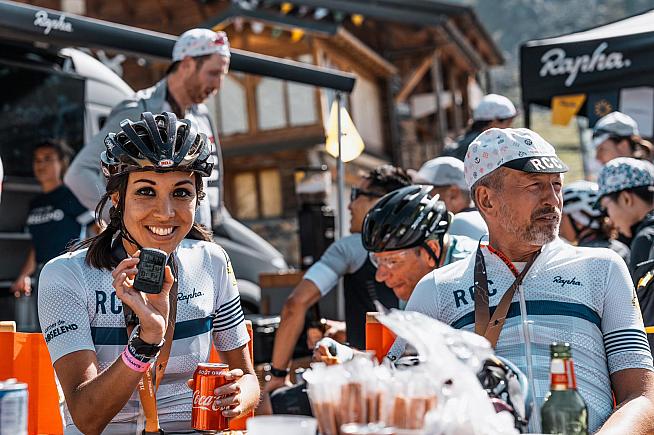 Winter is also a chance to ease back with a brew and check out our sportive calendar for 2021. From the Spring Classics and La Marmotte on the continent, to UK epics like the Dragon Ride, you'll find plenty of rides to look forward to.
Once you have rested up and considered your targets, it is then time to begin understanding what needs to change in order to reach them and how your training will facilitate this.
Evaluate Strengths and Weaknesses
Always last up the hill? Slow to accelerate? Unable to keep up once someone puts the hammer down? Whatever your weakness might be, understanding what the source of the problem is will allow you to begin training productively in order to remedy it.
You might need to lose weight to climb faster, work on your core strength to help hold a better time trial position or simply spend more hours in the saddle to cope with the long summer rides we are already dreaming of.
Do not let this process be entirely negative though; reflect upon what has improved during the last year, and consider which types of training you have both enjoyed and benefited from most.
All of this provides you with direction, as well as the ability to track your progress throughout the winter period, adapting training the entire time as you move closer to your goal.
Indoor vs Outdoor
Not everyone is blessed with the steely fortitude to head out in sub-zero conditions, rain or even have the free time to ride before the sun goes down on another day. Indoor training is a fantastic tool in this respect, allowing you full control over your training and helping to reduce any of the so-called "junk miles" which can overpopulate your workout plan if not careful.
Knowing that you can jump on the turbo trainer for a productive 45mins each day can help reduce the pressure and strain of trying to get all your riding done at the weekend. Training more frequently and with a goal driven purpose is one of the greatest benefits of being able to train indoors.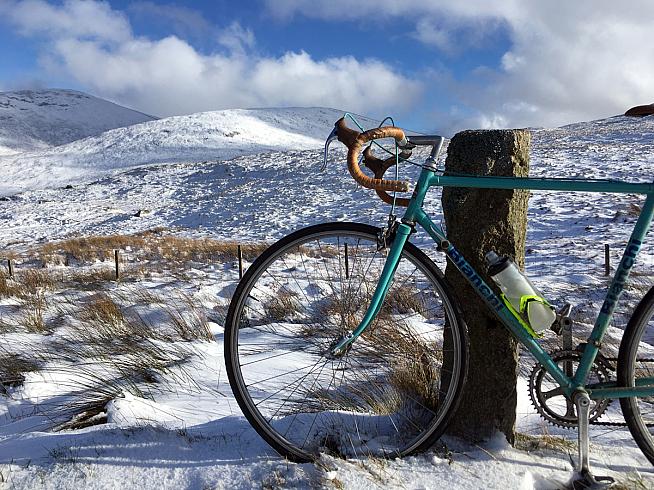 Of course, for those who are seeking to build greater endurance and need to spend far longer in the saddle completing easy rides, outdoors is going to be the place you want to do this.
These long rides need only be once or twice a week during winter, but allow for the building of base endurance, as well as facilitating the practice of cornering, descending and much more in regards to road craft.
Consistency
However your training plan may end up looking, it will never generate the full potential of your efforts if you do not remain consistent throughout it.
Winter is not always a motivating period to be encouraging you to sweat out a gruelling turbo session or wrap up for a three hour ride in the country, but committing to the demands now will make future rides easier and your goals more enjoyable as a result.
Be realistic with the time you can set aside for training each week. Don't try to cram too much in as it can contribute to the chances of injury, illness and simply prove to be a deeply unmotivational experience.
Whether you end up using your commute for extra mileage, lunch for a quick HIIT session or head out for an hour after work, make sure that the time you know you have for cycling is always utilised with your overall goal in mind.
Mix It Up
This time of year is also a great time to indulge in other pursuits you may enjoy, often those which get pushed to one side due to training or racing during the summer months. Swimming, running, weight training, skiing or even mountain biking are all great alternatives to provide a fresh change of scenery, while still contributing worthwhile workouts to your training plan.
Looking at other activities is also a chance to see how your identified weaknesses could be developed in ways which cycling might struggle to facilitate as effectively. Perhaps build some strength with weight training or focus upon bike handling skills by tackling your local off-road trails.
To learn more about winter training and how a structured plan can help get the most from your time spent working hard, get in touch with Blackzone Coaching today.
0 Comments