Have you considered working with a cycling coach to add structure and expertise to your training?
If you're training for a target event or building up to a specific goal, then the benefits may seem obvious, but for others just enjoying your riding it may not seem that beneficial.
We've teamed up with Kevin Henderson, Head Coach of Blackzone Coaching, to share insight into a range of topics around training and coaching to help you improve your riding, or understand more about how a coach will help you get stronger and faster on the bike.
Meet Kevin
Kevin Henderson heads up the team at Blackzone Coaching, Glasgow-based cycling and triathlon coaching experts, and himself has an extensive background in road cycling. Having represented Scotland internationally, Kevin went on to medal at the Scottish Sprint Triathlon and Standard Triathlon Championships in 2011 and has since competed in several IRONMAN events, expanding on his endurance base and passion.
Balancing racing with over 20 years' experience in the fitness industry, Kevin is also an ambassador for TrainingPeaks and an expert in using their system.
Here are Kevin's top three benefits of having a cycling coach:
1. Expertise
Put simply, as your coach we know how to help you become faster and stronger, and can objectively build a training plan around your daily life to help you achieve your goals.
Having the added expertise of a cycling coach on your side is hugely advantageous. A qualified coach is trained and educated in the world of coaching and physiology, and in understanding how to make an athlete perform better in their chosen activity. Add that to the level of personal experience and you've got a strong combination to allow the coach to fully understand the athlete and their needs to be able to improve.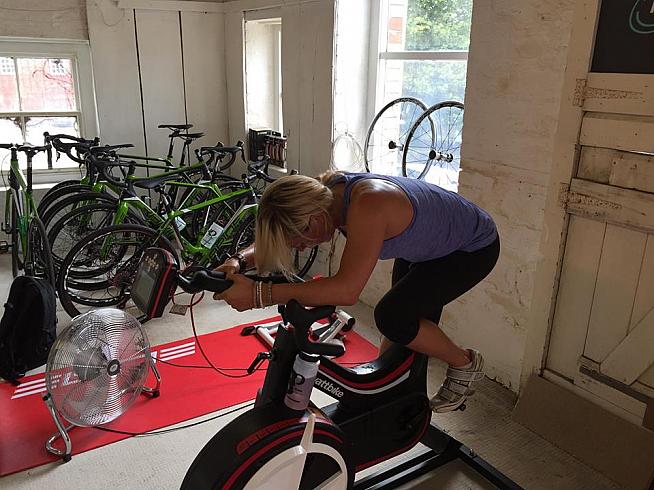 A good coach does not stop at just prescribing coaching plans, we strive to develop a working relationship with each rider to fully understand the demands of your personal life and how that can impact training and their body through stress and fatigue for example.
We can then continue to refine and customise a rider's training plan around the obstacles that life throws at you, and maintain a plan tailored specifically to your needs.
2. Motivation
We've all been there - lethargically getting kitted up, struggling to motivate yourself to get out into the cold or wet weather, and really not feeling like doing the hard efforts you'd planned to do today. But when the direction comes in from an authoritative figure who's telling you what you need to do, and the reasons why, then naturally you have more motivation to get it done.
Simply speaking to your coach when you're low on morale and motivation is also a great way to energise or motivate yourself when it's tough. A few wise words in the ear go a long way, and help you reap the rewards in the long run having put the hard miles in when required.
3. Goal Setting
There always must be logic when setting any goal, with specific, measurable and achievable targets being some of the key points to consider. But at the same time your goals should push your limits and drive you to improve in your discipline.
Setting targets on your own is the first step, but this can be done more specifically and objectively with the input of your coach who knows what you're capable of achieving within the boundaries of your life around training, but also what will test you and require effort to achieve - otherwise what's the point of training!
So instead of aiming to finish the Etape du Tour, let's focus on finishing the ride in under 6h30, or instead of training to get better at time trialling, you should set yourself a goal of a fixed new PB time, and one that together we can build a training plan around to reach and smash this.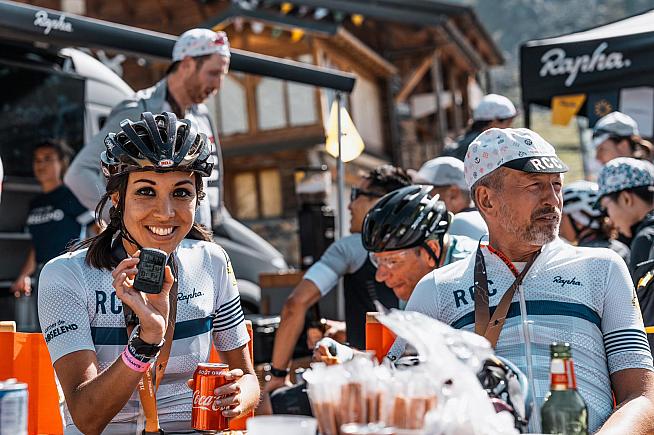 These are just three of many reasons why a cycling coach could help you improve.
If you're interested in finding more about how Kevin and the team at Blackzone Coaching can help you progress towards your goals, or to help you simply get stronger on the bike, then get in touch with Kevin and the team today.
0 Comments