It has been a couple of weeks since we went into semi-lockdown, and most of society now seems to 'get it' that we need to socially isolate to prevent further spread of covid-19.
Thankfully, the UK government recognises that exercise is just as important to mental health as it is to physical well- being, so we can still go outside for exercise. Personally, I find it very difficult to imagine being cooped up for several weeks, with no chance to escape on two wheels in to the fresh air.
Fortunately, most elements of the cycling world are already doing their best to help mitigate the restrictions that are being imposed. For example:
• Big brands such as Rapha are using their clout to run group rides on the all-conquering Zwift platform.
• Sportive organisers are stepping up too, with UK Cycling Events recently launching their Ridgeway Rouleur Virtual Challenge and multi-day specialists Haute Route bringing a 3-day stage race to Watopia.
• Evans Cycles, perhaps in an effort to rekindle favour following their ill-judged attempt to cash in on the pandemic by raising the price of turbo trainers, has reopened several stores. Whatever your view on their motivation, it is clear that access to bike stores will help some key workers remain mobile, especially in the larger conurbations.
• Anna Glowinski is fronting Cycling UK's "An Audience With...." series which kicked off at 8pm on April 8th
• Purveyors of fine cycling experiences such as Dave Walsh at Bike Breaks Girona Cycle Centre have temporarily moved their weekly 'Shop Ride' to Zwift.
There's so much positivity going on that, after signing up as an NHS Volunteer Responder (because cycling is a luxury and protection of life is a duty), my thoughts turned to how my own business could help fellow cyclists in this time of need. As with most initiatives, there is usually a 'gap' that has been overlooked and I think that there is in the efforts that are being made.
The number one assumption that I am seeing seems to be that a turbo trainer is necessary if you are to survive lockdown with fitness levels intact. It's then followed by another prerequisite that you want to go online or otherwise use some form of technology with your turbo trainer. I'm not saying that tech isn't very useful, but are virtual turbo sessions really all that's on the menu? I think not!
Instead, I think that advice should also focus on how to get the most out of the reduced amount of time that you do have available, as much as the tools that can be utilised. So here's Sportive Cycle Coaching's Tapas Trainer Menu for the current climate.
The Menu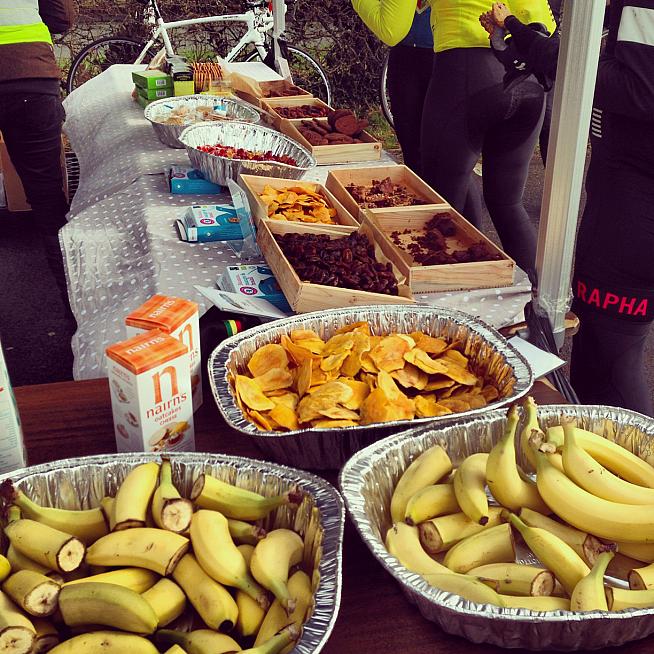 Dining Notes:
• Unless otherwise specified, dishes can be served on a bed of turbo trainer, rollers, or tarmac.
• Allergies or medicinal needs such as gravel or dirt should be considered before dining.
• Always consume the dish while warm(ed up).
• Season with fresh air and sunshine to maximise the sensory experience.
• Portions are per person, not suitable for sharing or bulk purchase.
• Ask server for advice on labelling abbreviations such as FTP, CP20, RPE, HRmax if you are unclear.
• Do not try to eat all of the dishes in one sitting (week) or consume the same dish on consecutive days. Think of them as treats, as you would chocolates!
Additional Advisory Notice
In this period of high potential for the overload of precious NHS capabilities, it is quite clear that needing medical assistance after 'going for a bike ride' would be looked at in a very dim light. All riders must therefore take their own precautions, balancing the need for exercise against the risk of becoming an unwanted drain on limited services.
Some hospitals are also believed to be considering the need to act on a crisis management footing. If that is the case, then they would be unlikely to be offering 'normal management' of musculoskeletal and medical health issues. As such fractures, ligament injuries, dislocations or other relatively minor cycling mishaps might be treated conservatively at best, or not at all if the hospital is at its limits. Training at home does, of course, mitigate most but not all of the risks. Accidents can, and do, happen at home often because the casualty is overly familiar with the environment.
Medical guidance is also that the effectiveness of the immune system against viruses is significantly affected after high intensity training sessions, in comparison to a normal training programme. Accordingly, all of the items on the following menu are at threshold levels or below. To further protect riders during this time, the following should be observed:
• Abstain from intense training sessions in the event of fever, or within 8 days following a flu (fever, chills, myalgia, rhinitis, etc.).
• In the event of any suspected clinical sign of Covid-19 (i.e. fever, fatigue, dry cough), rest is absolutely imperative and any intense physical exercise is strictly discouraged.
Tapas 1: The Cadence Triple Spin Up (80 Mins)
A dish designed to improve the rider's ability to ride at higher cadences. Lightening the gear being used every minute lowers the force per pedal stroke that the rider can apply but the overall speed is compensated for by the increased rpm. This dish is very useful for riders that usually try to push a big gear most of the time as this style will ultimately hold them back or increase the likelihood of injury.
Cooking Notes:
1. 15 min warm up with a few digs to get the circulation going
2. Ride for 1 minute at 75-85 % of FTP or CP20 speed @ 90-95 rpm
▪ Drop down 1 gear, ride for 1 minute @ 75-85 % of FTP or CP20 speed @ 95-100 rpm and maintain power output
• Drop down 1 gear, ride for 1 minute @ 75-85 % of FTP or CP20 speed @ 100-105 rpm and maintain power output
▪ Drop down 1 gear, ride for 2 minutes @ 75-85 % of FTP or CP20 speed @ 105-110 rpm and maintain power output
3. Recover for 3 minutes
4. Repeat phases 2 & 3 twice more
5. Cool down, relaxed spinning for 10 minutes
Taster's Notes:
Take a note of the gear length that you were using in the final 2 minutes of each block. As fitness and technique improve, try to gradually lower the gear lengths that are used and compensate with higher rpm, or increase the number of gear drops from 4 to 5 to 6.
Tapas 2: The Hill Reps (75 Mins)
This dish is intended to be served al fresco and advance notice is needed if the diner prefers to consume it from rollers or turbo trainers. It is a very useful portion for those that want to improve leg strength. Equally, the use of locallly-sourced hills will assuredly enable the diner to make progress up the inevitable Strava segment, or to define his/her own segment to match it.
Cooking Notes:
1. 20 min warm up riding out to a local hill of 1⁄2 to 1 mile in length
2. Use the big ring with a low gear (large sprocket) and ride for 3 minutes (or to the top of the hill if <3 mins) before returning to your start point. A medium, controlled heat (effort) level should be used, rather than full gas.
3. Climb the hill again on the big ring, but this time using one gear higher - i.e. a 'harder' gear. Ride for 3 minutes as before, or to the top of the hill. If you do reach the top of the hill, try to do it in the same time (or less) in the next ascent.
4. Repeat the sequence for a total of 5 climbs, each one in a progressively harder gear for the 3 minute interval.
5. Cool down by riding home
Taster's Notes:
Choose a local hill that is just a little bit too hard for you to reach the top in the permitted 3 minutes. Set yourself an objective to be able to reach the top of this hill within a specified period of time from now. If you are just a few metres or a few 10s of seconds from the summit, then you could aim to reach it in a 2 or 3 week timeframe. If you are falling much shorter, then be smart and reasonable with your timeframe to hit that summit!
Tapas 3:  The Sweet Spot Bread and Butter (75 Mins)
This dish is equally at home served on tarmac, rollers or a turbo trainer. Its versatility and ease of preparation means it is quite often referred to as a 'Bread & Butter' session but that does not mean it should be seen as simple. Instead, it is a an extremely time-efficient way to do some top-quality base fitness work. You will develop your aerobic capability, train your cardiovascular system to function with greater efficiency and train your muscles to tolerate working hard for extended periods.
Cooking Notes:
1. 15 min warm up with a few digs to get the circulation going
2. Ride for 20 minutes at 80-85% of FTP or CP20 speed at your natural cadence. For most people, this tends to be between 80 & 90 rpm but whatever feels right for you is fine.
3. Recover for 5 minutes spinning a light gear
4. Repeat phases 2 & 3
5. Cool down, relaxed spinning for 10 minutes
Taster's Notes:
If you are consuming the dish with an accompaniment of fresh air, please be aware of all the little dips and hollows where you might get a gravity assist and could be inclined to loosen off the power. With that in mind, it is particularly effective on a turbo trainer because you can't freewheel provided, of course, that you're not on a virtual downhill on a smart turbo trainer in Watopia!
Be sure to be fully hydrated before and during the session then consume a protein recovery drink immediately after the session.
Tapas 4: The Fasted Ride (60 Mins)
This dish is best consumed in the morning or, if you are working shifts, in your relative time of 'before breakfast'. It is most appetizing when consumed before you have had any chance to load carbohydrates for the day. As such, it is a very good way to get your body to learn to burn stored fat as a fuel, which can help prevent 'the bonk' during a ride and help weight management in the run up to an event. It's the other side of the Power-to-Weight coin!
Cooking Notes:
1. Ride for 60 minutes at RPE 1-2
2. Go home and eat!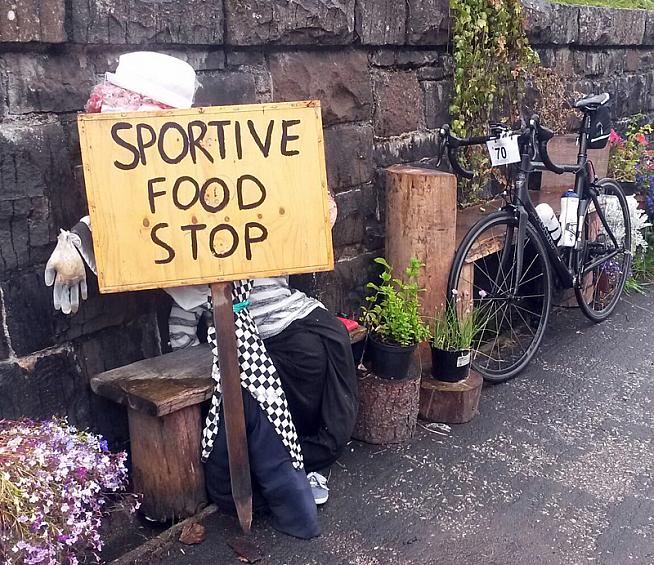 Taster's Notes:
Although this is a very versatile dish being equally tasty on a bed of tarmac, rollers or turbo trainers, it has something of a 'Marmite' flavour. In other words, not everyone will get on with it. Do not start off with more than 60 minutes and don't increase beyond 90. You can have a protein side order (drink) on the ride if you want as it doesn't interfere with the fat burning adaptation.
Diners should also be aware of the resultant appetite stimulus and take precautionary steps to avoid scoffing cake for the rest of the day.
Tapas 5: The CP20 (50 Mins)
The CP20 Critical Power dish, otherwise known as the Functional Threshold Power (FTP) test, is a staple of any training menu. Its purpose is to ascertain a value for your best, sustainable, 20 minute power. Going above this level results in rapid fatigue, or "going in to the red" if you exceed it for more than a few minutes.
Cooking Notes:
1. Start with a thorough 20 minute warm up which includes a few top end / high speed efforts
2. Perform a 20 minute effort at the highest power you can consistently sustain for the full duration - be prepared for it to hurt! Choose a gear / resistance combination that feels most natural for you; for most people, this tends to be around 90rpm.
Consistency of effort throughout the interval is paramount - don't start off at 30mph and finish at 10mph - choose a speed that you can maintain.
3. Cool down, relaxed spinning for at least 10 minutes.
Taster's Notes:
This is a challenging session full of punch and only to be consumed when your appetite is good enough. If you are not hungry enough (i.e. you are fatigued) then wait until you are ready! Most importantly, approach this dish knowing that 20 minutes is a very long time, so DO NOT start with your power (or speed) too high for you to sustain. It may take several attempts for you to be able to pace the effort over the full 20 minutes.
Novice diners often report that it feels too easy for the first 5 minutes, yet finish thinking the dish is poisonous for the last 5 minutes. Experienced diners, however, report that it feels like a hot curry dish where the heat builds up until you finally have to give in and swig on the Cobra or Kingfisher!
About the author:
Andy Tomkins is a Level 3 Cycle Coach under the Association of British Cycling Coaches and is also trained as a bike fitter, using the BikeFit systems and approach. His business, Sportive Cycle Coaching, specialises in helping cyclists improve their 3 Fs - Fitter, Further, Faster - and getting more comfortable on their bikes. It's a simple as that!
For further information, please see www.sportivecyclecoaching.co.uk or email Andy on [email protected] if you would like further help with training advice.
0 Comments