Tap dancing.
Seriously. That's what came to mind the first time I encountered people wearing cycling cleats. Their shoes sounded like they belonged in a chorus line. What was this strange footwear the Lycra squad wore? I took a closer look and was amazed by the metal bits (a technical term) on their soles. It was all very odd. Of course, this was all several years ago, before I'd even considered getting into cycling. Back then the thought of getting my own 'tap-shoes' had never crossed my mind.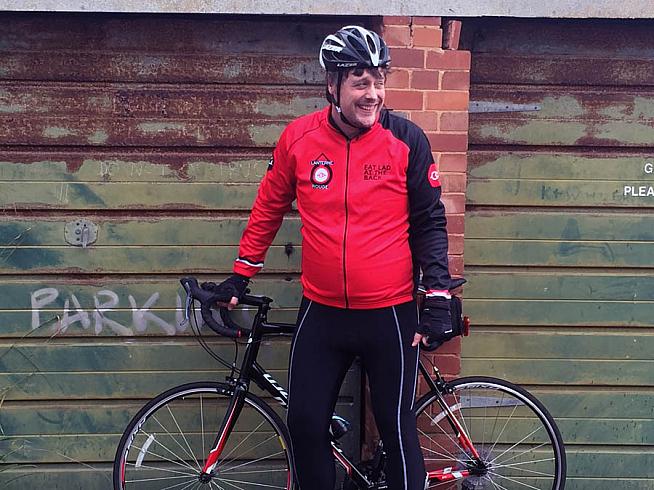 Let's fast-forward to last year: by this point I'd joined the Lycra squad - as a new and enthusiastic member - and it was becoming clear that I needed to bite the bullet and go 'clipless'.
Why?
It was peer pressure really. At 36, you'd think I was well beyond all that! Sadly I'm not. I felt stupid riding in big clumpy trainers; I wanted to go clipless like the cool kids. I'd also heard being clipped in would help my efficiency; something about being able to pull up as well as push down with each stroke. But mainly it was about looking cool. And so my love/hate relationship with cleats began.
Finding clipless shoes to fit my size 15 feet wasn't the easiest thing. Eventually, I went for a Shimano R089 SPD pair. They're more associated with mountain biking, but we big-footed beggars cannot be choosers. I combined the shoes with Shimano A530 SPD Single Sided Touring pedals, which have an SPD mechanism on one side and a traditional platform pedal on the other.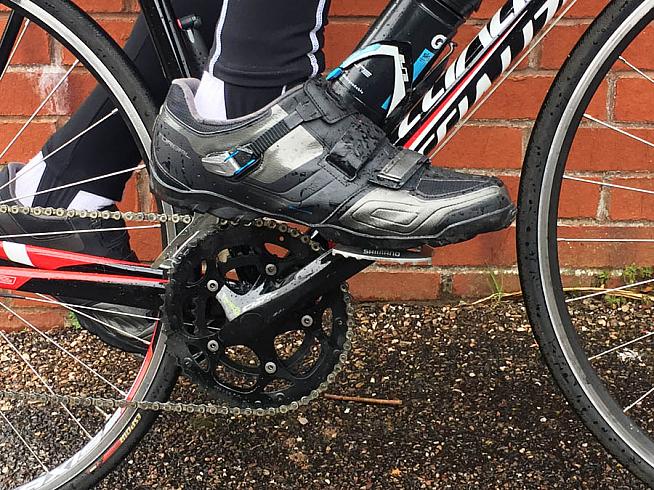 So how did it go? Slowly at first. I spent a fruitless hour trying to clip my feet into the pedals with no success. How on Earth did pros do this on the move if I couldn't even do it stood in my back yard? It was then that I realised I'd fitted the cleats upside down.
Once this (admittedly embarrassing) issue was resolved I spent a lot of time on my stationary bike practising clipping my feet in and out of the pedals. This is essential. Don't even think about going out on your bike unless you've done this first!
Yet, even with all that practice, there really is nothing quite like the feeling of panic when you first clip in and realise your fate is at one with your machine - a machine that becomes very unstable at low speeds.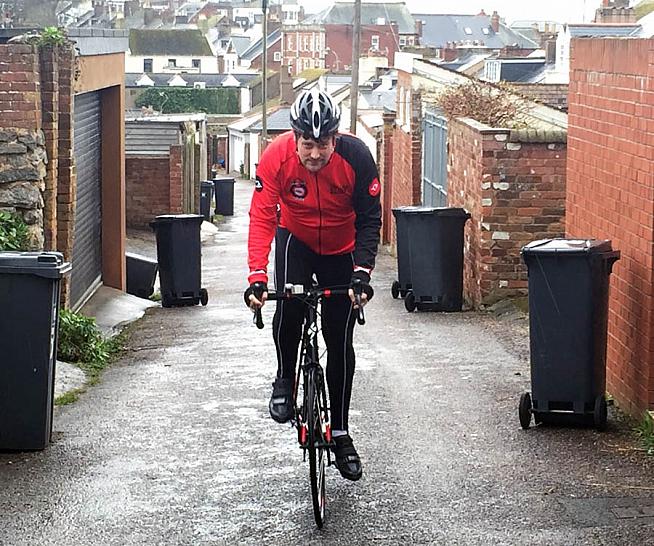 Let's not beat around the bush. It's inevitable that you're going to have some cleat failures - which often involve falling into bushes. I certainly did, and still do. My tap-dancing shoes have refused to become dislodged from my pedals at many inopportune moments. It's almost as if they have a mind of their own. They play up exactly when it will cause maximum embarrassment, i.e. in front of someone you know, a white van man, or (as in one memorable occasion) when you're next to a sizeable pile of horse manure. Whatever the circumstance, you're going down.
Don't worry, everyone does it. The horse manure actually helped break my fall. There's nothing like lying on your back - still attached to your prized bike - covered in dung to give you a sense of perspective. Nowadays I often unclip one foot as soon as I see there's any chance slowing of traffic or obstacles, just in case.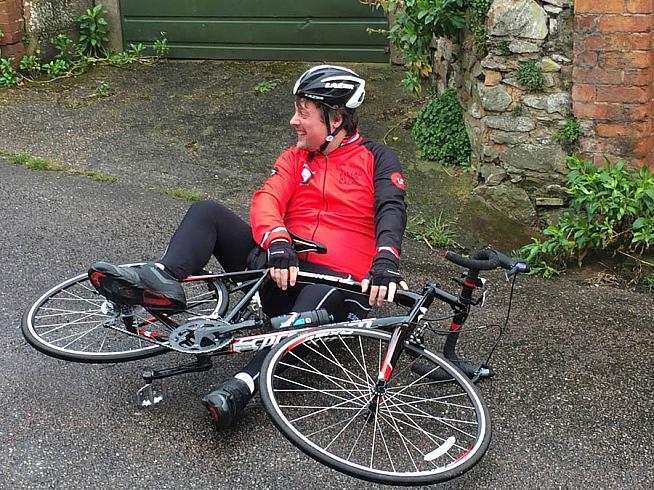 Would I recommend newbies try cycling with cleats? Not straight away, no. But once you feel comfortable on your bike, it definitely makes riding a more enjoyable and dynamic experience. Just expect a few bumps along the way.
I'll do you a deal, if you see me take a tumble because of a cleat failure on my bike, please don't laugh. In return, I promise not to do a tap dance if I catch you falling off yours!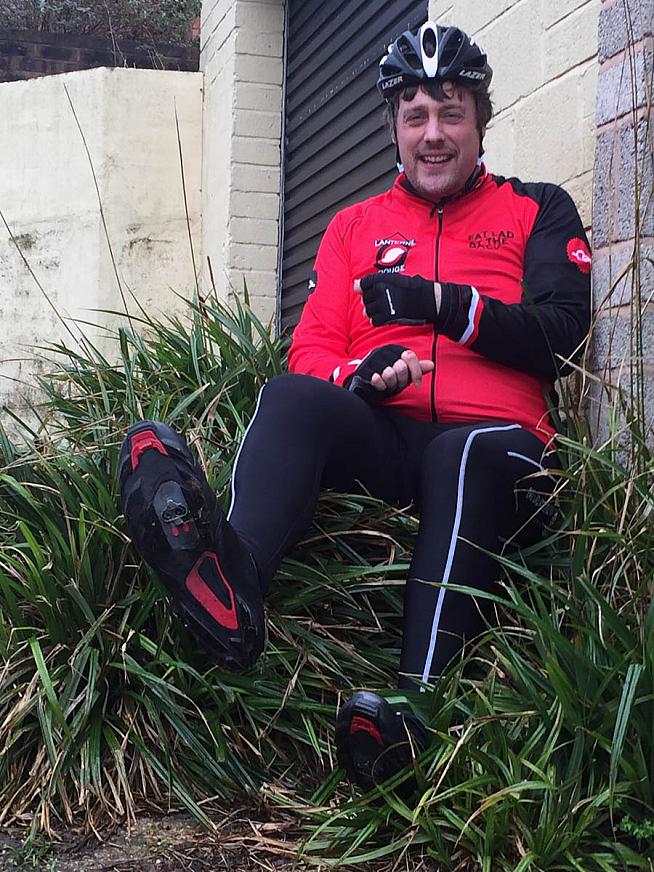 2 Comments