I first met Markus Stitz at about 6am, climbing a never-ending hill during the Atlas Mountain Race in Morocco. I hadn't adequately refuelled (short for, I was starving), and it was already so humid even though it was early.
On the probably hour-long climb, taxi after taxi sped past. Almost near the top of the hill, a Coca Cola delivery truck drove past. The longing for a taxi and a Coke was grotesque. And then, Markus bimbled past on his single speed.
We had breakfast together (two breakfasts, one after the other if I recall correctly) and cat and moused each other the remainder of the day until my hanger packed it in, and I scratched the race. Markus finished that ride - all 700 miles of gravel with daily temps into the high 20s - on his single speed.
We've loosely stayed in touch. I was stoked when I saw he had published his latest book, Bikepacking Scotland.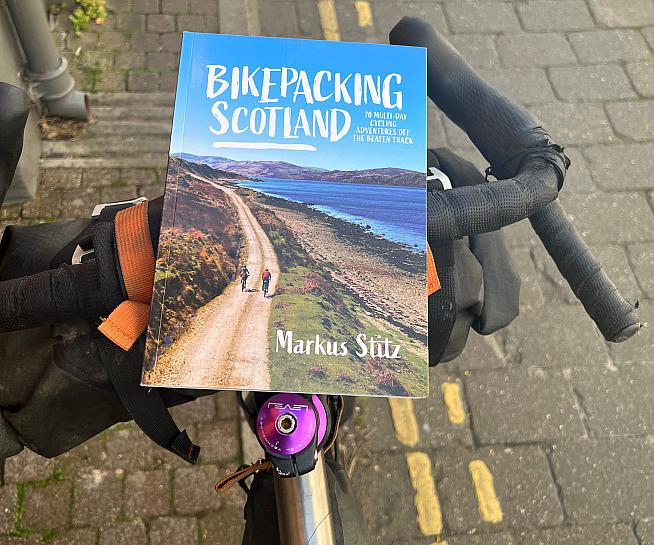 The beautifully put-together book features a lot of useful information and inspiring images from 20 off-the-beaten-track cycling adventures in Markus's adopted home, Scotland.
Markus Stitz has been exploring Scotland since he landed in Edinburgh in 2009. That exploring has been done both for his enjoyment and on behalf of various government agencies, towns, and organisations looking at how they can get the most from the natural beauty that endlessly abounds in Scotland.
He's also designed races and cycling routes around the country, and has several short films and books both documenting and inspiring cycling adventures to his credit.
Suffice it to say, Markus knows good cycling in Scotland; and, after years of collecting all this knowledge, Bikepacking Scotland was birthed.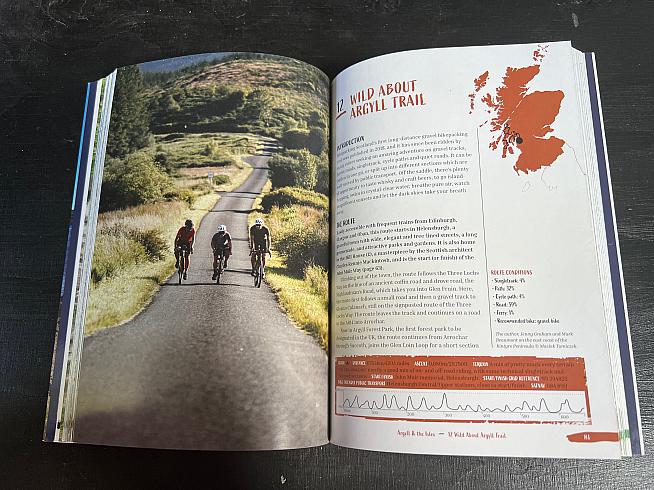 So, I've got to say; this book is attractively designed and laid out. It's a true defiance of desire if you can resist picking up this book - but also a disservice.
It's just so dang pretty. Markus is a knowledgeable photographer, yet the images in the book only hint at the beauty and adventure awaiting when riders hit these routes.
I don't particularly wish to drivel on over how the book's content has been laid out or the details of the routes are explained because this book is far more than a visual aid; it's an adrenaline shot, to get you out on open tracks adventuring.
The practicalities are covered in admirable detail, from the nuts and bolts of bike-packing in Scotland to the routes - each with a downloadable GPX file to make navigation a snap. This alone would be enough to justify buying the book, but Bikepacking Scotland is not just a "how to" guide to exploring Scotland, but an inspiration to do so.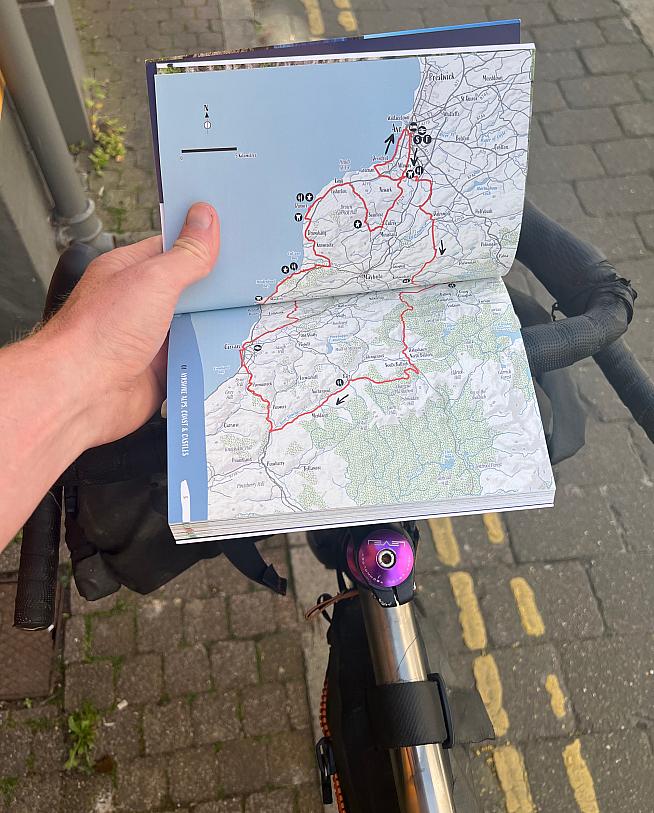 For me, a real bike pack is a few days on the trot with a spot of bothy crashing or wild camping. There are definitely a few rides in Bikepacking Scotland that whet my appetite - namely The Wild About Argyll trail at 420 miles and the Highland Perthshire Drovers trail at 205 miles to name just two.
Each route is described in just enough detail to get you salivating, along with maps and practical tips based on first-hand experience for getting the most out of your adventure.
I will go out on a limb here and say it doesn't matter if you ride any of the routes Markus has explored. It's almost secondary to the joy of the book. Holding the book, flipping through the pages, and seeing the names of places and images is like a squirt of oil to the cogs in your head, getting the gears turning towards adventure. And that's the point.
So grab a copy, settle down - perhaps over a lavish breakfast or two - and see how far these pages take you!
Bikepacking Scotland is published by Vertebrate Books: £20 from www.adventurebooks.com and bikepackingscotland.com/books
0 Comments